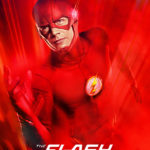 The CW hasn't yet released any promotional photos for the October 18 episode of The Flash, titled "Magenta," but they did air a trailer after tonight's show for your viewing pleasure. We do have some screencaps, though.
You can check it out below – now updated with an extended version of the trailer from The CW! An official description for the episode can be found here.
If you've just finished "Paradox" and want to talk about it with other fans, come by our Flash forum!