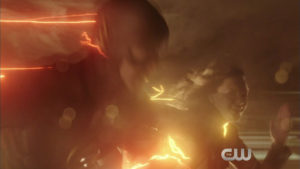 Some problems need a Quick fix…
Thanks to Mr. Video, we have screen captures from the preview trailer for the October 18 episode of The Flash. The episode is called "Magenta" and Harrison Wells and Jesse "Quick" are back!
Since we don't have an official gallery yet, hopefully these will be the next best thing. You can find the actual video of the trailer here.