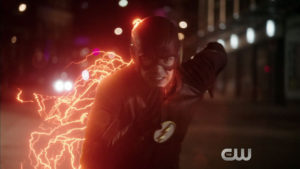 While we wait for official photos from "Attack on Central City," part 2 of the Gorilla City 2-parter, how about some screen captures from the episode's trailer courtesy of Mr. Video?
Some cool shots of three Flashy people teaming up within… and good Grodd, it looks like this will have one heck of a confrontation.
See the pictures below; follow @FlashTVNews on Twitter for updates when we have some official ones!