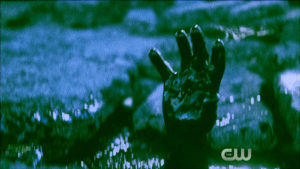 We're still waiting for official images from next week's Flash, titled "Fast Lane," but thanks to Mr. Video, we do have screen captures from the episode's extended preview trailer!
You can watch the actual trailer itself here.
"Fast Lane" airs February 2 on The CW, and the villain of the week is Tar Pit!