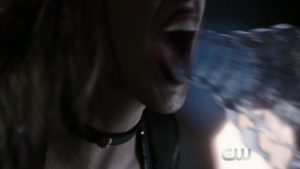 While we wait for official photos from "Invincible," next week's episode of The Flash with special guest star Katie Cassidy, how about some screen captures from the episode's trailer, courtesy of our super-friend Mr. Video?
(And, of course, follow @FlashTVNews on Twitter to be first to know when the official pics come out!)
You can find the screencap gallery below. Enjoy! The trailer itself can be found here.