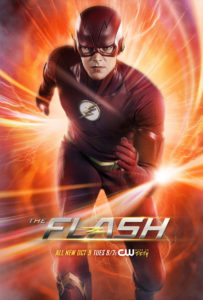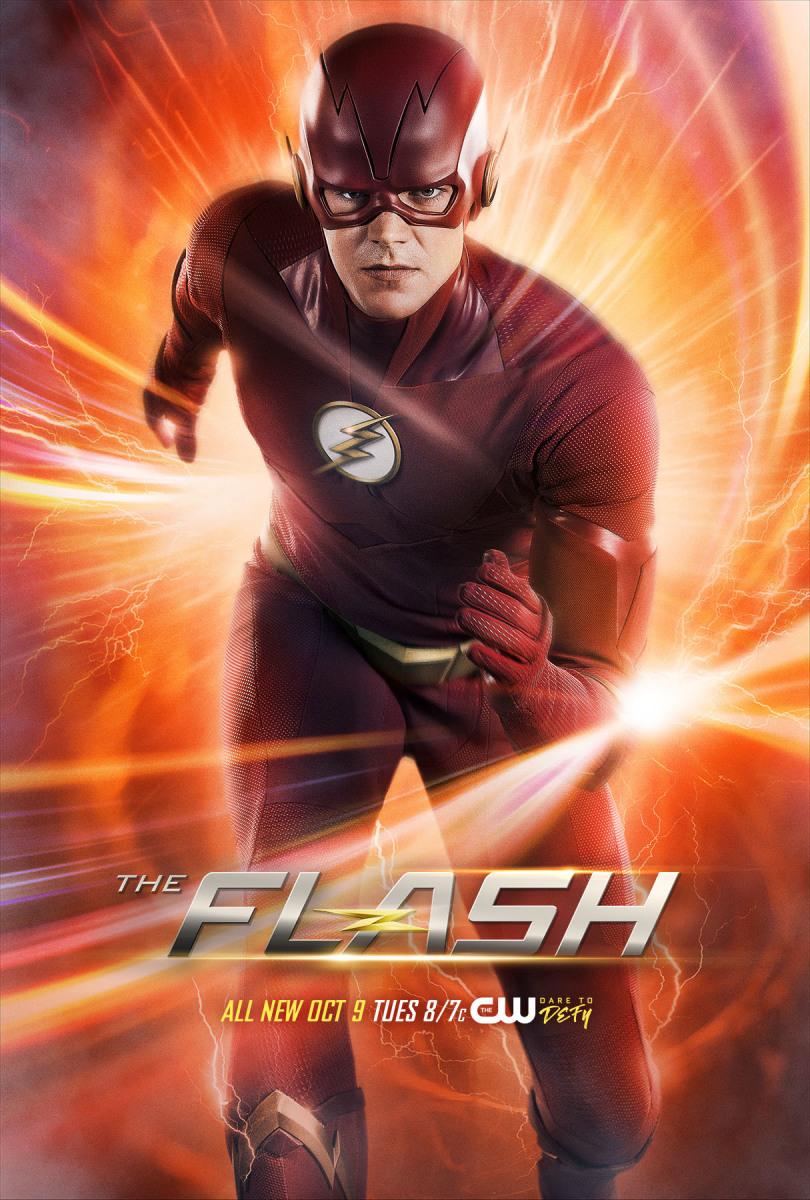 Purported episode titles for the first six episodes of The Flash Season 5 have made their way onto the Internet, and while we can't officially confirm them to be true, it's still worth sharing for speculation purposes, right? (Especially since we have a Flash discussion forum we'd all enjoy having you to visit!)
So what may be coming up in Season 5?
The fifth season begins Tuesday, October 9 on The CW, and if the titles are to be believed, the first episode of the new season is called "Nora." Nora is, of course, the daughter of Barry and Iris from the future, who uses the code name "XS" for her superhero adventures.
Here's what else [may] be coming:
#5.1 "Nora"
#5.2 "Blocked"
#5.3 "The Death of Vibe"
#5.4 "News Flash"
#5.5 "All Doll'd Up"
#5.6 "The Icicle Cometh"
We're assuming "The Death of Vibe" doesn't actually involve Cisco a.k.a. Vibe dying, though a screen in the background of a photo Instagrammed by one of the cast seemed to imply that Vibe's death will at least make the "local news." Perhaps it's a trick to foil one of Team Flash's foes?
Also… "The Icicle Cometh." A villainous staple of Justice Society-related comics, both Icicle and his son (Icicle Jr.) also appeared in the Smallville episode "Absolute Justice." Like Killer Frost and Captain/Citizen Cold, it's another chilly character for the DC world!
Stay tuned for more Season 5 news as it becomes available — also follow @FlashTVNews on Twitter!