Grant Gustin Confirms That The Flash Will Meet Superman
Grant Gustin shares his enthusiasm for Superman appearing in this year's DC TV crossover.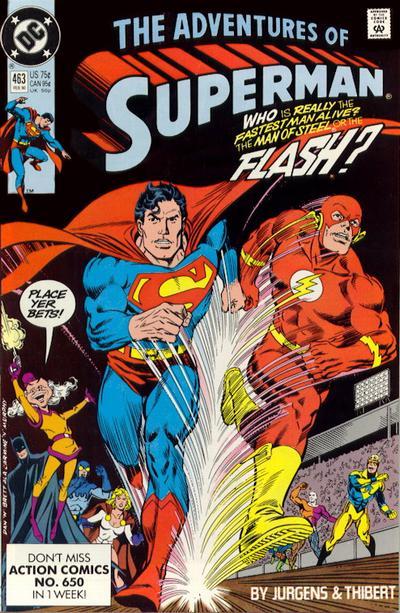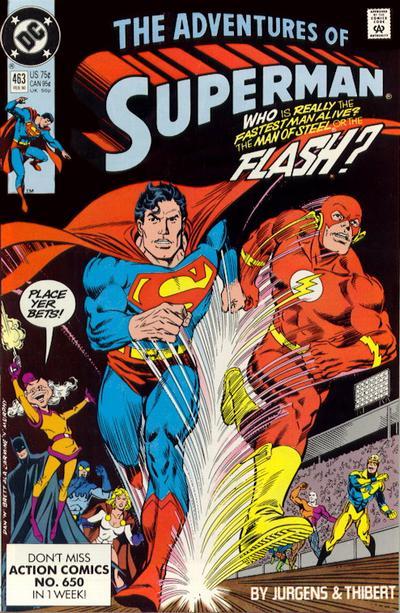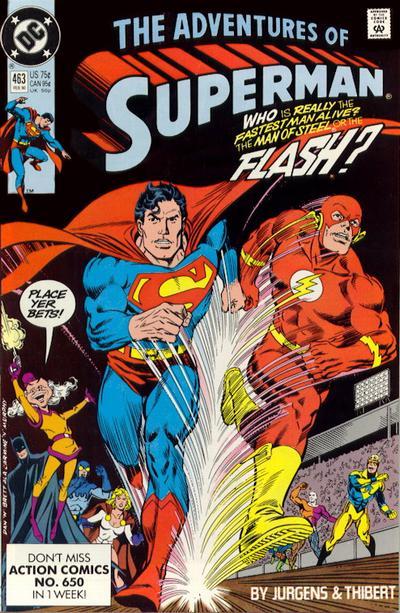 Superman and Lois Lane will be a part of this year's DC TV crossover… and one person who seems to be very excited about the notion is Grant Gustin who spoke with EW about the news soon after it broke.
"To see Flash and Superman together and to be one of the guys in the suits is something I'm definitely pretty excited about," he said. "It did feel like something they would always save for the features, to be honest. But I feel like the Arrowverse has kind of been changing that stigma with the whole TV is the lesser medium. I think it kind of doesn't matter these days with the streaming and content's kind of everywhere. So, it is cool to see us kind of rise to even another level and bring all of us together for these crossovers. It's pretty epic."
Grant has been a lifelong Superman fan so this has got to be as much a treat for the actor as it is to the audience.
The Flash will be moving to Sunday for one week only for the crossover, where it will begin on December 9. We're assuming this is so it can spin right out of The Flash's 100th episode which will air prior to the milestone. Then, things will continue on to Arrow and Supergirl, respectively, on that Monday and Tuesday. DC's Legends of Tomorrow is sitting out this year's crossover, which will also introduce Batwoman to the mythos. Tyler Hoechlin plays Superman and an actress playing Lois Lane has not yet been announced; it's been said that they will appear in all three chapters of the crossover.
Flash "Growing Pains" Preview Images Released
Preview images with spoilers for the Flash episode "Growing Pains"
Show me that smile again…. The CW has released official photos from a Killer Frost-centric episode of The Flash airing April 13 which is called "Growing Pains."
You can find the gallery of photos below; but first, a description:
FROST MUST FACE HER PAST — When a mysterious ice powered enemy frames Frost (Danielle Panabaker) for a brutal crime, she must find a way to clear her name. Meanwhile, Barry (Grant Gustin) and Iris (Candice Patton) have a surprise houseguest, and Joe (Jesse L. Martin) continues to deal with Kristen Kramer (guest star Carmen Moore). Alexandra La Roche directed the episode written by Sam Chalsen & Jess Carson (#707). Original airdate 4/13/2021.
Flash Photos: "The One With The Nineties"
Preview images with spoilers for The Flash TV series episode "The One With The Nineties"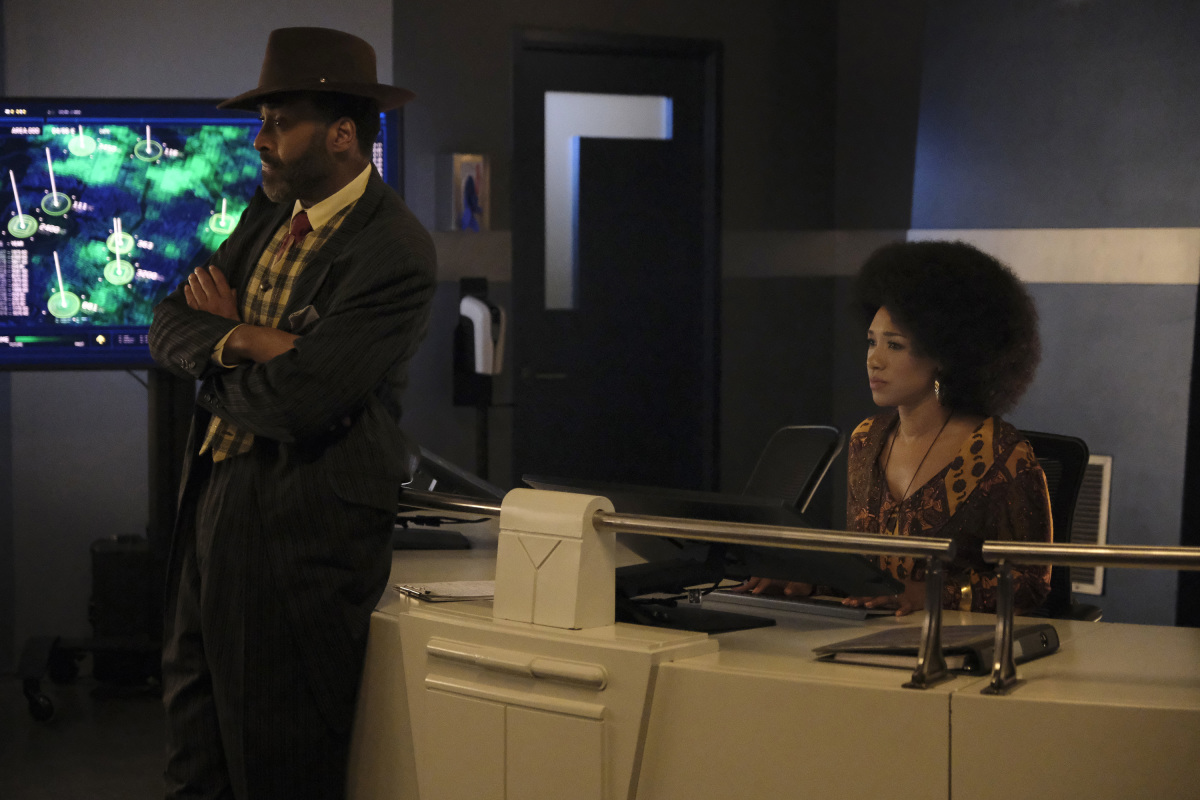 The CW has released some photos to promote the April 6 episode of The Flash which is called "The One With The Nineties"… and we're over here wondering, "why does Iris look like she's styled from the Seventies?"
In any event, the gallery of photos can be found below, and a description with some spoilers for the episode can be found underneath the gallery. Enjoy!
Follow @FlashTVNews on Twitter to keep up with the latest Flash TV news!
THE FLASH
Picture 1 of 13
The Flash -- "The One With The Nineties" -- Image Number: FLA706a_0018r.jpg -- Pictured (L-R): Michelle Harrison as Nora Allen, Grant Gustin as Barry Allen, Candice Patton as Iris West - Allen and Danielle Panabaker as Caitlin Snow -- Photo: Katie Yu/The CW -- © 2021 The CW Network, LLC. All rights reserved
CISCO AND CHESTER GO BACK IN TIME — Cisco (Carlos Valdes) and Chester (Brandon McKnight) travel back in time and get stuck in 1998, repeating the same day over and over again. The key to returning home is at Chester's childhood home but he refuses to visit. Meanwhile, Iris (Candice Patton) forges a connection with the speed force. Jeff Byrd directed the episode written by Kelly Wheeler & Emily Palizzi (#706). Original airdate 4/6/2021.
Smallville's "Bart Allen" Kyle Gallner Congratulates Jordan Fisher
Kyle Gallner, who played Bart Allen aka Impulse on Smallville, has congratulated Jordan Fisher on landing the iconic role.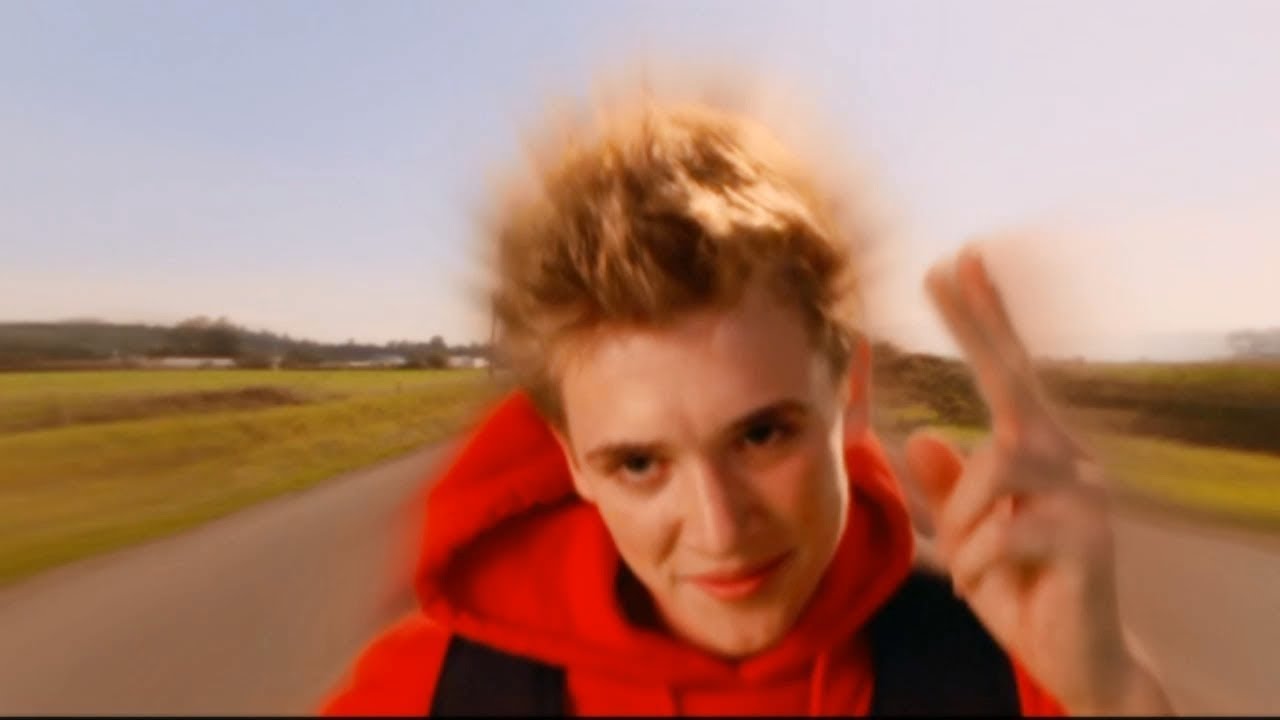 Kyle Gallner, who was the first actor to play Bart Allen in live action on several episodes of Smallville, has congratulated Jordan Fisher who will be playing Bart in future episodes of The Flash.
"Playing Bart on Smallville was one of the first big jobs I booked when I moved to California. It was an honor to suit up and play. I loved every second of it. Congrats to Jordan Fisher – I hope you love playing Bart as much as I did," Gallner tweeted tonight, along with several lightning bolts and #TheFlash hashtag.
Getting the role at age 17, Kyle's Bart Allen was the first "guest hero" to appear on Smallville in its ten season and he was even part of the iconic "Justice" episode of the series. He is still a very active actor and will soon be seen in the upcoming Scream sequel. Now, hopefully at some point he can appear on The Flash before all is said and done, as well?
You can read more about how Bart Allen will fit in to The Flash Season 7 here.