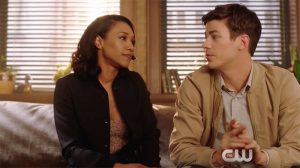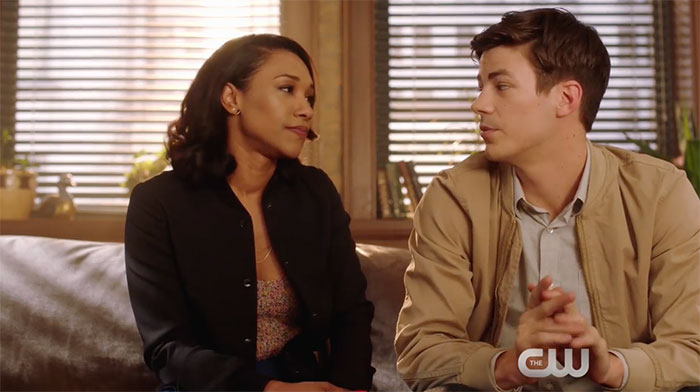 The CW this week released a trailer previewing The Flash Season 4 and they called the trailer "Therapy." The title refers mostly to the season's second episode "Mixed Signals" in which Barry and Iris (Grant Gustin and Candice Patton) go to visit a therapist played by Donna Pescow — an actress who has known for many decades now that "love conquers all."
Beyond "Mixed Signals," though, the trailer features some glimpses at things we'll see beyond Episode #4.2, including Danny Trejo as the Breacher and maybe even a glimpse at Hartley Sawyer's Ralph Dibny. There's also a brief clip of Barry Allen's "Risky Business" dance from Tuesday's new episode.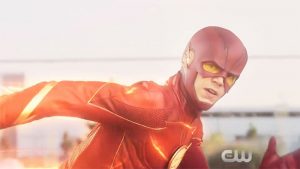 Additionally, we get a peek at some of Barry's new Flash suit's additional capabilities and gadgets.
You can see the trailer below, but before we get to that, how about some screen captures so we can see this in the form of still frames? It's an all-new, all-different, all-happier Flash and we're glad to be along for the ride.
Official photos from The Flash "Mixed Signals" can be found here.