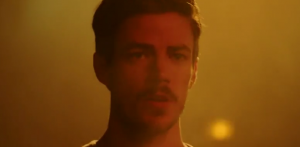 Following tonight's episode of The Flash The CW aired a trailer for next week's installment of the show.
The episode, which airs on February 6, is called "True Colors." Here's how The CW describes it:
AMUNET MAKES A BIG PLAY — After hearing that Amunet (guest star Katee Sackhoff) has struck a deal to buy all of the metahumans in Iron Heights, Barry (Grant Gustin) must decide if he should expose his powers in order to save his cellmates. After a visit from an old friend, Ralph (guest star Hartley Sawyer) is reminded of his shady past and wonders if he's really a changed man. Tara Nicole Weyr directed the episode written by Jonathan Butler & Gabriel Garza (#413). Original airdate 2/6/2018.
The trailer can be found below. If you've just finished "Honey, I Shrunk Team Flash" and want to talk about it with other fans, speed on over to our Flash forum!