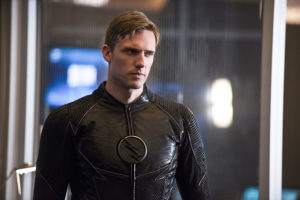 There still may be 20 days until the next episode of The Flash — which is indeed called "Versus Zoom" — but at least now we have some official promo images courtesy of The CW.
Check them out below! We should have an official description for the episode within the next few days.
If you're bored over the break, why not swing by our Flash discussion forum?
UPDATE: The CW has released some new photos including a pretty big spoiler. They're near the end of the gallery…