The 19th episode of The Flash Season 3 was revealed at PaleyFest as "The Once and Future Flash." Thanks to some Instagram posts by members of the Flash cast, we now have some more information!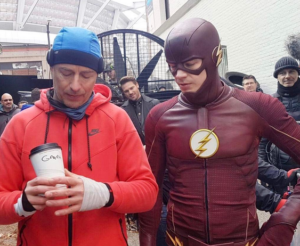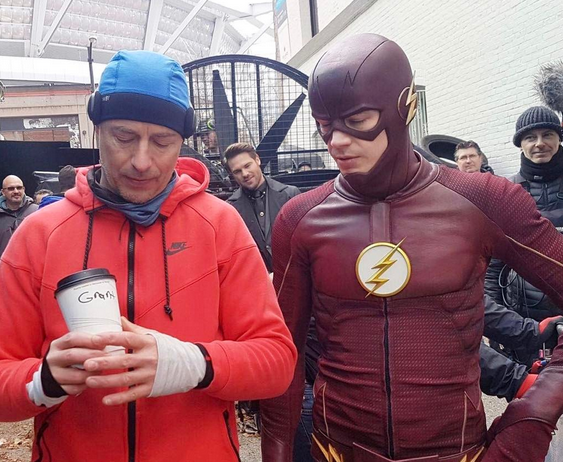 For one thing, as seen by the adjoining photo, Tom Cavanagh takes on his 9th Flash role, this time as director of the episode! Cavanagh previously directed episodes of his series Ed. (Yes, the coffee says "Grant" on it.)
Beyond that:
Grey Damon is back as the Mirror Master, apparently!
It also appears that this is the episode written by The Originals' Carina Adly MacKenzie. (Plug, plug: The Originals airs Fridays on The CW!)
The cast seems to be very excited that the man who brings us many different Wells is directing. Look for the episode to likely air at the end of April.