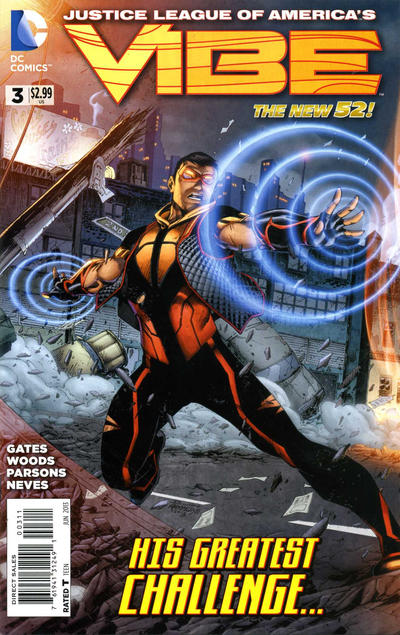 A character once written by Andrew Kreisberg and Geoff Johns will be making his way to The Flash series, according to a report on the reliable site Moviehole.
"Cisco Ramon" is said to be a possibly recurring character on the Flash spin-off from Arrow, should it become a full series. If the name sounds familiar, it's because he is also known as the earth-vibrating hero Vibe.
The Flash take on Cisco would see him as a young genius with mechanical engineering skills. We wouldn't be surprised if he's a coworker of Barry's.
Since there's already casting talk about the character, we are assuming that he will at the very least have a role in the Flash pilot, which shoots in March with David Nutter directing. Then, if all goes well, The Flash could be on The CW schedule next year!
UPDATE: Bludhaven Banter has more intel. Cisco Ramon is certainly not Vibe yet, but he is being cast with an eye on being in 10 out of 13 episodes produced as a series regular.