The character of Ralph Dibny makes his first appearance in tonight's episode of The Flash in the form of actor Hartley Sawyer. Eagle-eyed (or is it eared?) fans of the show might remember, though, that Harrison Wells referenced the character wayyyy back in Season 1's "Power Outage" as a casualty of the particle accelerator explosion.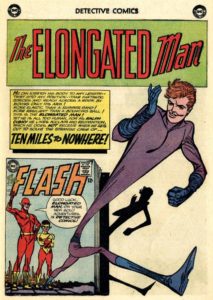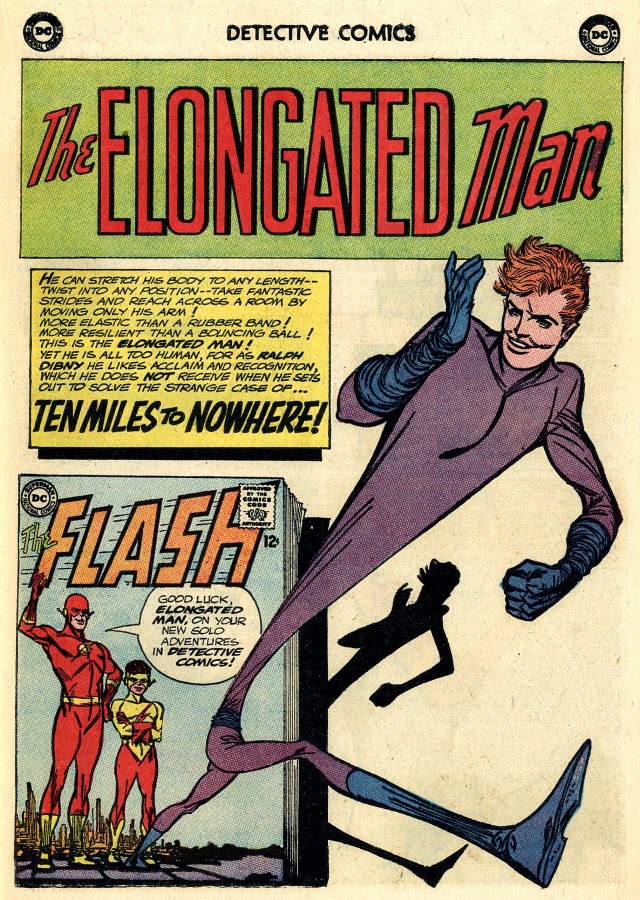 When asked about the reference at a recent CW Q&A, Executive Producer Andrew Kreisberg joked that he didn't remember. "You know what, you make a lot of TV, we're gonna say some things that we probably shouldn't have," he joked, before fellow Executive Producer Todd Helbing went and blamed the change on Flashpoint.
"That's right. Flashpoint erased that. Doesn't matter. Changed it. Sorry. Awkward!" Kreisberg joked before answering seriously about how long they've been wanting to bring Ralph Dibny onto the show.
"Every once in a while, somebody would bring it up as sort of an episodic thing, and we thought that he was sort of too big a deal, but what we really wanted to do was it's season four, and shows can get stale. We really wanted to bring somebody in and then really have it feel like something new and something different and something you hadn't seen a lot of on television. Not just his skillset, but also that character," Kreisberg said.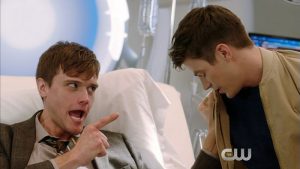 "You know, shows that have seven years or eight years or nine years, they always have that new character come in around season three or four or five that helps take you through their way. Obviously they're not similar characters, but you know, thinking about like Faith on Buffy. That was sort of our hope for Ralph," the producer shared.
You can see Ralph Dibny on a new episode of The Flash tonight (October 31) on The CW! A new preview clip for "Elongated Journey Into Night" can be found below.