1990s Barry Allen John Wesley Shipp Talks About Grant Gustin & The Flash
John Wesley Shipp reflects on playing the Flash and looks forward to Grant Gustin's take on the role.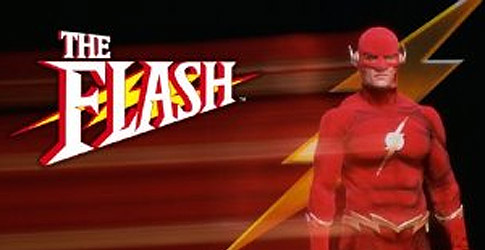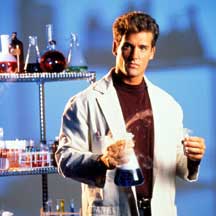 Twenty-three years ago, CBS premiered a high-budget series based on The Flash that they had so much confidence in, they put it on Thursday nights opposite some of the toughest competition on television. At the time, it was one of the most expensive TV series ever.
Playing Barry Allen in that series was John Wesley Shipp, who many may remember from his many other roles which have included soaps, Dawson's Creek, and even a short recent run on MTV's Teen Wolf.
Shipp recently did a guest spot on the "Out Loud and Live!" podcast with J.C. Alvarez, where he looked back on his Flash experience but also looked to the future, as Grant Gustin who, after 22 years of no Flash on TV, finally takes up the red suit.
"The first thing I thought when I saw Grant, I thought he's aerodynamic," Shipp said about his reaction to the casting of TV's new Barry Allen. "That's the modern sensibility. Back in the 90's, everything had to be big muscle, but let's face it: We had to cut down the suit. If you'll watch, we pared it down as it went on, because it just didn't make sense. But I thought he's very aerodynamic, the way he's built. It's a good look."
The former Flash is also aware of the many connections he and Grant Gustin have. "There are striking similarities between Grant and I. People were complaining. 'Why is this guy playing a superhero? He just got through playing a villain!' Well, both my Emmys were as a psychotic would-be rapist and a woman abuser. We were both born in Norfolk, Virginia. How's that for a coincidence?" Mr. Shipp enthused.
Shipp has encouraged his fans to watch the Barry Allen Arrow episodes if they want to see more of the character and an actual spin-off show. "I wish him all the best. In fact, I've said 'come on. How long have we waited? You want a Flash series? You better get into Arrow and support Grant, because they can say they're gonna spin off, but you need to give him and them support so the series actually materializes," he said.
If a Flash series does go, would Mr. Shipp be willing to return to Central City sometime, in a different role?
"If it was the right fit. You know what? I'm not holding my breath. In fact, I so wanted my audience not to go in critically judging Grant so that I put a series of things saying that. 'Let's get behind him, let's support him,' and I stopped, because people began to say 'well, you need to be on that show, and if you're not on that show…' and I said 'Okay. Now it's looking like I'm campaigning to be on that show, which I'm not'," he said. "If that happens and it works, that's great. And if it doesn't, that's great and I wish them well."
You can listen to the entire [very fascinating] podcast appearance of John Wesley Shipp on "Out Loud and Live!" here.
Flash Spoilers: "The People v. Killer Frost"
Official CW description with spoilers for The Flash episode "The People v. Killer Frost"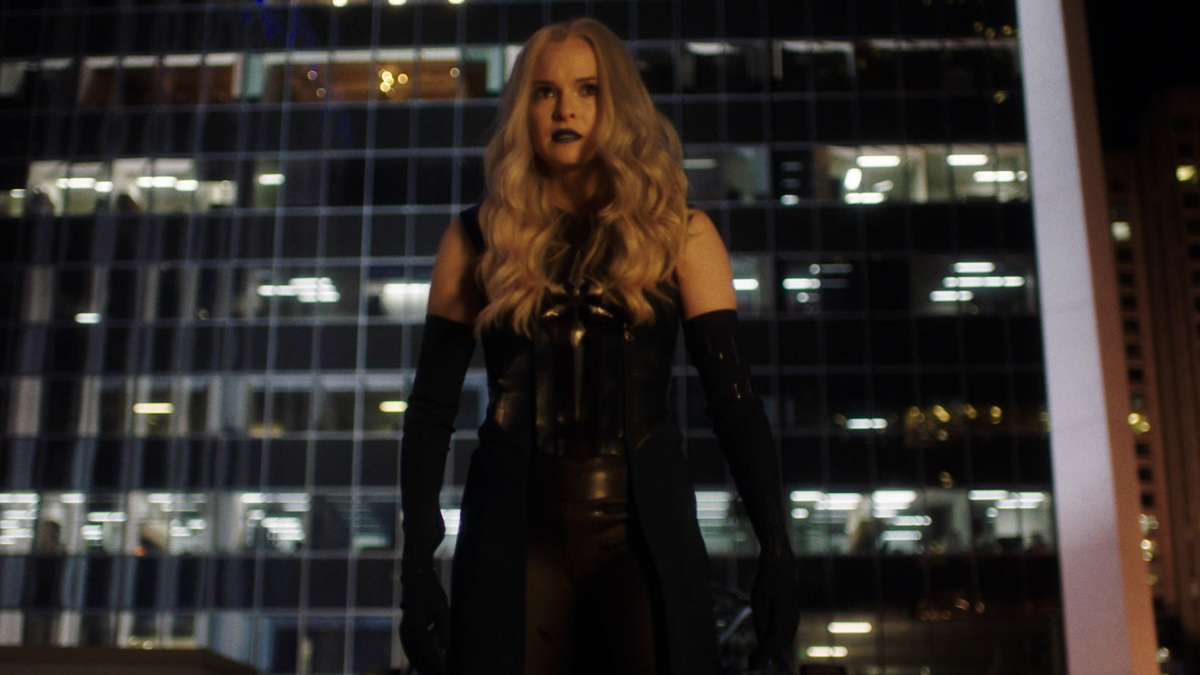 "The People v. Killer Frost" is the title of the Tuesday, May 4 episode of The Flash and The CW has released a spoiler description to promote it! Hopefully that means we'll have some photos as well. Here's the description:
CAITLIN FIGHTS TO CLEAR FROST – With Frost (Danielle Panabaker) facing an unjust punishment for her past crimes, Caitlin goes to great lengths to save her sister. Meanwhile, Barry's (Grant Gustin) efforts to protect Speed Force Nora (guest star Michelle Harrison) lead to a shocking discovery. Sudz Sutherland directed the episode written by Jonathan Butler & Gabriel Garza (#708). Original airdate 5/4/2021
Follow @FlashTVNews on Twitter to keep up with Flash updates!
Flash "Growing Pains" Preview Images Released
Preview images with spoilers for the Flash episode "Growing Pains"
Show me that smile again…. The CW has released official photos from a Killer Frost-centric episode of The Flash airing April 13 which is called "Growing Pains."
You can find the gallery of photos below; but first, a description:
FROST MUST FACE HER PAST — When a mysterious ice powered enemy frames Frost (Danielle Panabaker) for a brutal crime, she must find a way to clear her name. Meanwhile, Barry (Grant Gustin) and Iris (Candice Patton) have a surprise houseguest, and Joe (Jesse L. Martin) continues to deal with Kristen Kramer (guest star Carmen Moore). Alexandra La Roche directed the episode written by Sam Chalsen & Jess Carson (#707). Original airdate 4/13/2021.
Flash Photos: "The One With The Nineties"
Preview images with spoilers for The Flash TV series episode "The One With The Nineties"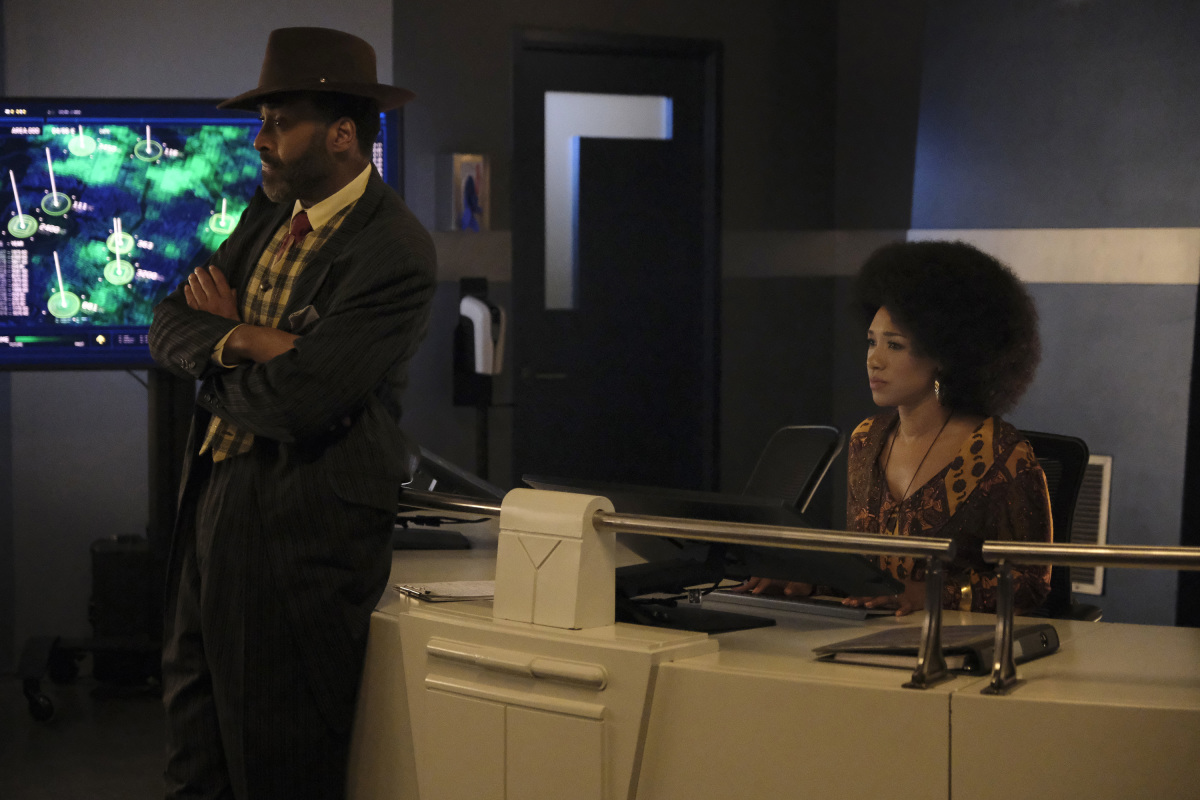 The CW has released some photos to promote the April 6 episode of The Flash which is called "The One With The Nineties"… and we're over here wondering, "why does Iris look like she's styled from the Seventies?"
In any event, the gallery of photos can be found below, and a description with some spoilers for the episode can be found underneath the gallery. Enjoy!
Follow @FlashTVNews on Twitter to keep up with the latest Flash TV news!
THE FLASH
Picture 1 of 13
The Flash -- "The One With The Nineties" -- Image Number: FLA706a_0018r.jpg -- Pictured (L-R): Michelle Harrison as Nora Allen, Grant Gustin as Barry Allen, Candice Patton as Iris West - Allen and Danielle Panabaker as Caitlin Snow -- Photo: Katie Yu/The CW -- © 2021 The CW Network, LLC. All rights reserved
CISCO AND CHESTER GO BACK IN TIME — Cisco (Carlos Valdes) and Chester (Brandon McKnight) travel back in time and get stuck in 1998, repeating the same day over and over again. The key to returning home is at Chester's childhood home but he refuses to visit. Meanwhile, Iris (Candice Patton) forges a connection with the speed force. Jeff Byrd directed the episode written by Kelly Wheeler & Emily Palizzi (#706). Original airdate 4/6/2021.