An Official Description For The CW's Flash Series!
Official CW synopsis for The Flash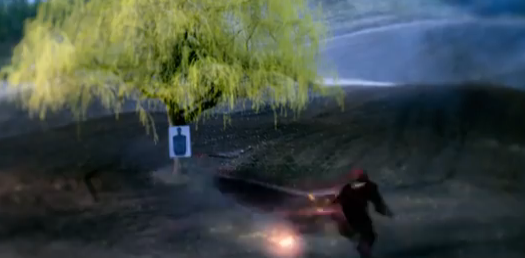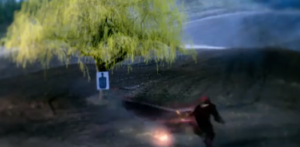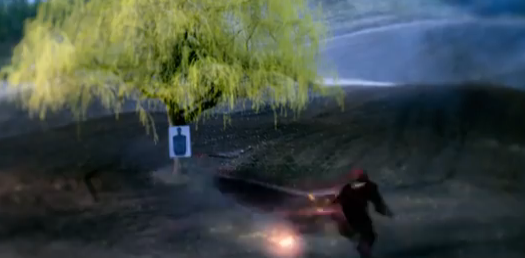 While tomorrow will be the big day for Flash news, with the announcement of when the show will air this Fall, The CW released an added treat to go with the new teaser trailer – a new synopsis for the show!
Check it out. (UPDATE: We got a longer one from The CW this morning! See below.)
Barry Allen was just 11 years old when his mother was killed in a bizarre and terrifying incident and his father was falsely convicted of the murder. With his life changed forever by the tragedy, Barry was taken in and raised by Detective Joe West, the father of Barry's best friend, Iris. Now, Barry has become a brilliant, driven and endearingly geeky CSI investigator, whose determination to uncover the truth about his mother's strange death leads him to follow up on every unexplained urban legend and scientific advancement that comes along. Barry's latest obsession is a cutting edge particle accelerator, created by visionary physicist Harrison Wells and his S.T.A.R. Labs team, who claim that this invention will bring about unimaginable advancements in power and medicine. However, something goes horribly wrong during the public unveiling, and when the devastating explosion causes a freak storm, many lives are lost and Barry is struck by lightning. After nine months in a coma, Barry awakens to find his life has changed once again – the accident has given him the power of super speed, granting him the ability to move through Central City like an unseen guardian angel. Though initially excited by his newfound powers, Barry is shocked to discover he is not the only "meta-human" who was created in the wake of the accelerator explosion – and not everyone is using their new powers for good. In the months since the accident, the city has seen a sharp increase in missing people, unexplained deaths and other strange phenomena. Barry now has a renewed purpose – using his gift of speed to protect the innocent, while never giving up on his quest to solve his mother's murder and clear his father's name. For now, only a few close friends and associates know that Barry is literally the fastest man alive, but it won't be long before the world learns what Barry Allen has become…The Flash.

The series stars Grant Gustin ("Glee," "Arrow") as Barry Allen/The Flash, Candice Patton ("The Game") as Iris West, Rick Cosnett ("The Vampire Diaries") as Eddie Thawne, Danielle Panabaker ("Necessary Roughness," "Justified") as Caitlin Snow, Carlos Valdes ("Once" on Broadway ) as Cisco Ramon, with Tom Cavanagh ("Ed," "Eli Stone") as Harrison Wells and Jesse L. Martin ("Law & Order") as Detective West. THE FLASH is produced by Bonanza Productions Inc. in association with Berlanti Productions and Warner Bros. Television, with executive producers Greg Berlanti ("Arrow," "The Tomorrow People," "Green Lantern"), Andrew Kreisberg ("Arrow," "Eli Stone"), David Nutter ("Arrow," "Game of Thrones") and Sarah Schechter. The pilot was directed by David Nutter. This series is based upon characters published by DC Entertainment.
Thanks to Andy for the tip. And if you missed that teaser – you blinked, didn't you – you can find it below:
Flash Spoilers: "The People v. Killer Frost"
Official CW description with spoilers for The Flash episode "The People v. Killer Frost"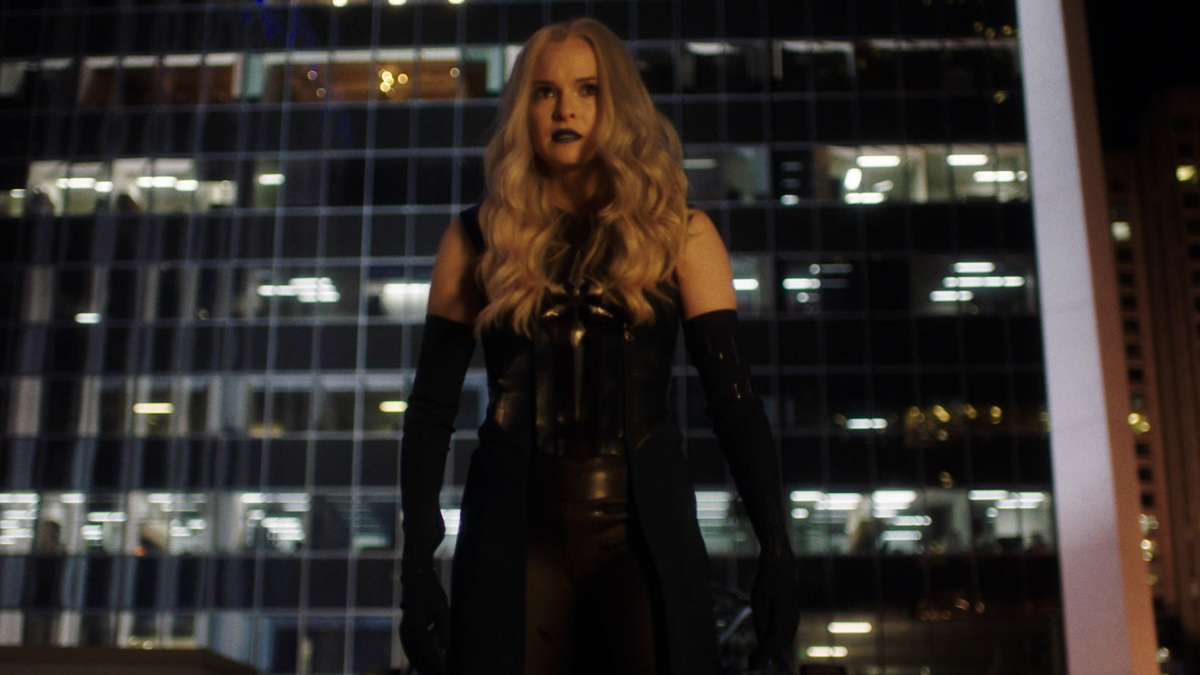 "The People v. Killer Frost" is the title of the Tuesday, May 4 episode of The Flash and The CW has released a spoiler description to promote it! Hopefully that means we'll have some photos as well. Here's the description:
CAITLIN FIGHTS TO CLEAR FROST – With Frost (Danielle Panabaker) facing an unjust punishment for her past crimes, Caitlin goes to great lengths to save her sister. Meanwhile, Barry's (Grant Gustin) efforts to protect Speed Force Nora (guest star Michelle Harrison) lead to a shocking discovery. Sudz Sutherland directed the episode written by Jonathan Butler & Gabriel Garza (#708). Original airdate 5/4/2021
Follow @FlashTVNews on Twitter to keep up with Flash updates!
Flash "Growing Pains" Preview Images Released
Preview images with spoilers for the Flash episode "Growing Pains"
Show me that smile again…. The CW has released official photos from a Killer Frost-centric episode of The Flash airing April 13 which is called "Growing Pains."
You can find the gallery of photos below; but first, a description:
FROST MUST FACE HER PAST — When a mysterious ice powered enemy frames Frost (Danielle Panabaker) for a brutal crime, she must find a way to clear her name. Meanwhile, Barry (Grant Gustin) and Iris (Candice Patton) have a surprise houseguest, and Joe (Jesse L. Martin) continues to deal with Kristen Kramer (guest star Carmen Moore). Alexandra La Roche directed the episode written by Sam Chalsen & Jess Carson (#707). Original airdate 4/13/2021.
Flash Photos: "The One With The Nineties"
Preview images with spoilers for The Flash TV series episode "The One With The Nineties"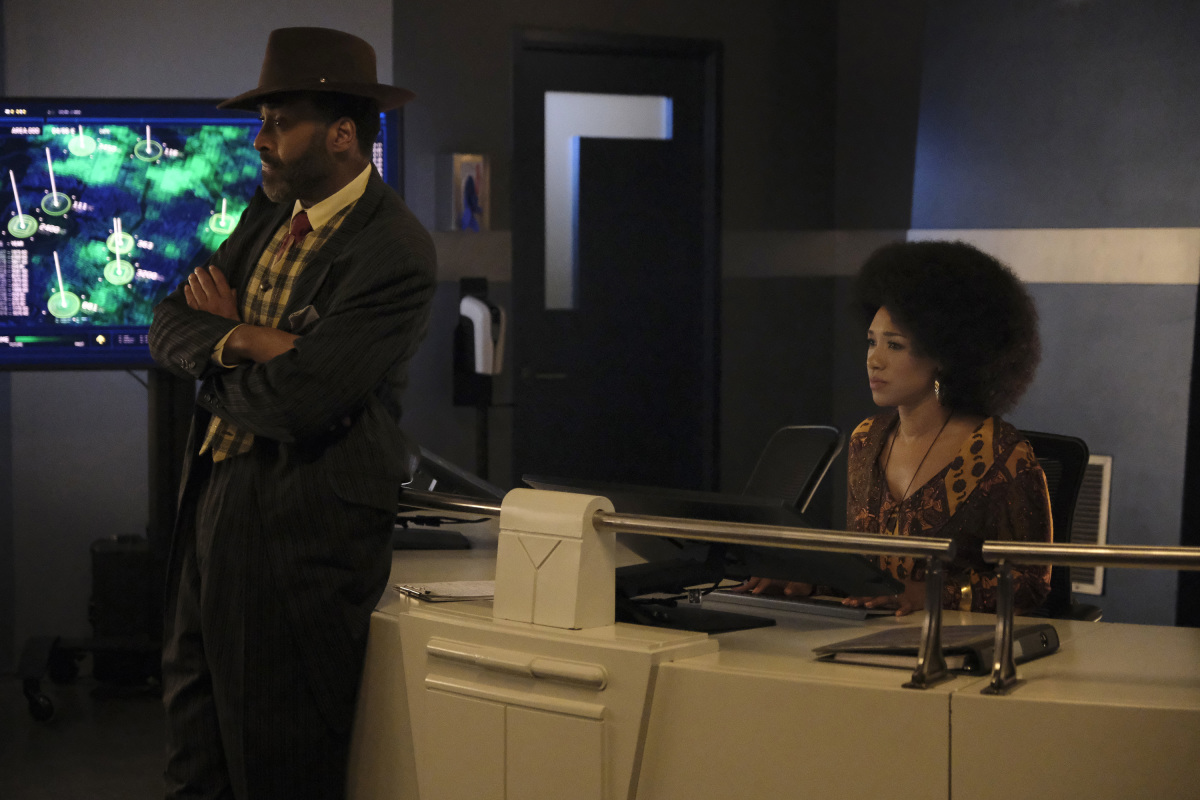 The CW has released some photos to promote the April 6 episode of The Flash which is called "The One With The Nineties"… and we're over here wondering, "why does Iris look like she's styled from the Seventies?"
In any event, the gallery of photos can be found below, and a description with some spoilers for the episode can be found underneath the gallery. Enjoy!
Follow @FlashTVNews on Twitter to keep up with the latest Flash TV news!
THE FLASH
Picture 1 of 13
The Flash -- "The One With The Nineties" -- Image Number: FLA706a_0018r.jpg -- Pictured (L-R): Michelle Harrison as Nora Allen, Grant Gustin as Barry Allen, Candice Patton as Iris West - Allen and Danielle Panabaker as Caitlin Snow -- Photo: Katie Yu/The CW -- © 2021 The CW Network, LLC. All rights reserved
CISCO AND CHESTER GO BACK IN TIME — Cisco (Carlos Valdes) and Chester (Brandon McKnight) travel back in time and get stuck in 1998, repeating the same day over and over again. The key to returning home is at Chester's childhood home but he refuses to visit. Meanwhile, Iris (Candice Patton) forges a connection with the speed force. Jeff Byrd directed the episode written by Kelly Wheeler & Emily Palizzi (#706). Original airdate 4/6/2021.