Arrow's Felicity Smoak To Appear In Flash Episode 4 "Going Rogue"
Emily Bett Rickards will be guest starring on The Flash.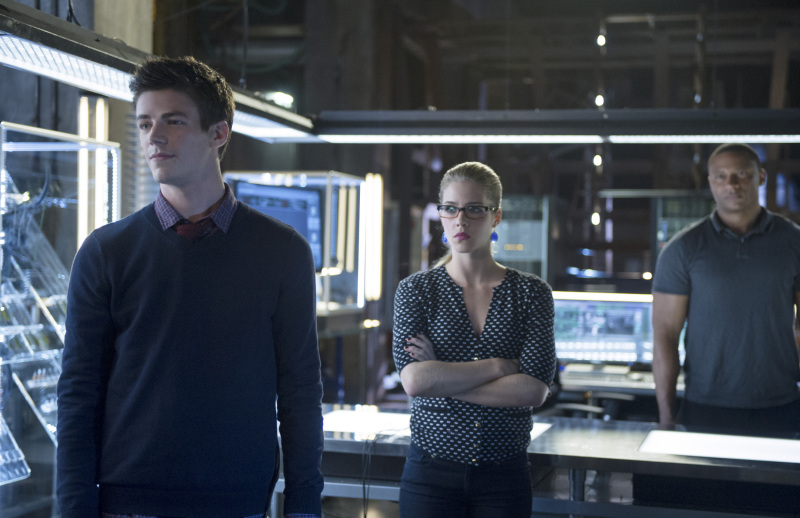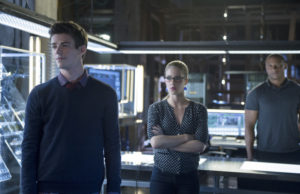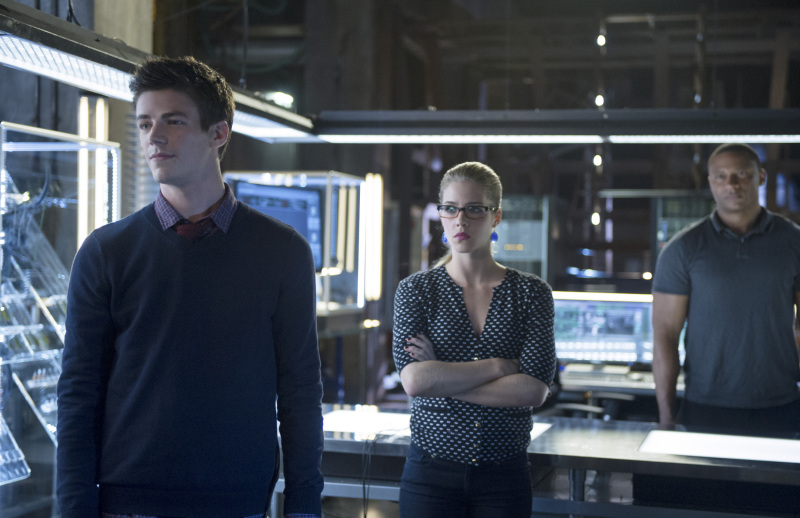 A fan favorite character with a tie to Grant Gustin's Barry Allen will be appearing in the fourth episode of The Flash.
Not only will that episode welcome Wentworth Miller as Captain Cold; it will also feature a guest appearance by Emily Bett Rickards as Felicity Smoak, her character from Arrow.
"Barry had a big impact on those characters when he came on, and then subsequently, there was some discussion about what had happened to him, and then bringing Carlos [Valdes] and Danielle [Panabaker] onto Arrow… it would have been wrong to not deal with a lot of those emotions, especially since I think that as much as there are 'Olicity' fans, there were 'Baricity' fans, so we really wanted to address that," Andrew Kreisberg told us today in a one-on-one interview at the press tour.
Kreisberg promises us it's not a gimmick. "It's an episode where Barry's beginning to question his teammates, and Felicity coming along is not just to reconnect with him; it actually serves a grander purpose, which is that Felicity is somebody who knows how difficult it is to have teammates who are fighting crime. So, she's there to offer some sage advice, both to Barry and to to Caitlin, Cisco, and Wells. So we're really excited," he says.
The title of the episode is "Going Rogue" and we are assuming it will air October 28 on The CW.
Flash #7.3 Spoilers: Sue Dearbon Returns In "Mother"
Official CW description with spoilers for the Flash Season 7 episode "Mother" featuring the return of Sue Dearbon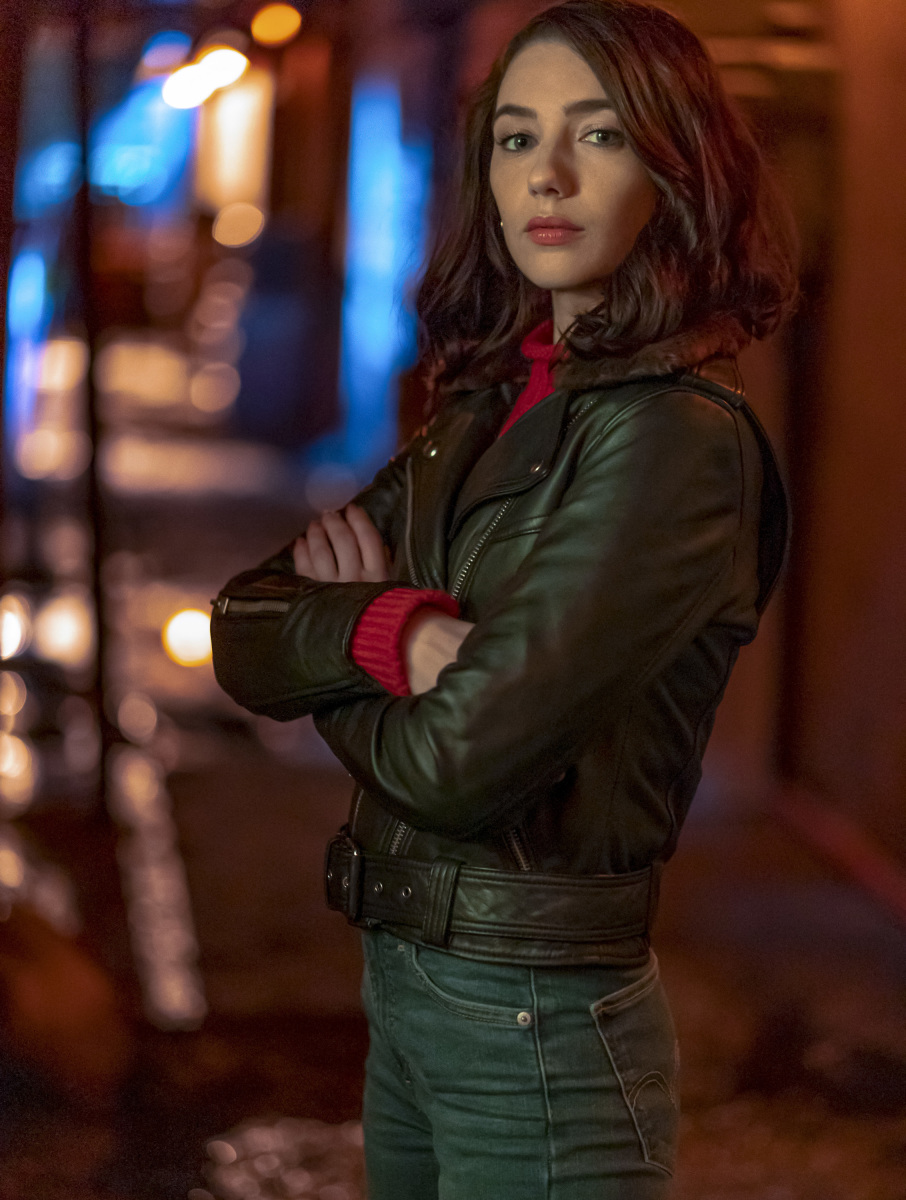 The CW has released an official description for the third episode of The Flash Season 7 which features the return of Natalie Dreyfuss as Sue Dearbon! It'll be interesting to see how they do this without Hartley Sawyer's Ralph character. In any event, the episode is called "Mother" and it airs March 16 on The CW. Here's the description; hopefully we will have some photos soon.
SUE DEARBON RETURNS – As Eva (guest star Efrat Dor) becomes more powerful, Barry (Grant Gustin) and team must find a way to stop her. They are shocked when an old friend – Sue Dearbon (guest star Natalie Dreyfuss) risks her life to help. David McWhirter directed the episode written by Eric Wallace & Kristen Kim (#703). Original airdate 3/16/2021.
Flash #7.2 Spoilers: "The Speed of Thought" Description
Official description with spoilers for The Flash Season 7 episode "The Speed of Thought"
The CW has released an official description for the second episode of The Flash Season 7 which is called "The Speed of Thought." The episode airs on March 9 and hopefully we will have some promotional photos soon.
Here's how The CW describes it:
BARRY GAINS A NEW SKILL – When Barry (Grant Gustin) suddenly gains the power of speed thinking, he attempts to use his new gift to save Iris (Candice Patton). While Barry is thrilled with his new power, Cisco (Carlos Valdes) is hesitant to trust it. Meanwhile, Eva (guest star Efrat Dor) must face a shattering truth. Stefan Pleszczynski directed the episode written by Jonathan Butler & Gabriel Garza (#702). Original airdate 3/9/2021.
John Wesley Shipp Returns As Earth-2 Flash on Stargirl
John Wesley Shipp will be playing The Earth-2 Flash in Stargirl Season 2.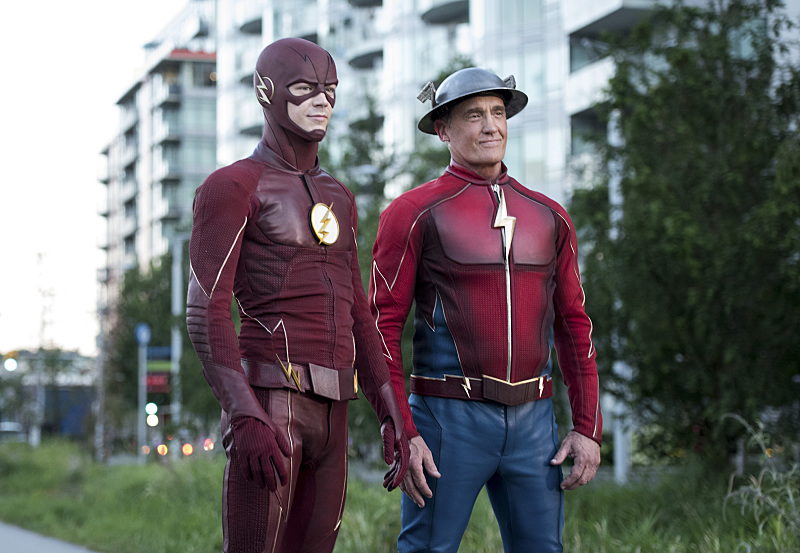 While his Flash of Earth-90 has sped off into the afterlife, John Wesley Shipp still has another old role to return to… with a more familiar background!
Jay Garrick will be firmly established as the Flash of Earth-2 – just like the classic comics – and John Wesley Shipp himself will be playing the role in the ninth episode of Season 2 of DC's Stargirl. Shipp – who starred in the 1990 Flash TV series and later played Henry Allen and Jay Garrick (living on Earth-3) on The Flash – will be reprising his role. EW broke the news today.
This casting, of course, reinforces Stargirl's role in the Arrowverse — yes, we are still calling it that, no matter what The CW wants us to say. The members of Stargirl's new generation of the Justice Society was, of course, seen at the end of Crisis on Infinite Earths as being the heroes of the new Earth-2.
No premiere date for Stargirl Season 2 has been announced yet, so it may be some time before Jay Garrick speeds in.
For more on Stargirl follow our Twitter feed for the show @StargirlTV!