Barry "Really Loves Being The Flash Again" In Season 4
Andrew Kreisberg promises a happier Barry Allen in The Flash Season 4.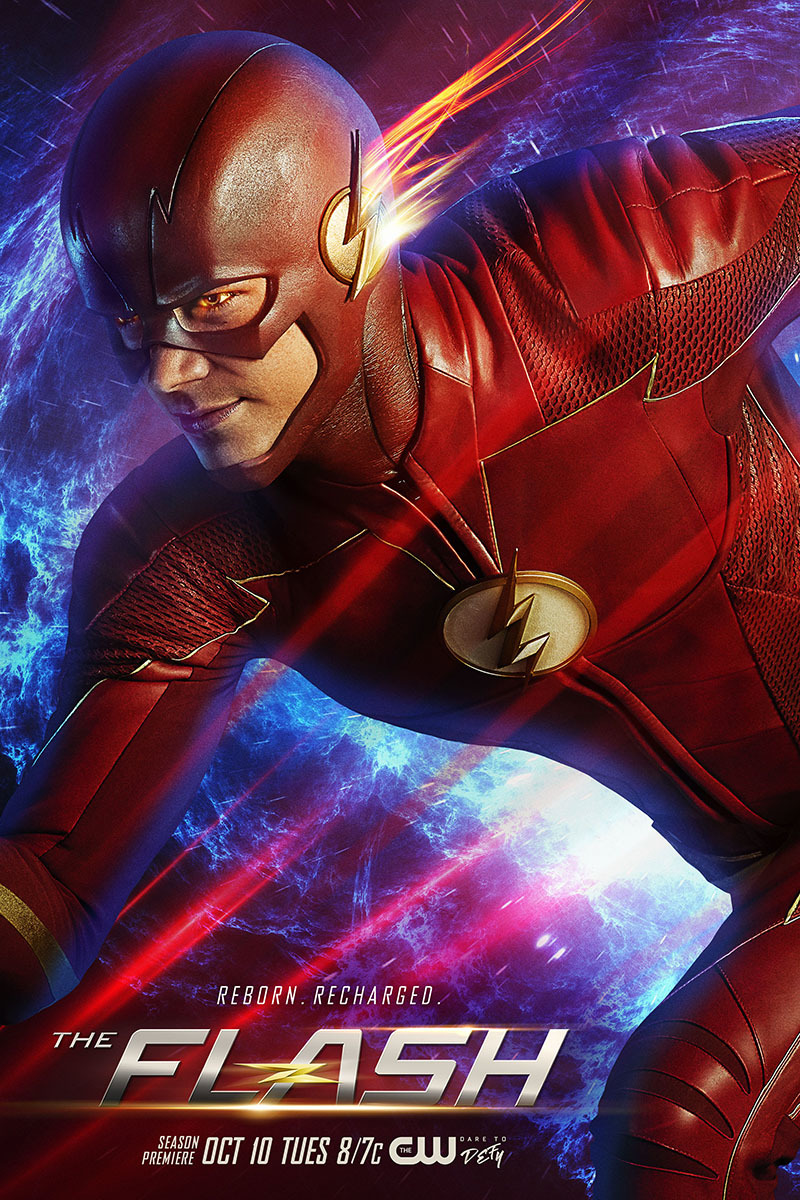 Entertainment Weekly just posted an extended interview with Flash Executive Producer Andrew Kreisberg where a number of topics involving The Flash Season 4 were being discussed with the most important thing being that Barry Allen will be happy again. (Cue the cheering!) You can read the entire interview – which includes a whole lot more than what we've posted – at EW.com, but here are some highlights: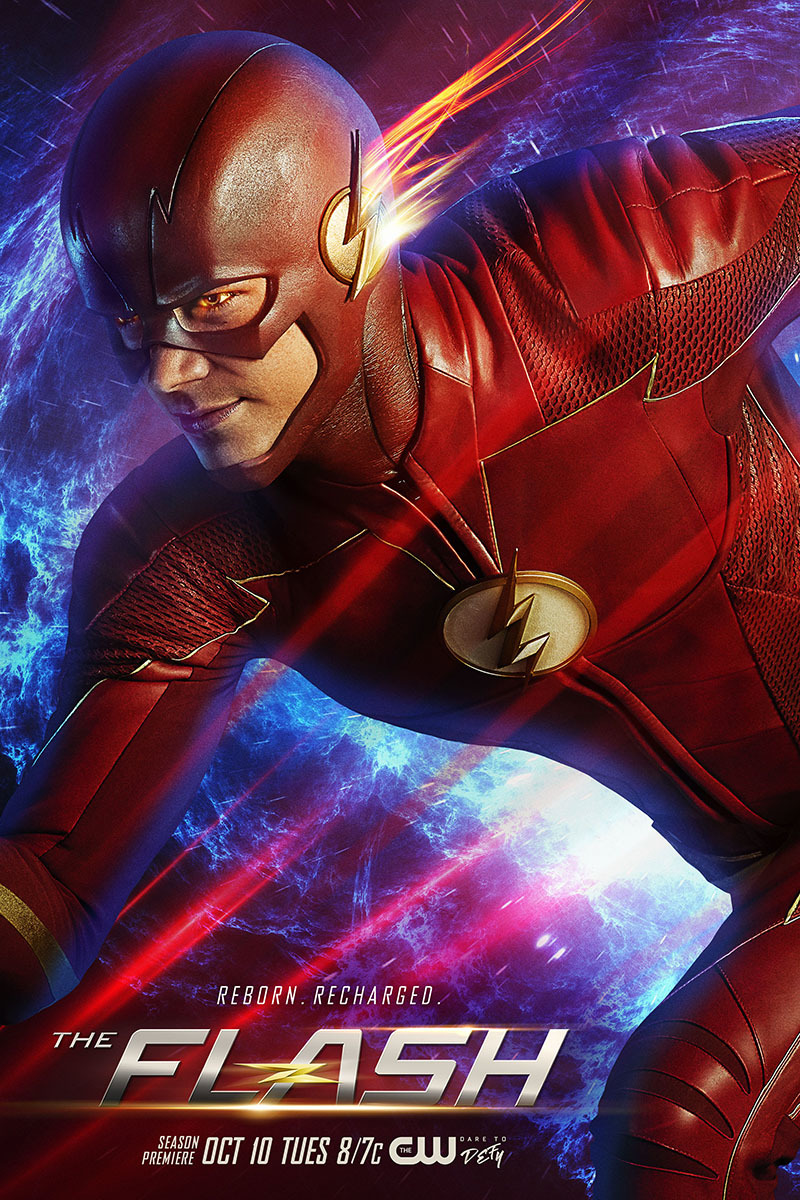 "Barry is not exactly the same as when we last saw him, and he's going to go on a bit of a journey in the premiere episode," Kreisberg promised about the season opener which airs on October 10 (photos can be found here). "But the most important thing about Barry this year is that the experience of being in the Speed Force was a bit of a baptism for him. The premiere episode is called 'The Flash Reborn' and Barry, in a way, has been born again. His experience in there has really washed away a lot of his sins, cleansed him of his doubts, fears, and his guilts, and he really loves being The Flash again. It really is leaving him free and clear to have an open road and a fresh start, and he's just not upset the way he's been these past two seasons," the producer said.
"Grant is so funny this season," Kreisberg said about The Flash leading man Grant Gustin. "We've been having him do the funniest things, and Candice [Patton] is really — making her the team leader, which unfortunately didn't occur to us until this season, has really given her the agency on the show that she hasn't always had. She's always been smart, and funny, and proud, and brave, and eager, but she didn't always have the authority that she has this season. It's really nice to see her making decisions, and telling people where to go, and what to do, and Candice has really risen to the challenge, as we knew that she would," he said.
Kreisberg added that Barry is so happy to be back, and to be The Flash, and to be with Iris. "There are some things that she experienced in the last six months, because from his perspective, he went into the Speed Force and then he was out, so for him no time has passed at all, but she had to spend six months living without him, and as she says, living with having to explain that he disappeared, it's been a hard six months for her. So obviously she's happy he's back, but they do have some things to talk about," Kreisberg teased.
You can read the entire Entertainment Weekly interview with Andrew Kreisberg here.
Flash #7.2 Spoilers: "The Speed of Thought" Description
Official description with spoilers for The Flash Season 7 episode "The Speed of Thought"
The CW has released an official description for the second episode of The Flash Season 7 which is called "The Speed of Thought." The episode airs on March 9 and hopefully we will have some promotional photos soon.
Here's how The CW describes it:
BARRY GAINS A NEW SKILL – When Barry (Grant Gustin) suddenly gains the power of speed thinking, he attempts to use his new gift to save Iris (Candice Patton). While Barry is thrilled with his new power, Cisco (Carlos Valdes) is hesitant to trust it. Meanwhile, Eva (guest star Efrat Dor) must face a shattering truth. Stefan Pleszczynski directed the episode written by Jonathan Butler & Gabriel Garza (#702). Original airdate 3/9/2021.
John Wesley Shipp Returns As Earth-2 Flash on Stargirl
John Wesley Shipp will be playing The Earth-2 Flash in Stargirl Season 2.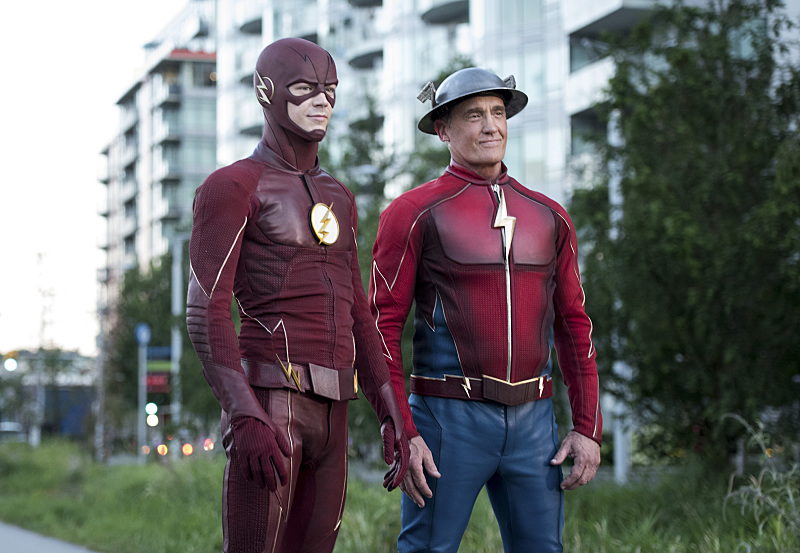 While his Flash of Earth-90 has sped off into the afterlife, John Wesley Shipp still has another old role to return to… with a more familiar background!
Jay Garrick will be firmly established as the Flash of Earth-2 – just like the classic comics – and John Wesley Shipp himself will be playing the role in the ninth episode of Season 2 of DC's Stargirl. Shipp – who starred in the 1990 Flash TV series and later played Henry Allen and Jay Garrick (living on Earth-3) on The Flash – will be reprising his role. EW broke the news today.
This casting, of course, reinforces Stargirl's role in the Arrowverse — yes, we are still calling it that, no matter what The CW wants us to say. The members of Stargirl's new generation of the Justice Society was, of course, seen at the end of Crisis on Infinite Earths as being the heroes of the new Earth-2.
No premiere date for Stargirl Season 2 has been announced yet, so it may be some time before Jay Garrick speeds in.
For more on Stargirl follow our Twitter feed for the show @StargirlTV!
Photos From The Flash Season 7 Premiere Are Here!
Preview images for The Flash Season 7 premiere "All's Wells That Ends Wells" airing March 2 on The CW
The CW has released official stills to promote The Flash Season 7 premiere! The title of the episode is "All's Wells That Ends Wells" and it airs on March 2, right before the second episode of Superman & Lois. Here's how The CW describes it:
SEASON PREMIERE – When an experiment to save Barry's (Grant Gustin) speed backfires, Nash Wells (Tom Cavanagh) searches for a way to save The Flash and comes up with a dangerous plan. Meanwhile, Iris (Candice Patton) makes a startling realization inside the Mirrorverse and Cecile (Danielle Nicolet) faces off with Rosa Dillon (guest star Ashley Rickards). Alexandra La Roche directed the episode written by Sam Chalsen & Lauren Certo (#701). Original airdate 3/2/2021.
You can find the gallery of new photos below.