Blu-ray Review: The Flash: The Complete Sixth Season
Review of The Flash Season 6 Blu-ray set from Warner Bros. Home Entertainment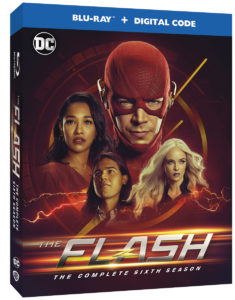 The Flash: The Complete Sixth Season is now available on Blu-ray, DVD, and Digital from Warner Bros. Home Entertainment, and we have been provided with a copy of the set to review on the site!
The set features all 19 episodes of The Flash Season 6 plus extras — the Blu-ray includes all of the Crisis on Infinite Earths crossover!
Here's what's up:
Packaging & Design: Starting with this because it's probably the first thing you'll notice. The box art for this set has changed since the original press release — the fired Hartley Sawyer's Ralph Dibny is no longer on the packaging. While I understand the show distancing themselves — Ralph was indeed an important part of Season 6, with his Sue Dearbon story, and I'm not 100% sure how I think they should have handled it. As it is, it looks odd with just the other four members of Team Flash on it. Though, to be fair, Nash Wells isn't on the cover either.
With that said, The Flash sets usually have some of the best designed packaging and menu art and this set is no exception.
The Episodes: Also seems I am repeating myself but the Blu-ray presentation on The Flash is loads better than what we see on TV and is pretty cinematic. All 19 episodes of Season 6 are here, and — spoiler warning — because of COVID-19, they were cut off at 19 episodes, so that means some storylines aren't completely wrapped. With that said, this season saw Eric Wallace taking over as showrunner, and with him came a new tactic that he referred to as "graphic novels." The first "graphic novel" included the character Bloodwork (Sendhil Ramamurthy) as characters are facing death, and the second, after Crisis, dealt with a new "Mirror Master."
I will say that The Flash under Eric Wallace has a great vision and I love his enthusiasm, which you can actually hear on the "Kiss Kiss Breach Breach" commentary. He's as big of a geek as we are, and I mean that in the absolute best way. The only thing I'd have to say negative about Season 6 is that the mirror storyline has gone on way too long — and I wonder, if they had known all along that we'd end with 19 episodes (an impossibility, because who would?), it might have been a bit shorter.
This "graphic novel" set-up, however, does offer the chance to binge the season in parts, which is pretty cool, and the Blu-ray bonus disc of all of Crisis on Infinite Earths is a good thing to throw in the middle to tee up Graphic Novel #2.
The other thing I will say about Season 6 is that I really liked some of the new characters that are set up. Chester P. Runk, Sue Dearbon, Kamilla, and Allegra — all fun characters that add to rather than detract from the series.
The Extras: The set includes a bonus black and white noir version of "Kiss Kiss Breach Breach" with commentary by Eric Wallace. Commentaries don't happen too often these days, so I'm so glad they put something on this set. There is also a gag reel and deleted scenes. And, of course, all of Crisis which has a lot of great Flash content!
Is It Worth It? If you're a Flash completist or want to see the most recent season in high definition, sure. You might want to start at the very beginning, though. Still, I think The Flash is on its way back to its former glory and Season 6 is the start of that journey. Can't wait for Season 7, and for now, this set will be revisited often.
Get your copy of the Blu-ray from Amazon.com at a discounted price and support FlashTVNews!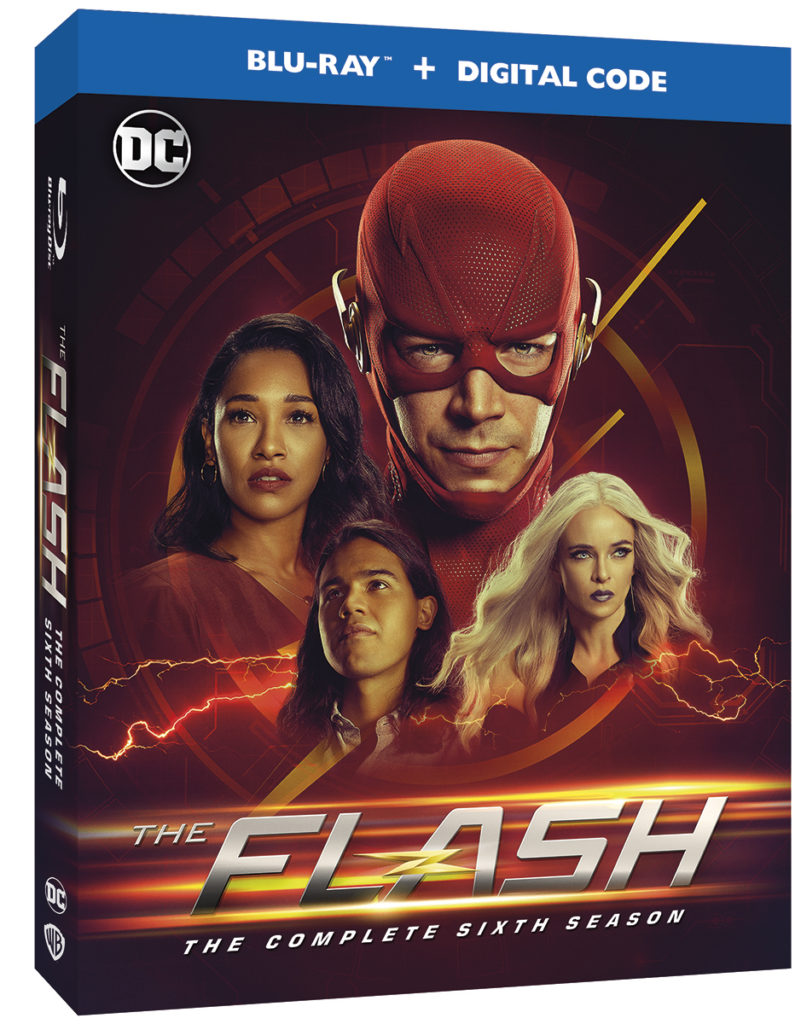 Flash "Growing Pains" Preview Images Released
Preview images with spoilers for the Flash episode "Growing Pains"
Show me that smile again…. The CW has released official photos from a Killer Frost-centric episode of The Flash airing April 13 which is called "Growing Pains."
You can find the gallery of photos below; but first, a description:
FROST MUST FACE HER PAST — When a mysterious ice powered enemy frames Frost (Danielle Panabaker) for a brutal crime, she must find a way to clear her name. Meanwhile, Barry (Grant Gustin) and Iris (Candice Patton) have a surprise houseguest, and Joe (Jesse L. Martin) continues to deal with Kristen Kramer (guest star Carmen Moore). Alexandra La Roche directed the episode written by Sam Chalsen & Jess Carson (#707). Original airdate 4/13/2021.
Flash Photos: "The One With The Nineties"
Preview images with spoilers for The Flash TV series episode "The One With The Nineties"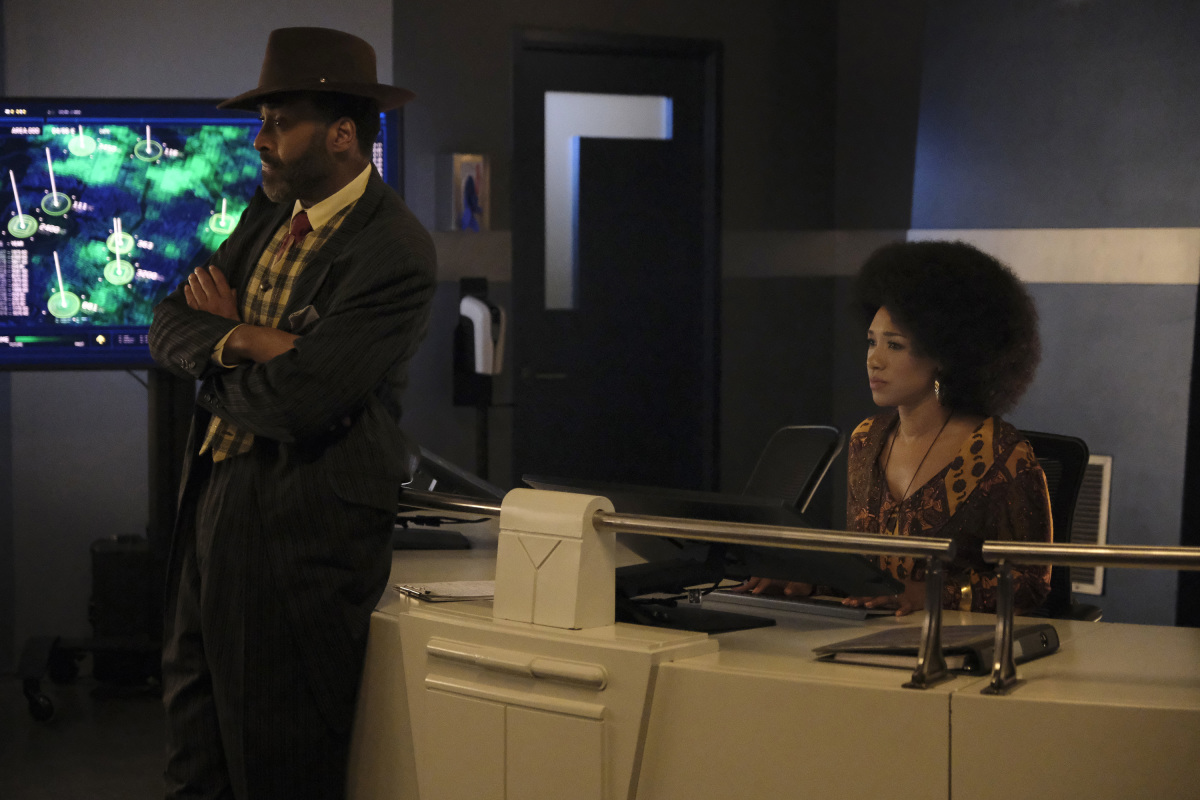 The CW has released some photos to promote the April 6 episode of The Flash which is called "The One With The Nineties"… and we're over here wondering, "why does Iris look like she's styled from the Seventies?"
In any event, the gallery of photos can be found below, and a description with some spoilers for the episode can be found underneath the gallery. Enjoy!
Follow @FlashTVNews on Twitter to keep up with the latest Flash TV news!
THE FLASH
Picture 1 of 13
The Flash -- "The One With The Nineties" -- Image Number: FLA706a_0018r.jpg -- Pictured (L-R): Michelle Harrison as Nora Allen, Grant Gustin as Barry Allen, Candice Patton as Iris West - Allen and Danielle Panabaker as Caitlin Snow -- Photo: Katie Yu/The CW -- © 2021 The CW Network, LLC. All rights reserved
CISCO AND CHESTER GO BACK IN TIME — Cisco (Carlos Valdes) and Chester (Brandon McKnight) travel back in time and get stuck in 1998, repeating the same day over and over again. The key to returning home is at Chester's childhood home but he refuses to visit. Meanwhile, Iris (Candice Patton) forges a connection with the speed force. Jeff Byrd directed the episode written by Kelly Wheeler & Emily Palizzi (#706). Original airdate 4/6/2021.
Smallville's "Bart Allen" Kyle Gallner Congratulates Jordan Fisher
Kyle Gallner, who played Bart Allen aka Impulse on Smallville, has congratulated Jordan Fisher on landing the iconic role.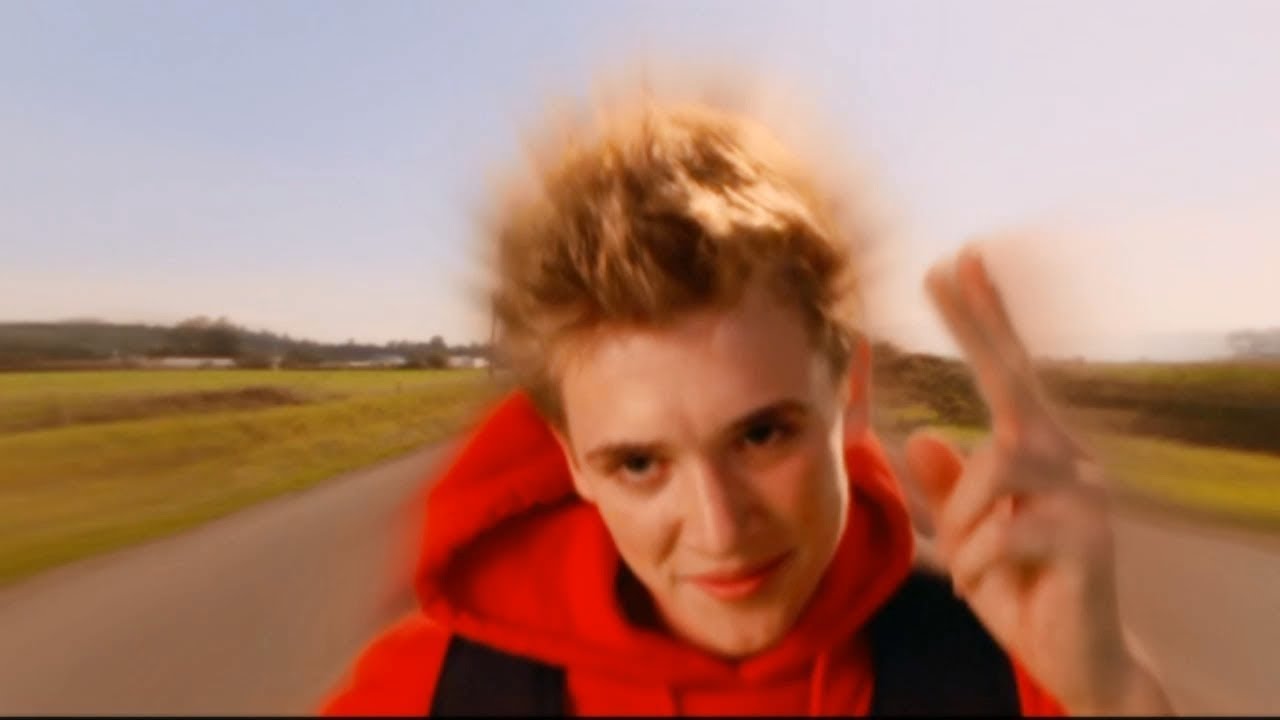 Kyle Gallner, who was the first actor to play Bart Allen in live action on several episodes of Smallville, has congratulated Jordan Fisher who will be playing Bart in future episodes of The Flash.
"Playing Bart on Smallville was one of the first big jobs I booked when I moved to California. It was an honor to suit up and play. I loved every second of it. Congrats to Jordan Fisher – I hope you love playing Bart as much as I did," Gallner tweeted tonight, along with several lightning bolts and #TheFlash hashtag.
Getting the role at age 17, Kyle's Bart Allen was the first "guest hero" to appear on Smallville in its ten season and he was even part of the iconic "Justice" episode of the series. He is still a very active actor and will soon be seen in the upcoming Scream sequel. Now, hopefully at some point he can appear on The Flash before all is said and done, as well?
You can read more about how Bart Allen will fit in to The Flash Season 7 here.