Flash EP Eric Wallace Discusses Ralph Dibny's Future In Season 7
The Flash Executive Producer Eric Wallace spoke with EW about plans for Ralph Dibny in Season 7 now that Hartley Sawyer is no longer part of the series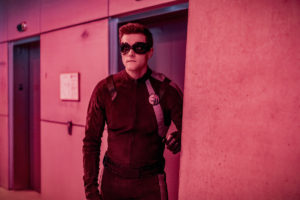 As many may know, The Flash parted ways with actor Hartley Sawyer this summer after some very crude and insensitive Tweets were discovered from the actor's past. Many have wondered about Ralph's future on the show — after all, he's a shape-shifter — and EW managed to get some answers from showrunner Eric Wallace about the future of the Elongated Man in Season 7.
"The beauty of comic book stories and superhero stories are the conventions that heroes come and go, but they never fade away and they never disappear entirely. So we're going to treat it like we would if we were writing a comic book graphic novel. We're giving the Elongated Man a bit of a rest for while. But we will leave the door open," Wallace told EW. "Who knows what the future could bring. It is unknown. But I'm not saying by any means that it's the end of the character, in fact, quite the opposite. We just don't know when he will return, or in what form he will return. And that's the beauty of comic book stories. It keeps it fresh."
Ralph will be a part of the wrap-up of the Sue Dearbon story from Season 6. "Now thank goodness, Ralph is a guy who can change faces and his appearance in many ways. Without giving any spoilers away, there are a couple of ways that we can have Elongated Man still appear in at least one episode this season to wrap that storyline up, that gets us what we need and still allows fans to say goodbye to the character, at least for the indefinite future," Wallace said. "I guess technically it would be a recasting, but the character won't be a big part of season 7. He'll only be a part of just wrapping up the Sue storyline. One could say it is a recasting, but we're going to do it in a way that I think honors the spirit of the character and provides not only a satisfying conclusion to Sue's murder mystery, but also it's done with some humor," he added.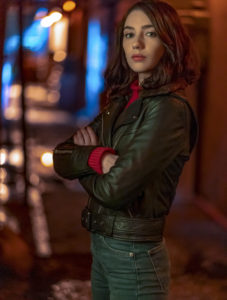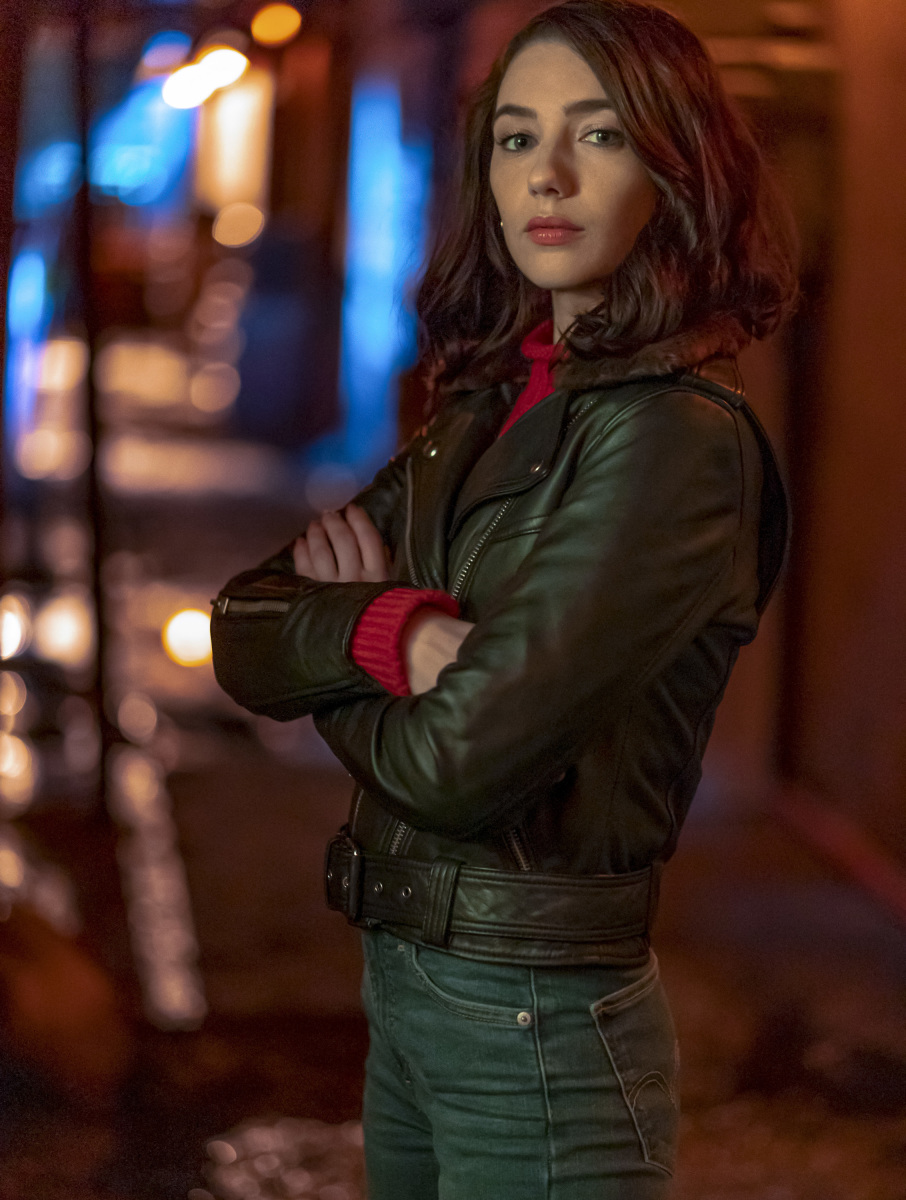 Having to move forward without Hartley Sawyer's Ralph did cause a change in the Season 7 plans.
"There was a whole storyline that involved Ralph with another character in particular going off on a two hander journey — a season-long [arc] that would have involved a whole bunch of twists and turns that would have played into the season's big bad, which I don't want to spoil. And yeah, we can't do that anymore," he said. "However, as is always the case, and this is why I like planning ahead, it turns out to be a situation of some lemons and we made lemonade out of it. We pulled the Elongated Man out of this particular storyline, and the storyline became so much stronger because now it's focused on the other character, [who] I don't want to reveal because it's a surprise."
"For that other character, it became a much more of an emotional journey," he continued. "And this other character I'm referring to is one of our series regulars, so it's going to be very exciting. That particular character now gets to go somewhere that we never imagined they would until many seasons down the line, but we just pulled that up. So I think it's going to be really fun. And it was a good way to, like I said, make an awkward situation into a great opportunity that ends up making Team Flash as a whole, stronger."
And yes, Sue (Natalie Dreyfuss) will still be around regardless of Ralph's fate. You can read all about that in the full EW interview which can be found here.
Flash Season 7 Premiere Delayed To March 2
The Flash Season 7 premiere will now air on March 2.
Fans of The Flash might need a time machine, because The CW has pushed the Flash Season 7 premiere to March 2. Originally, the premiere had been set for February 23.
Why the delay?
It appears that the Superman & Lois pilot was running a bit long, so it's in a 90 minute time slot, where it will pair with a special titled "Superman & Lois: Legacy of Hope." As such, they needed the two hours of programming, and that put Flash further down in the schedule. On the bright side, this means that once episodes start going, there's less of a chance for pre-emptions and repeats.
Hopefully we'll still have Flash content, including clips and preview images, in the meantime, so follow @FlashTVNews on Twitter and we'll keep you updated!
Details about the Flash delay and the Superman & Lois special can be found here.
Jon Cor Is Chillblaine In The Flash Season 7
Jon Cor has landed the role of the villain Chillblaine in The Flash Season 7.
Today brings news from TV Line that Jon Cor (Shadowhunters) has been cast in the recurring role of Chillblaine in The Flash Season 7. A character who first appeared in Flash Annual #5 way back in 1992, Chillblaine at one point had possession of Captain Cold's chill gun as given to him by the Golden Glider. Here's how the TV show take on the character will play out, with a description also from TV Line: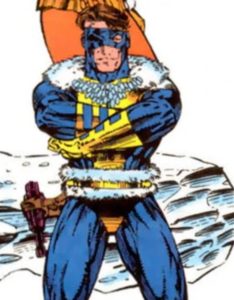 Scientist Mark Stevens is a charismatic bad boy obsessed with cryogenic technology. But when he's not breaking into corporate safes, he's busy breaking hearts with his irresistible charm and roguish style. Armed with his own cold weapons, he'll become a new thorn in the side of Team Flash as the DC Comics villain Chillblaine.
TV Line notes that there is currently no word of Peyton List reprising her role as Golden Glider. (Maybe Crisis on Infinite Earths can cause a recast to the other Peyton List? We're kidding.)
The Flash Season 7 is currently scheduled to premiere February 23 on The CW.
Flash Season 7: First Five Episode Titles Revealed
Titles for the first five episodes of The Flash Season 7 have been revealed.
The titles for the first five episodes of The Flash Season 7 have made their way on to the Internet, and while they're always subject to change prior to an official press release from The CW, these titles could be hints as to what is coming in our future.
The seventh season of The Flash is currently scheduled to premiere February 23, 2021 on The CW; most of the first episode of the season, "All's Well That Ends Wells," was shot prior to this year's COVID-19 pandemic. It has been speculated by some like Pagey that the third episode back, "Mother," is the conclusion of the Mirror Master storyline.
Here's the current schedule, as always subject to change:
Episode #7.1: "All's Well That Ends Wells" (2/23/21)
Episode #7.2: "The Speed of Thought" (3/2/21)
Episode #7.3: "Mother" (3/9/21)
Episode #7.4: "Central City Strong" (3/16/21)
Episode #7.5: "Fear Me" (3/23/21)
Follow @FlashTVNews on Twitter for more Flash Season 7 updates and if you're in the mood for more episode titles, take a look at what may be coming for the show's Tuesday night companion, Superman & Lois!