Elongated Man In Flash Season 4? Plus More New Character Details
New characters for Flash Season 4 allegedly include the Elongated Man.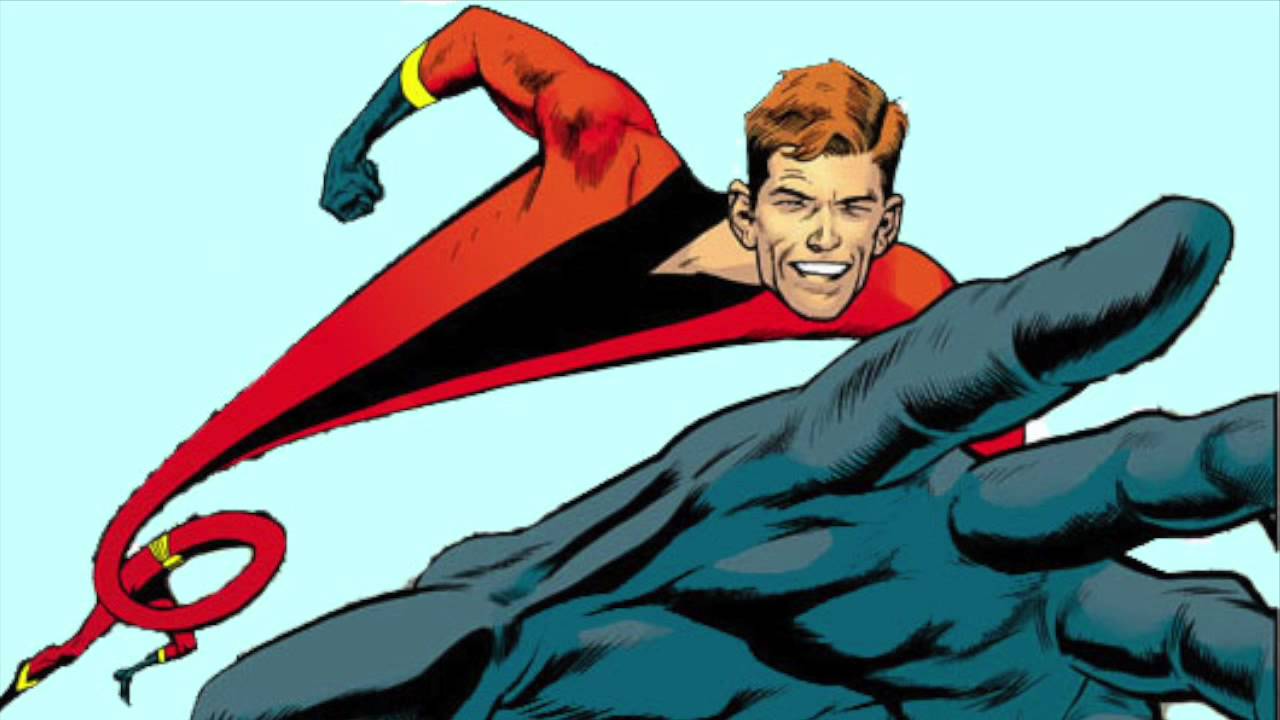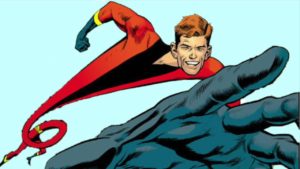 It had been said that there would be a character from The Flash Season 4 that would require a lot from visual effects artists — now, some casting breakdowns obtained by That Hashtag Show reveal that the character who may be showing up may indeed be Ralph Dibny, a.k.a. the Elongated Man, as previously speculated.
(Please note that this has not been confirmed by the studio or the network, though unless casting breakdowns went out for completely wrong characters, we're assuming them to be true.)
Here's how the casting breakdown describes Ralph. Yep, another guy in STAR Labs. And clearly I guess we were meant to forget that Ralph Dibny was mentioned back in Season 1 as someone who lost their life during the particle accelerator explosion, unless there's a retcon involved where he was only thought to be dead.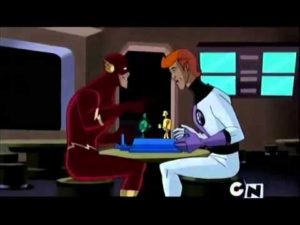 [RALPH DIBNY AKA ELONGATED MAN] Male, Mid to late 30s, Open Ethnicity. Think Ryan Reynolds or Chris Pratt, Ralph has the ability to stretch his body to super-human lengths and sizes…however, while resculpting his old body is easy to do, Dibny finds losing the old misguided sense of truth and slobbery, even after joining the team at S.T.A.R. Labs, is a far more difficult task to accomplish. MAJOR RECURRING GUEST STAR WITH A SERIES REGULAR OPTION FOR NEXT SEASON
Next up we have the description for Clifford DeVoe a.k.a. The Thinker. We've got to echo our friend Jon Lee Brody here and suggest Kyle Gallner, who played Smallville's Flash, for the role. How about it, Flash team? He may be younger than 40-50 for sure, but hey, you got a Flash younger than people expected too, and it'd be fun to see this part of the Flash legacy on the show. (That, and he was brilliant on Outsiders.) Maybe he's older because he's "ailing," but again, that's what acting is all about!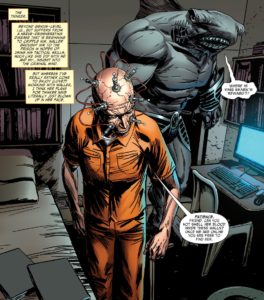 [CLIFFORD DEVOE AKA THE THINKER]–Male, 40s-50, Open Ethnicity. After being struck with dark matter from the particle accelerator explosion, Clifford Devoe became a meta-human with a mega-mind. A Stephen Hawking-esque genius who's devised an intricate plan to fix all that he deems wrong with humanity. "The Thinker" will embark upon a season long battle with The Flash that pins the "fastest man alive" against the "fastest mind alive." FRACTIONAL (7/13) ONE SEASON SERIES REGULAR
The last of the three characters is The Mechanic. Here's how they describe her:
[THE MECHANIC]–Female, 30s-40, Diverse. A highly intelligent engineer who designs and assembles a plethora of devices for the ailing Clifford Devoe. Devoe's right hand, she's the truest of true-believers who'll stop at nothing to implement his plan to fix all that's wrong with humanity-even if she loses who she is in the process. MAJOR RECURRING GUEST STAR
Ideally we'll have some great information about these characters in time for Comic-Con next week. The Flash Season 4 premieres October 10 on The CW.
Flash #7.3 Spoilers: Sue Dearbon Returns In "Mother"
Official CW description with spoilers for the Flash Season 7 episode "Mother" featuring the return of Sue Dearbon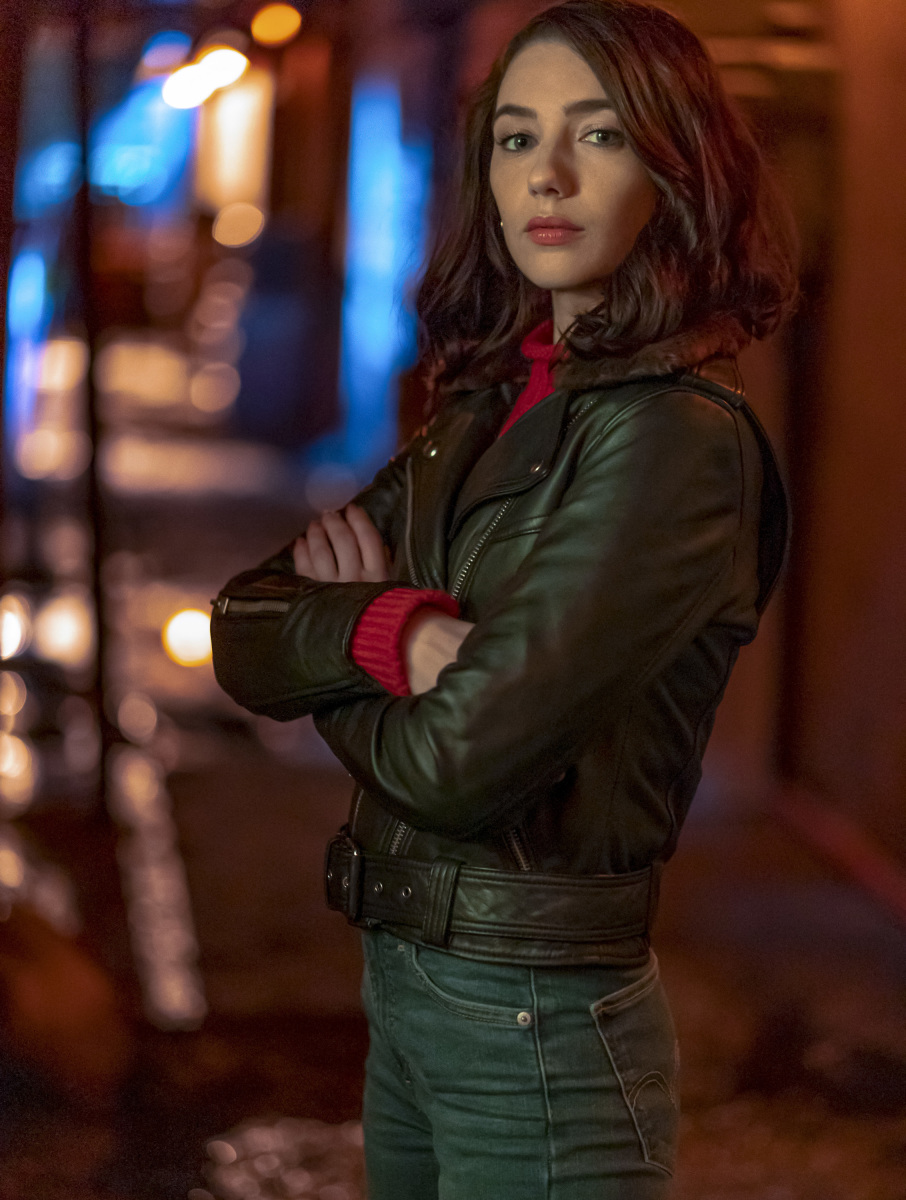 The CW has released an official description for the third episode of The Flash Season 7 which features the return of Natalie Dreyfuss as Sue Dearbon! It'll be interesting to see how they do this without Hartley Sawyer's Ralph character. In any event, the episode is called "Mother" and it airs March 16 on The CW. Here's the description; hopefully we will have some photos soon.
SUE DEARBON RETURNS – As Eva (guest star Efrat Dor) becomes more powerful, Barry (Grant Gustin) and team must find a way to stop her. They are shocked when an old friend – Sue Dearbon (guest star Natalie Dreyfuss) risks her life to help. David McWhirter directed the episode written by Eric Wallace & Kristen Kim (#703). Original airdate 3/16/2021.
Flash #7.2 Spoilers: "The Speed of Thought" Description
Official description with spoilers for The Flash Season 7 episode "The Speed of Thought"
The CW has released an official description for the second episode of The Flash Season 7 which is called "The Speed of Thought." The episode airs on March 9 and hopefully we will have some promotional photos soon.
Here's how The CW describes it:
BARRY GAINS A NEW SKILL – When Barry (Grant Gustin) suddenly gains the power of speed thinking, he attempts to use his new gift to save Iris (Candice Patton). While Barry is thrilled with his new power, Cisco (Carlos Valdes) is hesitant to trust it. Meanwhile, Eva (guest star Efrat Dor) must face a shattering truth. Stefan Pleszczynski directed the episode written by Jonathan Butler & Gabriel Garza (#702). Original airdate 3/9/2021.
John Wesley Shipp Returns As Earth-2 Flash on Stargirl
John Wesley Shipp will be playing The Earth-2 Flash in Stargirl Season 2.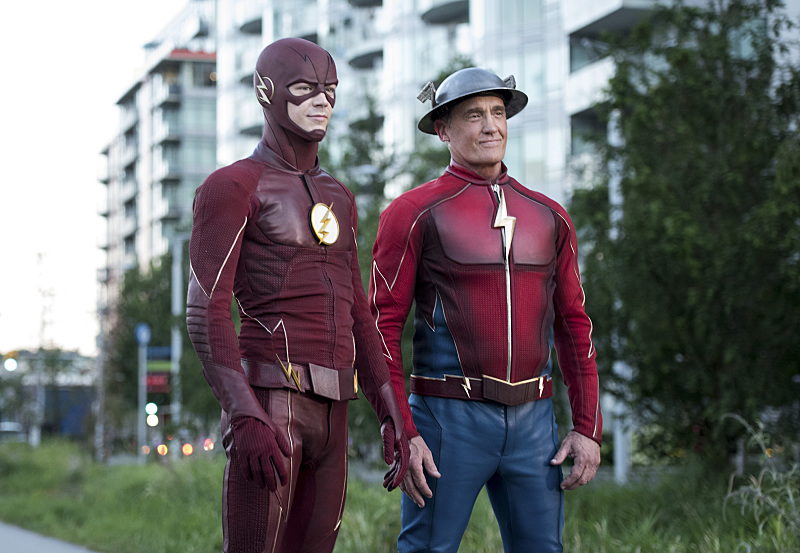 While his Flash of Earth-90 has sped off into the afterlife, John Wesley Shipp still has another old role to return to… with a more familiar background!
Jay Garrick will be firmly established as the Flash of Earth-2 – just like the classic comics – and John Wesley Shipp himself will be playing the role in the ninth episode of Season 2 of DC's Stargirl. Shipp – who starred in the 1990 Flash TV series and later played Henry Allen and Jay Garrick (living on Earth-3) on The Flash – will be reprising his role. EW broke the news today.
This casting, of course, reinforces Stargirl's role in the Arrowverse — yes, we are still calling it that, no matter what The CW wants us to say. The members of Stargirl's new generation of the Justice Society was, of course, seen at the end of Crisis on Infinite Earths as being the heroes of the new Earth-2.
No premiere date for Stargirl Season 2 has been announced yet, so it may be some time before Jay Garrick speeds in.
For more on Stargirl follow our Twitter feed for the show @StargirlTV!