Flash Episode 3: "Things You Can't Outrun" Description
Official network description for the third episode of The Flash, which is called Things You Can't Outrun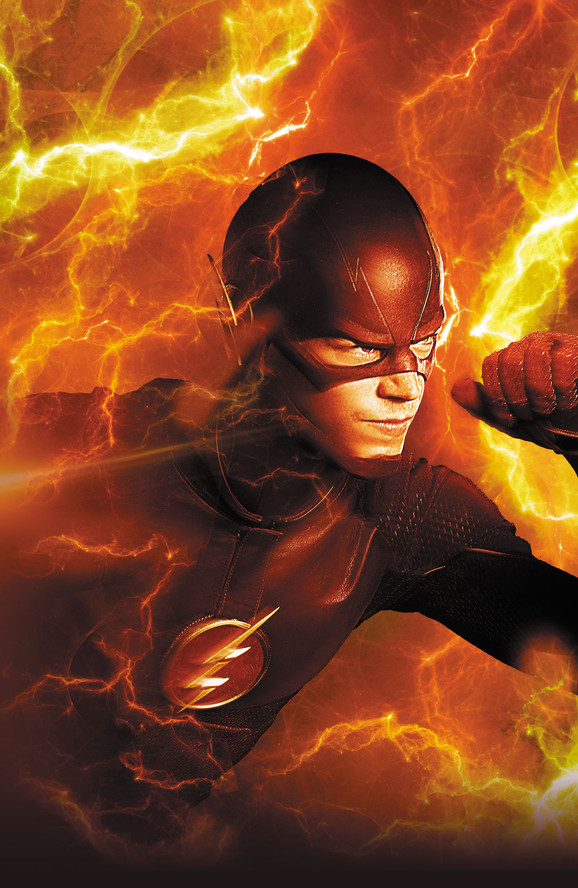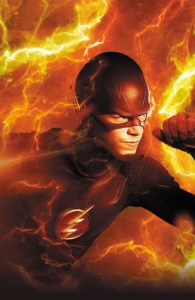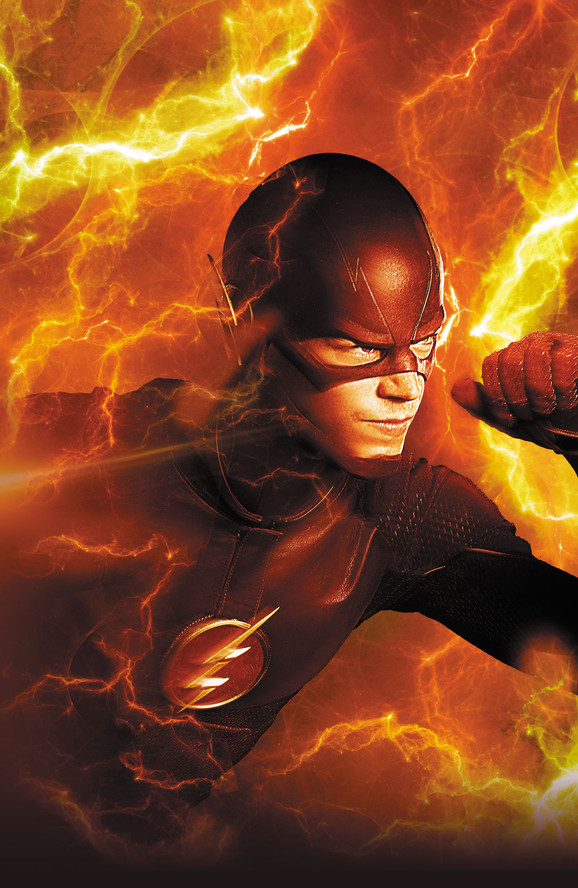 The CW has released an official description for the third episode of The Flash.
It's called "Things You Can't Outrun" and here is how they describe it. Robbie Amell guest stars!
THE FLASH BATTLES THE MIST, CAITLIN TELLS BARRY ABOUT RONNIE —As Barry (Grant Gustin) and the team at S.T.A.R. Labs work to capture Kyle Nimbus (guest star Anthony Carrigan), a.k.a. The Mist, a dangerous new meta-human with toxic gas powers, they revisit the painful night the particle accelerator exploded and killed Caitlin's (Danielle Panabaker) fiancé, Ronnie (guest star Robbie Amell). Meanwhile, Joe (Jesse Martin) decides to finally visit Henry (John Wesley Shipp) in jail after all these years, but things take a dangerous turn when Kyle shows up looking to punish Joe for arresting him years ago. Meanwhile, Iris (Candice Patton) and Eddie (Rick Cosnett) continue to hide their relationship from Joe. Jesse Warn directed the episode written by Alison Schapker & Grainne Godfree (FlashTVNews #103). Original airdate 10/21/2014.
"Things You Can't Outrun" will air on October 21. Read some more Flash spoilers on our Flash spoilers page!
The Flash "Good-Bye Vibrations" Description
Official CW description with spoilers for The Flash episode "Good-bye Vibrations" airing June 1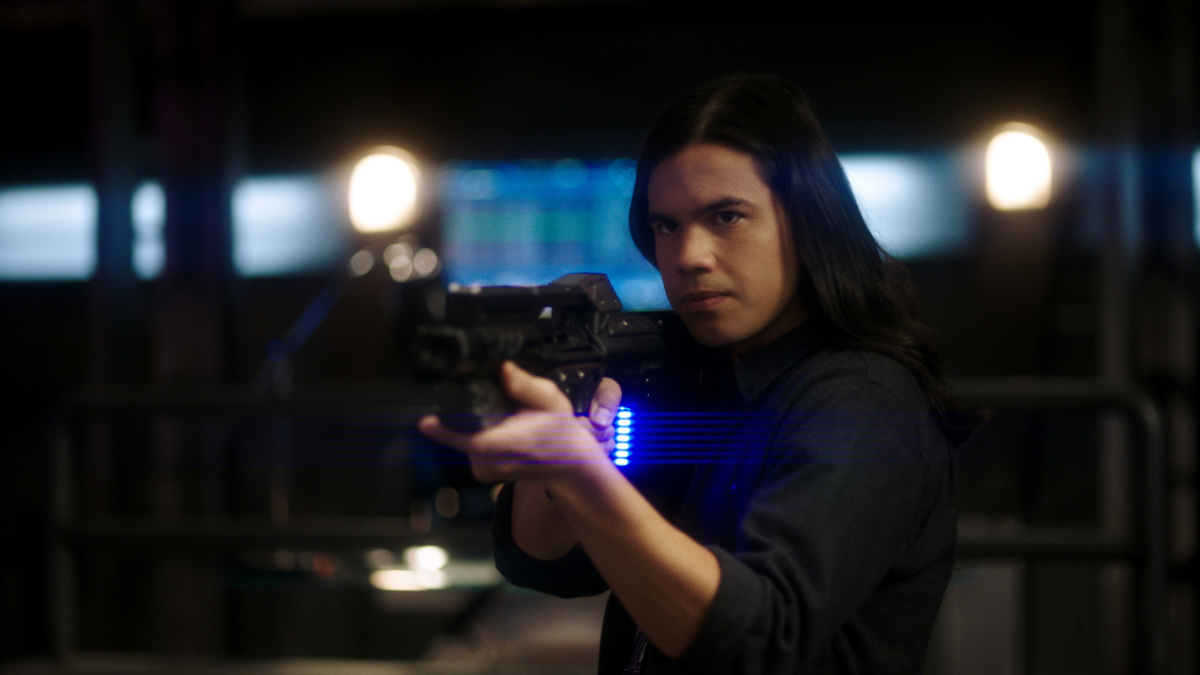 It appears that June 1 is when Cisco (Carlos Valdes) is leaving The Flash, as The CW has released the official description for that episode, which is called "Good-Bye Vibrations." here's the write-up; hopefully we will have some photos soon.
CISCO LEAVES CENTRAL CITY – Cisco (Carlos Valdes) and Kamila (guest star Victoria Park) tell the team they are leaving Central City. However, Barry (Grant Gustin), Iris (Candice Patton) and Caitlin (Danielle Panabaker) don't have much time to digest the news because a new version of Rainbow Raider (guest star Jona Xiao) strikes and OG Team Flash must join together one final time to save the city. Philip Chipera directed the episode written by Kelly Wheeler & Jeff Hersh (#712). Original airdate 6/1/2021
Flash "Family Matters" Photos Released
Preview images for The Flash episode "Family Matters" airing May 18 on The CW
The May 18 episode of The Flash is called "Family Matters" and The CW has now released a gallery of photos with some spoilers to promote it!
Here's how the episode is described; the gallery of photos follows below.
PSYCH THREATENS IRIS — Iris (Candice Patton) is pushed to the limit as she seeks to uncover the mysterious truth about Psych (guest star Ennis Esmer). Meanwhile, Barry (Grant Gustin) initiates a new training system, that could potentially backfire, with devastating consequences. Joe (Jesse L. Martin) and Cisco (Carlos Valdes) make life-altering decisions. Philip Chipera directed the episode written by Lauren Barnett & Emily Palizzi (#710). Original airdate 5/18/2021
THE FLASH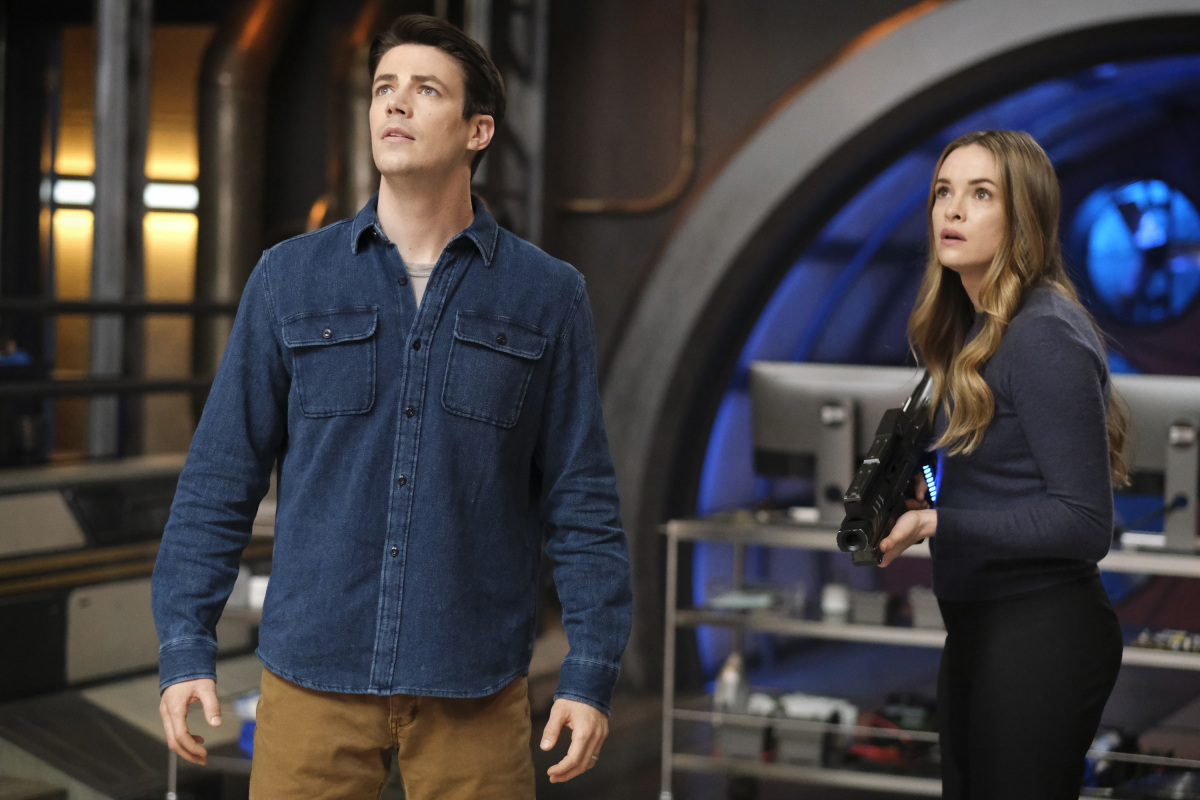 Picture 1 of 7
The Flash -- "Family Matters, Part 1" -- Image Number: FLA710a_0176r.jpg -- Pictured (L-R): Grant Gustin as Barry Allen and Danielle Panabaker as Caitlin Snow -- Photo: Bettina Strauss/The CW -- © 2021 The CW Network, LLC. All Rights Reserved.Photo Credit: Bettina Strauss
Spotted on Set: Jordan Fisher as Impulse for Flash Episode 150
Jordan Fisher has been spotted on set wearing his Impulse costume for The Flash Episode 150.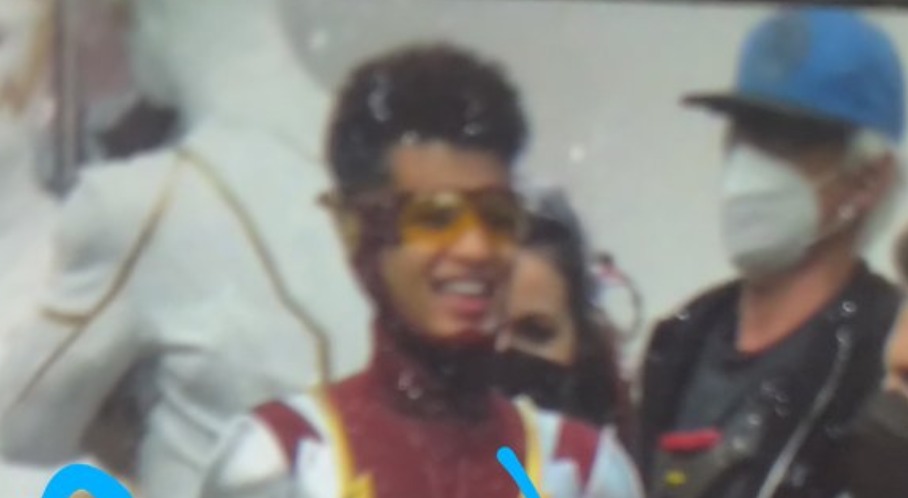 Surprisingly, The CW didn't release an official photo ahead of some outdoor filming for The Flash Episode 150… which means that photographers up in Vancouver were the ones to deliver our first look at Jordan Fisher in costume as Bart Allen a.k.a. Impulse.
As you can see, the costume is very true to the one from the comics, first introduced in a story drawn by artist Mike Wieringo and written by Mark Waid.
Stay tuned for when we'll likely get an official one from the network and the studio within a few days… but if you just can't wait… swing by Canadagraphs' Patreon for your first peeks! Below, have a look at what Bart Allen's costume looks like in the pages of DC Comics.