Flash Preview Trailer: "Honey, I Shrunk Team Flash"
Preview trailer for the Flash episode "Honey, I Shrunk Team Flash"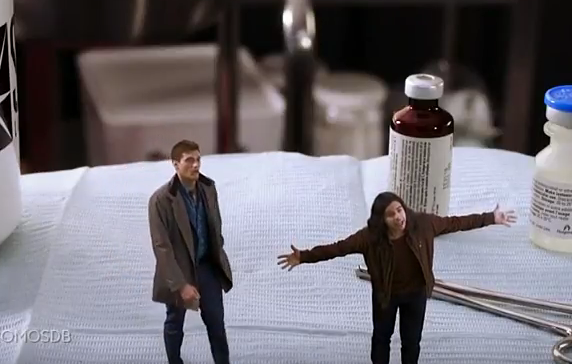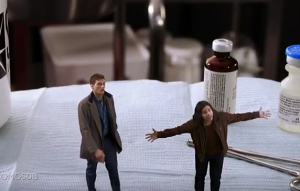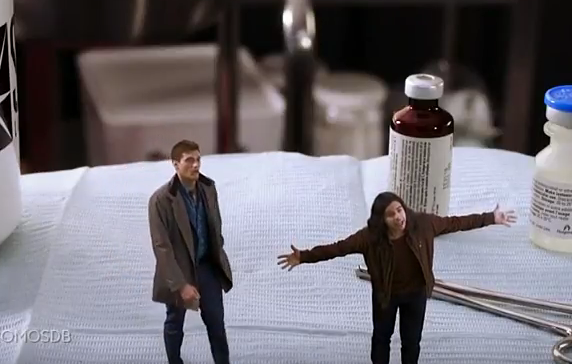 "Honey, I Shrunk Team Flash" is the title of the January 30 episode of The Flash and the concept of the episode seems like something Ray Palmer from DC's Legends of Tomorrow could help out with.
Sadly, the Waverider seems to be off to parts unknown, so we'll have to see how Team Flash deals with this.
The CW released a trailer for the episode which you can find below; hopefully we'll have some official preview images soon. If you've just finished "The Elongated Knight Rises" and want to talk about it with other fans, visit our Flash forum!
THE INCREDIBLE SHRINKING MEN — A meta who can shrink anything he touches battles Team Flash. Cisco (Carlos Valdes) and Ralph (guest star Hartley Sawyer) get caught in his crossfire and are shrunk to miniature versions of themselves. Cecile (guest star Danielle Nicolet) realizes her pregnancy has caused her to have temporary powers and discovers she can hear other people's thoughts, which unnerves Joe (Jesse L. Martin). Meanwhile, Barry (Grant Gustin) meets someone with a mysterious connection to Henry Allen. Chris Peppe directed the episode written by Sam Chalsen & Judalina Neira (#412). Original airdate 1/30/2018.
The Flash: Armageddon (Season 8) Trailer Is Here!
The CW has released a trailer for their Flash Season 8 "Armageddon" premiere event.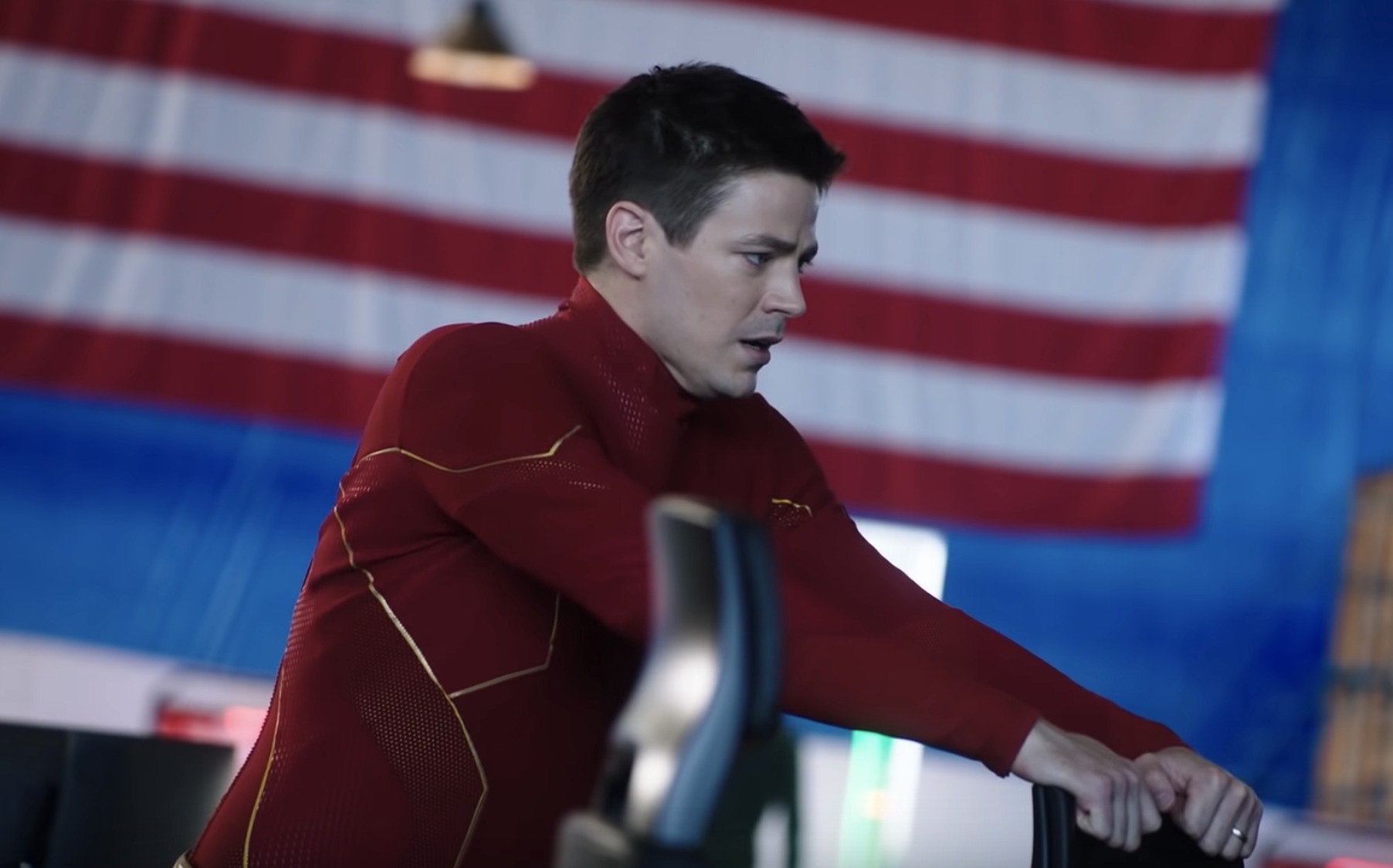 The CW today released the first trailer for The Flash "Armageddon" event that will comprise the first 5 episodes of Season 8!
Many big guest stars are seen in the promo, including Black Lightning (Cress Williams), Mia Smoak-Queen (Kat McNamara), Ray Palmer/The Atom (Brandon Routh), Ryan Choi (Osric Chau), and Batwoman (Javicia Leslie!) Alex Danvers as played by Supergirl's Chyler Leigh is also scheduled to appear in this event, as they all stand up against Despero (Tony Curran).
The new season will speed in on Tuesday, November 16, which means we should have photos and more cool stuff soon – be sure to follow @FlashTVNews on Twitter for news on as it speeds in!
DC FanDome: Official Flash Season 8 Costume Photo Revealed
The Flash gets a costume upgrade for Season 8 in a new photo revealed at DC FanDome.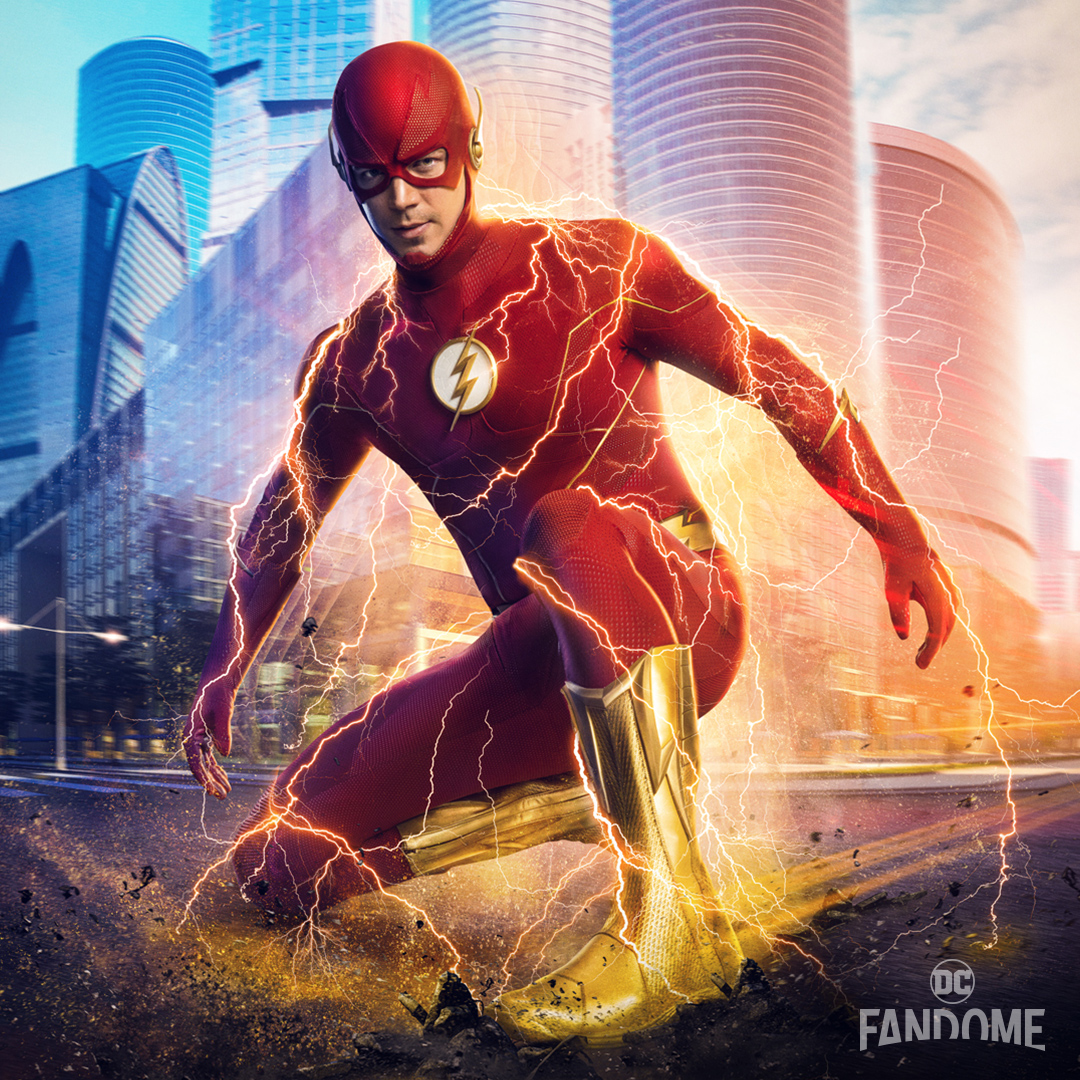 Today at the DC FanDome virtual event, the new boots for Barry Allen a.k.a. The Flash for Flash Season 8 were revealed… and Barry finally has his iconic gold boots in his TV incarnation.
We've come a long way from the original burgundy costume with the red background of the insignia, hafven't we?
When asked about the upgrade at DC FanDome, Grant Gustin described them as "the final element that's been missing."
"I've loved all the versions of The Flash suit we've had on the show, but the suit we have now is the closest to the many iterations you see in the comic books — with the exception of those gold boots! I've always felt that those boots would be the final touch," he added.
With the announcement, DC FanDome unveiled an official first look at the new suit, which also includes a newly designed center crest and wings. You can see the new look photo below.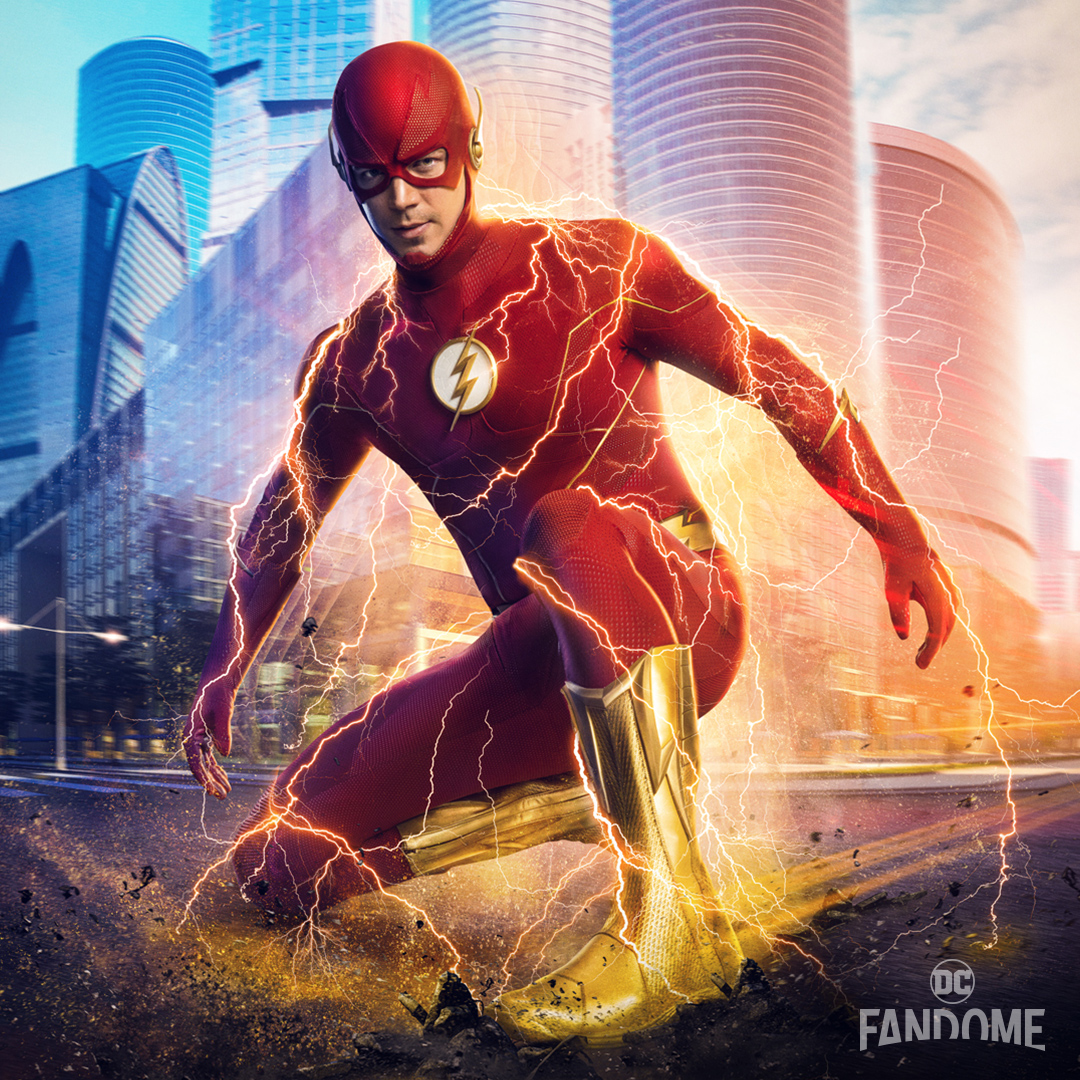 From Berlanti Productions in association with Warner Bros. Television, The Flash returns for Season 8 with the five-part "Armageddon" mega-event beginning Tuesday, November 16, at 8/7c on The CW. Based on the DC characters, the series is executive produced by Greg Berlanti, Eric Wallace, Sarah Schechter, Jonathan Butler and Gabriel Garza.
Speculation: Does The Arrowverse "Armageddon" Event Take Place In The Future?
FlashTVNews' Craig Byrne speculates that the "Armageddon" Arrowverse crossover may take place in The Flash's future…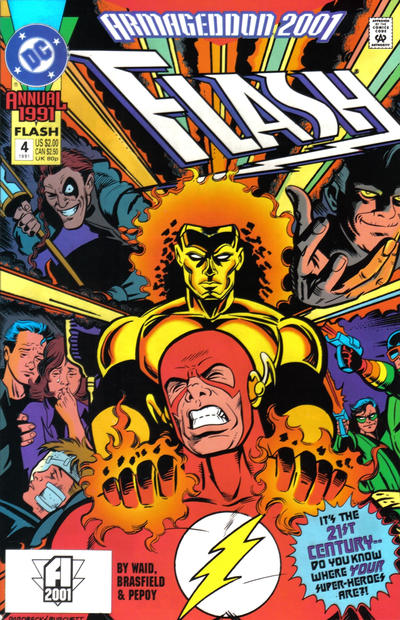 In 1991, DC Comics had a crossover that went through all of their comic book Annuals. The event was called "Armageddon 2001" and took place in the then-far future of the DC Universe. We got to see different outcomes for many characters, and the villainous Monarch was revealed to be one of DC's heroes.
Today, The CW announced this year's crossover event that kicks off The Flash Season 8. It's called "Armageddon" and some old favorites are back to join Barry, Iris, and Team Flash against whatever challenges they face – challenges that include Damien Darhk and Eobard Thawne/The Reverse Flash. Do note that both of those characters are known to travel through time — and that one of the returning heroes, Mia Smoak-Queen, is currently in the year 2040.
Who else is from the future? Recent Flash visitors Nora and Bart, the children of Barry and Iris. They were still in the present when we last saw them at their parents' vow renewal.
So, here's a prediction: What if this is an adaptation of "Armageddon 2001" but is instead "Armageddon 2051" or something like that? It would be a way to tie up loose ends like William's kidnapping from Green Arrow and the Canaries without actually having to see it. Likewise, we don't know for a fact that some of these guests are the 2021 versions; perhaps, for example, Black Lightning is an older Jefferson Pierce from the future, no longer retired?
But this also brings up another question: Where's the Superman & Lois representation?
If it is the future, could the Superman there be Jordan Kent? Or, like DC's recent "Future State" event which in many ways was like "Armageddon 2001" in previewing the future, a Jonathan Kent with powers? Being 20+ years older, it would necessitate a recasting for sure, so that would explain not being in the original announcement.
Surely, we'll know more between now and November when the event premieres. It is a bit weird that, if there is time travel, the Legends of Tomorrow aren't present aside from Ray Palmer who is no longer on the team. In any event, we're very, very curious….