Blu-ray Review: The Flash: The Complete Fourth Season
Review of the Blu-ray set for The Flash: The Complete Fourth Season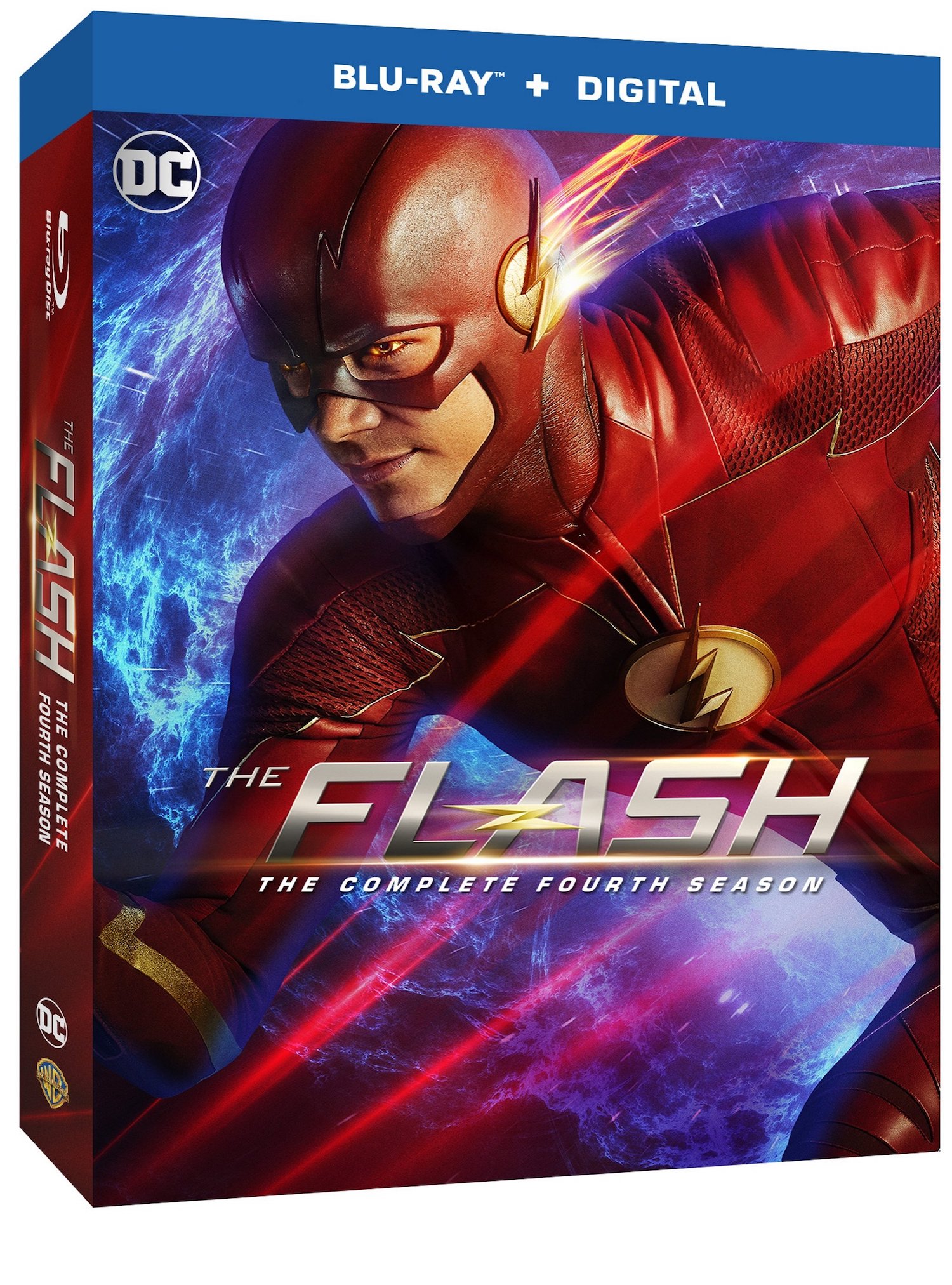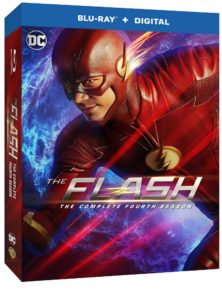 The Complete Fourth Season of The Flash hits Blu-ray and DVD this week (Tuesday, August 28), and we've got our hands on a review copy!
Before we get to the review, here's how the season is described:
In Season Four, the mission of Barry Allen, aka The Flash (Grant Gustin), is once more to protect Central City from metahuman threats. First, he'll have to escape the Speed Force. With Barry trapped, the job of protecting Central City falls to his family – Detective Joe West (Jesse L. Martin); his fiancée, Iris West (Candice Patton); and Wally West/Kid Flash (Keiynan Lonsdale) – and the team at S.T.A.R. Labs – Dr. Caitlin Snow/Killer Frost (Danielle Panabaker), Cisco Ramon/Vibe (Carlos Valdes) and brilliant scientist Harrison Wells (Tom Cavanagh). When a powerful villain threatens to level the city if The Flash doesn't appear, Cisco risks everything to break Barry out of the Speed Force. But this is only the first move of a life-or-death chess game with Clifford DeVoe aka The Thinker (Neil Sandilands), a mastermind who's always ten steps ahead of Barry, no matter how fast he's running. Shocking surprises come fast and furious in all 23 action-packed adventures featuring The Fastest Man Alive.
So, how's the set?
The Episodes: It's going to be very hard to ever replicate the greatness that was the first season of The Flash. Unfortunately, one thing that The Flash Season 1 did so well that still didn't connect for Season 4 is a strong villain. While I have more appreciation for The Thinker after rewatching some episodes and checking out the extra interview features on this set, I still don't really feel that empathy and care for him that I had for, say, Eobard/Wells.
Season 4 also tried to course correct with more humor to varied success. Sometimes it worked; others the show was far too amused with itself. (I don't need to see any more Wellses no matter how much I love Tom Cavanagh, for example, and "psychic pregnancy" will never not be too campy for me.)
There's some good stuff, though. The best version of Barry's suit so far premieres in Season 4, and Barry and Iris finally get married this year, even if every time they got married, they ended up interrupted. There are some episodes that worked to innovate, and there are also things like Barry in jail which seem to go on for too long. But at least with a DVD or Blu-ray you can fast forward, right?
Season 4 is also where we meet Ralph Dibny. He grows on you until you finally stretch your appreciation levels. By season's end, you love Ralph as much as everyone else might.
The Extras: Of all the DC TV shows, The Flash usually gets the best treatment as far as extras go. We've got deleted scenes (including some WestAllen!), bloopers, and the all-encompassing Comic-Con video… and some other great extras, including Sterling Gates and Eric Wallace with Katee Sackhoff offering commentary on Amunet (who I do enjoy more after seeing Sackhoff speaking about her, but I still don't understand why the silly accent was a thing). There's also a really nice feature about the Elongated Man, and all four episodes of this year's DC TV crossover are represented.
There's also talk about The Thinker, and as I said, I appreciate the storyline more but I still didn't have that emotional connection with the character that I feel I needed. The other bodies thing at midseason made that all even worse.
Packaging & Art: This is one of the best looking Flash Blu-ray sets so far. Dynamic design on the box art and on the discs. I like it.
Is It Worth It? As I said, nothing will be Season 1 again, but if you're a fan of The Flash there are a lot of extras to make this worth it. Order yours from Amazon.com at a discounted rate and support this website!
Flash Spoilers: Abra Kadabra Returns in "Central City Strong"
Official description with spoilers for the Flash Season 7 episode "Central City Strong"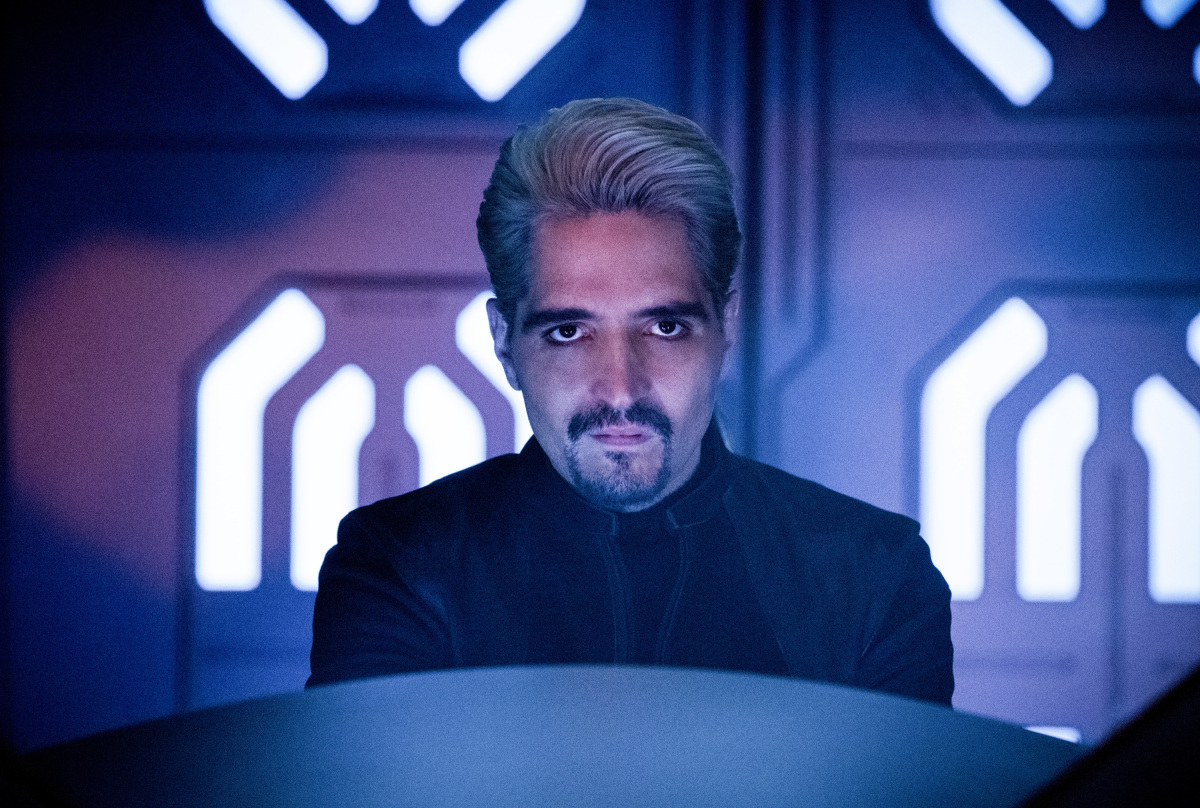 The CW has released an official description for the fourth episode of The Flash Season 7 which is called "Central City Strong" and it features the return of Abra Kadabra! Here's the description with some spoilers; hopefully we'll have some photos soon.
ABRA KADABRA RETURNS – The Flash (Grant Gustin) must deal with Abra Kadabra's (guest star David Dastmalchian) sudden return to Central City. The villain is back with a vengeance and a score to settle. Meanwhile, Allegra (Kayla Compton) deals with a tricky situation and Caitlin (Danielle Panabaker) suspects something is off with Frost. Iris (Candice Patton) is forced to look at a dark moment in her past. Jeff Byrd directed the episode with story by Kristen Kim and teleplay by Joshua V. Gilbert & Jeff Hersh (#704). Original airdate 3/23/2021.
Flash #7.2 Photos: "The Speed of Thought"
Preview images with spoilers for the Flash TV series episode "The Speed of Thought" airing March 9 on The CW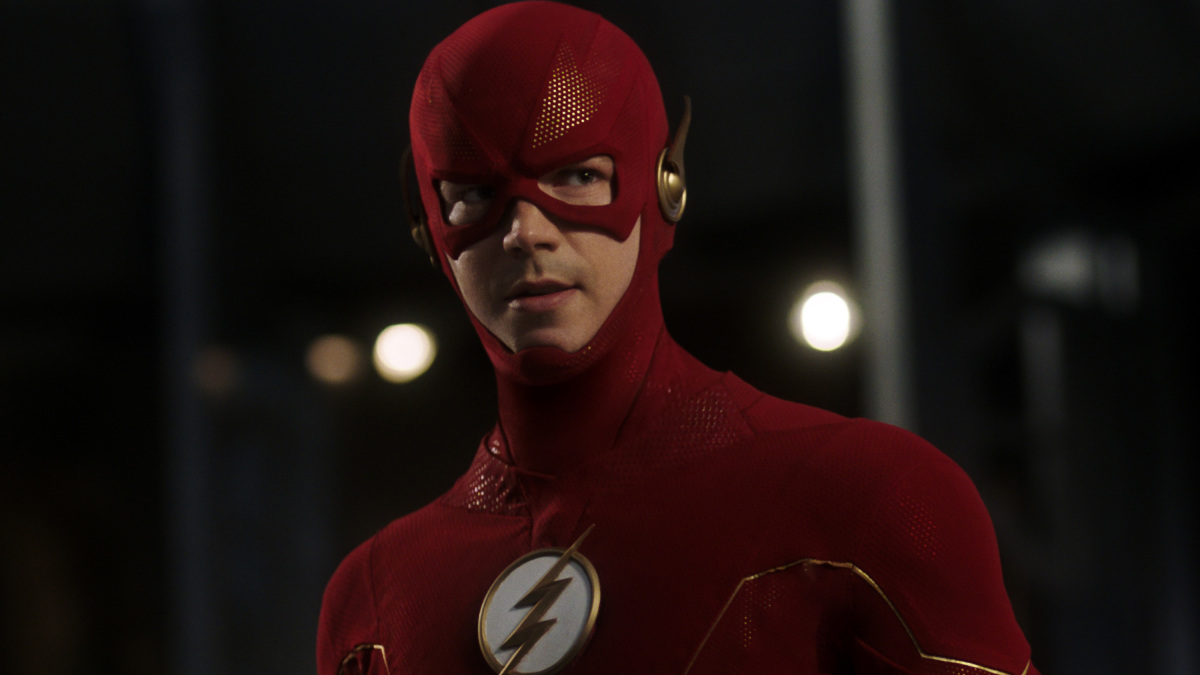 The CW has released a series of stills from the second episode of The Flash Season 7 which is called "The Speed of Thought" and of course FlashTVNews is bringing them to you at super speed!
The episode airs on Tuesday, March 9 and here is how it is described; the photo gallery follows below.
BARRY GAINS A NEW SKILL — When Barry (Grant Gustin) suddenly gains the power of speed thinking, he attempts to use his new gift to save Iris (Candice Patton). While Barry is thrilled with his new power, Cisco (Carlos Valdes) is hesitant to trust it. Meanwhile, Eva (guest star Efrat Dor) must face a shattering truth. Stefan Pleszczynski directed the episode written by Jonathan Butler & Gabriel Garza (#702). Original airdate 3/9/2021.
Flash Season Premiere Clip: Barry & Iris Have A Dinner Date
The CW has released a preview clip from The Flash season premiere "All's Wells That Ends Wells."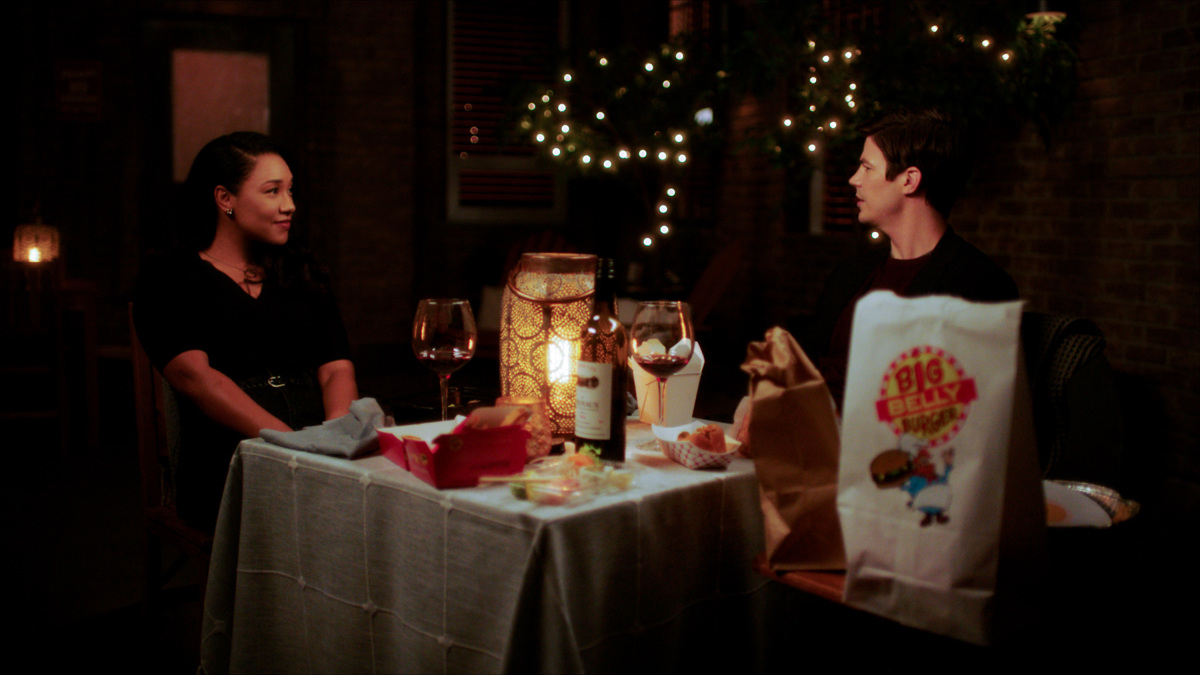 In a preview clip for tonight's Flash season premiere, Barry (Grant Gustin) and Iris (Candice Patton) have a dinner date! But wait — wasn't Iris still in the mirror world? It's been so long since the last episode, you're forgiven if you don't remember.
"All's Wells That Ends Wells" airs tonight (March 2) on The CW after a long wait, but hey… we now have this preview clip, and official photo stills and a description with spoilers for the season premiere can also be found below. Don't forget that after The Flash we get a new episode of new Tuesday night companion series Superman & Lois!
THE FLASH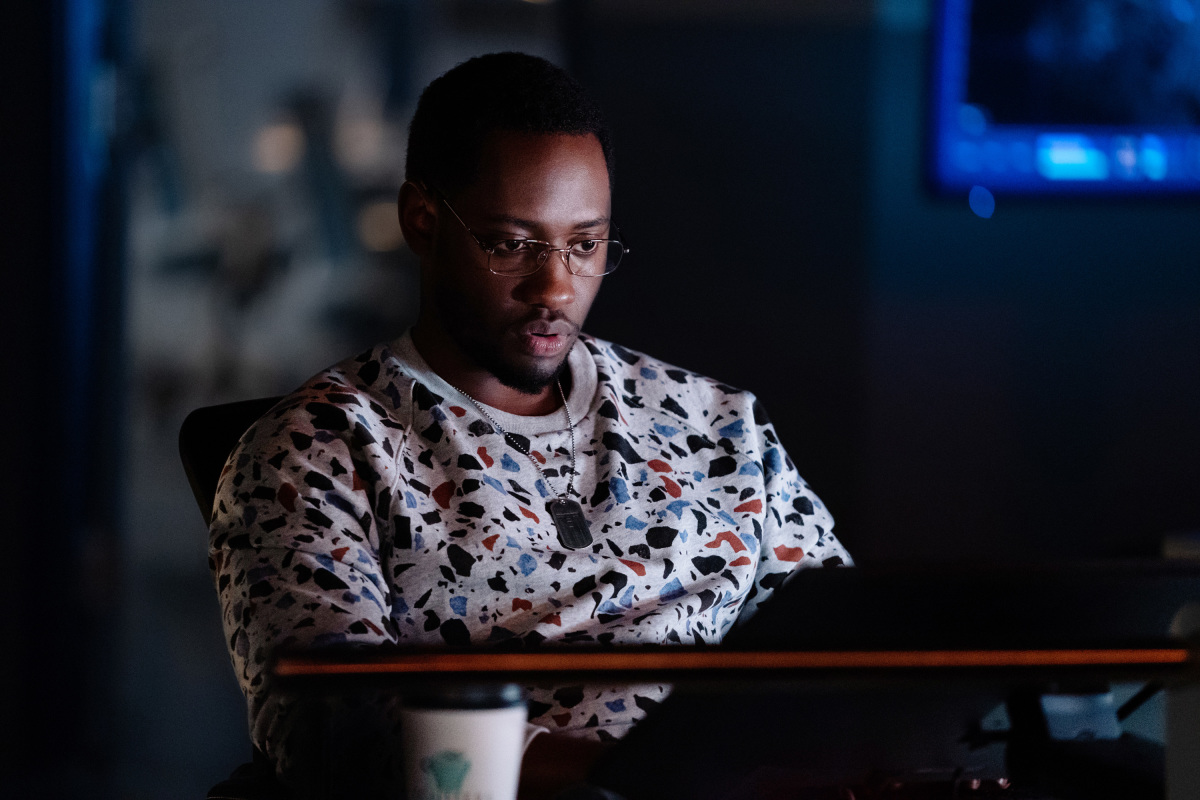 SEASON PREMIERE – When an experiment to save Barry's (Grant Gustin) speed backfires, Nash Wells (Tom Cavanagh) searches for a way to save The Flash and comes up with a dangerous plan. Meanwhile, Iris (Candice Patton) makes a startling realization inside the Mirrorverse and Cecile (Danielle Nicolet) faces off with Rosa Dillon (guest star Ashley Rickards). Alexandra La Roche directed the episode written by Sam Chalsen & Lauren Certo (#701). Original airdate 3/2/2021.