Reverse Flash Photos Surface Online
Photos of the Flash fighting the Reverse Flash on the new TV series have surfaced online.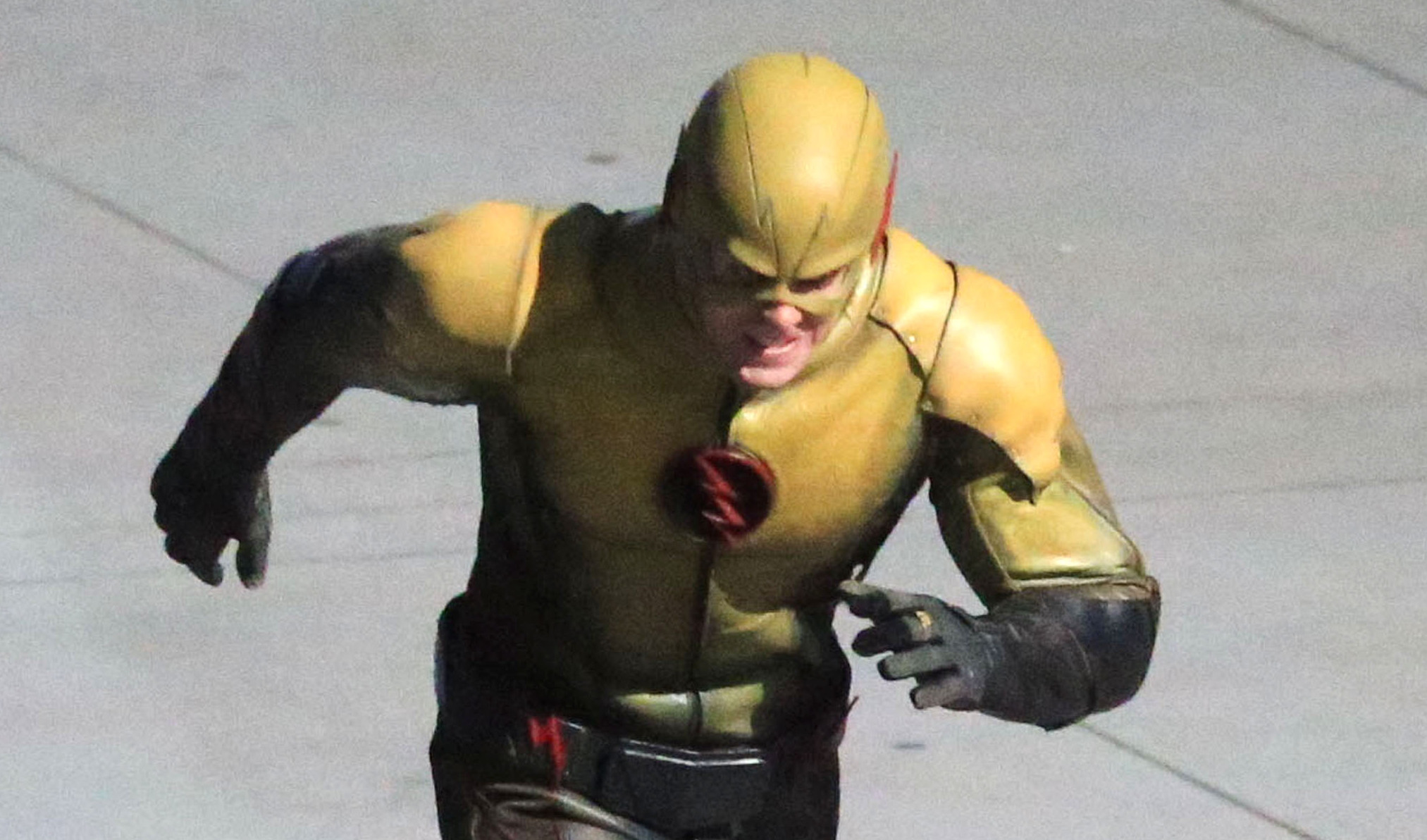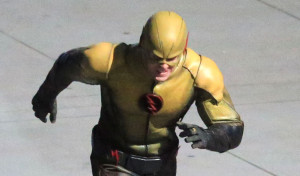 Only two days after the premiere, and if Facebook is any indication, The Flash is continuing to go viral.
Today's really big news comes from some photos that surfaced from recent filming, featuring Grant Gustin as The Flash battling… a Reverse Flash!
Flash Episode 9 is currently filming. A bit earlier than we all expected to see THAT, isn't it?
The photos first came online via Grant Gustin News and seem to be taken by Nigel Horsley for Fame Fly Net. We're not the types to take all of someone else's gallery, so if you like these, you can find more photos from the shoot at their site.
Flash vs. Reverse Flash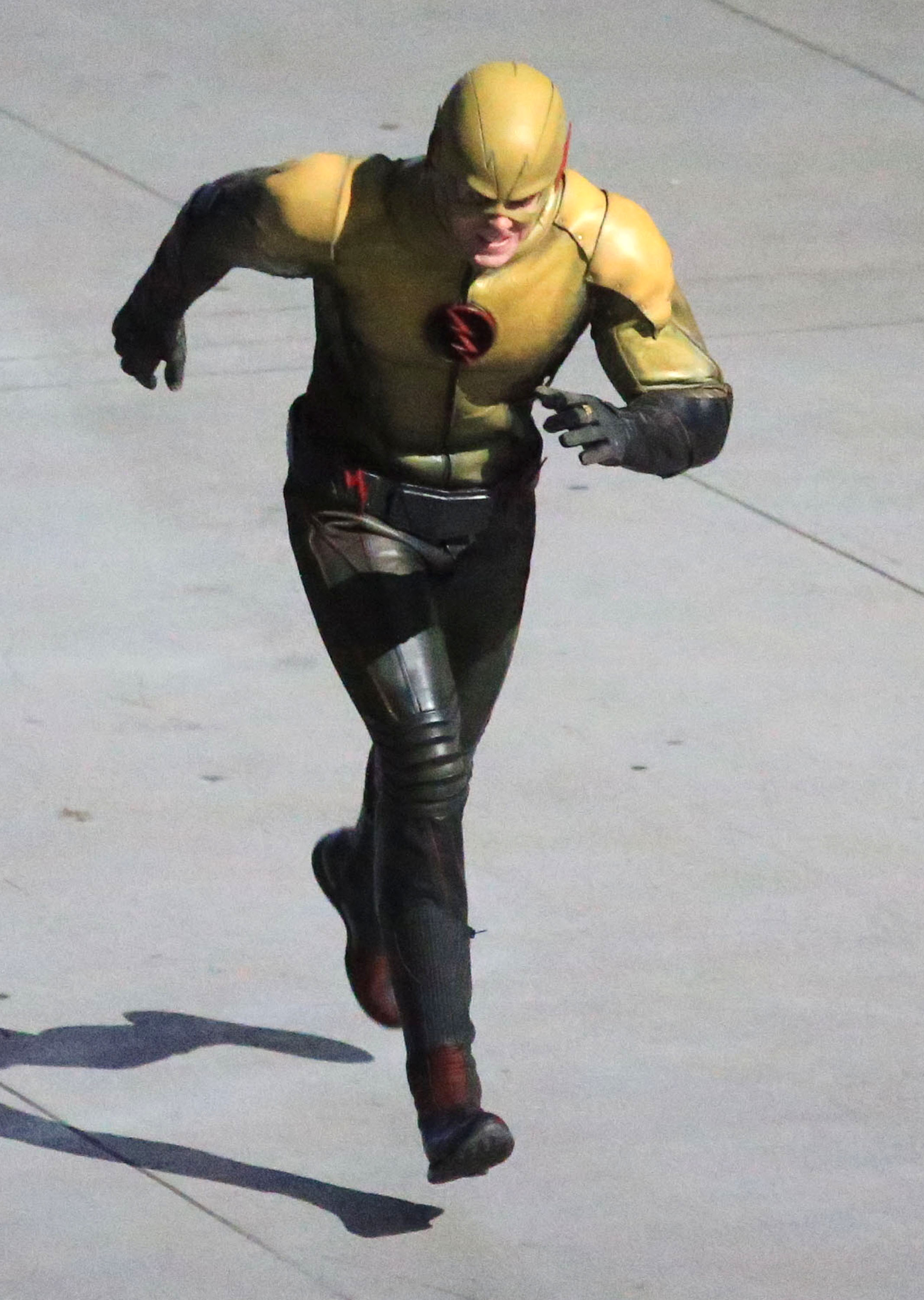 Flash #7.2 Photos: "The Speed of Thought"
Preview images with spoilers for the Flash TV series episode "The Speed of Thought" airing March 9 on The CW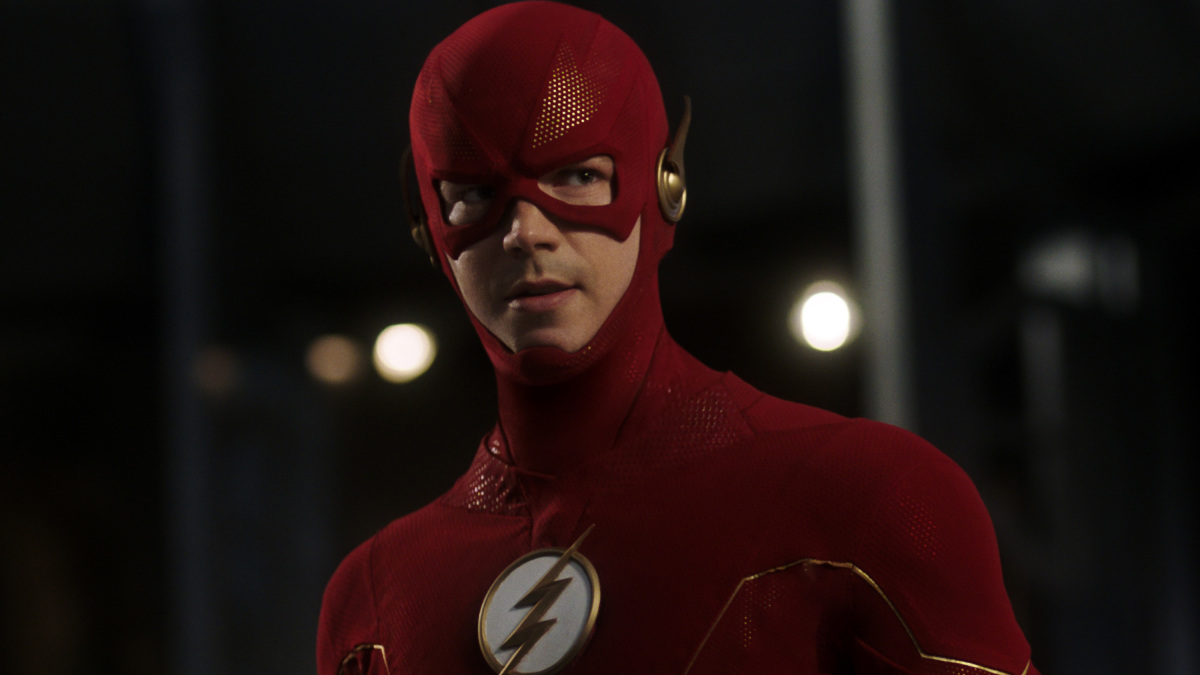 The CW has released a series of stills from the second episode of The Flash Season 7 which is called "The Speed of Thought" and of course FlashTVNews is bringing them to you at super speed!
The episode airs on Tuesday, March 9 and here is how it is described; the photo gallery follows below.
BARRY GAINS A NEW SKILL — When Barry (Grant Gustin) suddenly gains the power of speed thinking, he attempts to use his new gift to save Iris (Candice Patton). While Barry is thrilled with his new power, Cisco (Carlos Valdes) is hesitant to trust it. Meanwhile, Eva (guest star Efrat Dor) must face a shattering truth. Stefan Pleszczynski directed the episode written by Jonathan Butler & Gabriel Garza (#702). Original airdate 3/9/2021.
Photos From The Flash Season 7 Premiere Are Here!
Preview images for The Flash Season 7 premiere "All's Wells That Ends Wells" airing March 2 on The CW
The CW has released official stills to promote The Flash Season 7 premiere! The title of the episode is "All's Wells That Ends Wells" and it airs on March 2, right before the second episode of Superman & Lois. Here's how The CW describes it:
SEASON PREMIERE – When an experiment to save Barry's (Grant Gustin) speed backfires, Nash Wells (Tom Cavanagh) searches for a way to save The Flash and comes up with a dangerous plan. Meanwhile, Iris (Candice Patton) makes a startling realization inside the Mirrorverse and Cecile (Danielle Nicolet) faces off with Rosa Dillon (guest star Ashley Rickards). Alexandra La Roche directed the episode written by Sam Chalsen & Lauren Certo (#701). Original airdate 3/2/2021.
You can find the gallery of new photos below.
The Flash Season 7 Poster Art Released
The CW has released new Flash Season 7 poster art featuring the cast of The Flash.
The CW has released a new poster for The Flash Season 7 which heralds that "The Future Favors The Fast." The new poster art includes Grant Gustin as Barry Allen/The Flash, Candice Patton as Iris West-Allen, Danielle Panabaker as Killer Frost, Carlos Valdes as Cisco Ramon, and Jesse L. Martin as Joe West.
You can see it below; a description for Season 7 can be found underneath the poster art. The Flash Season 7 premieres Tuesday, March 2 where it will be paired with Superman & Lois.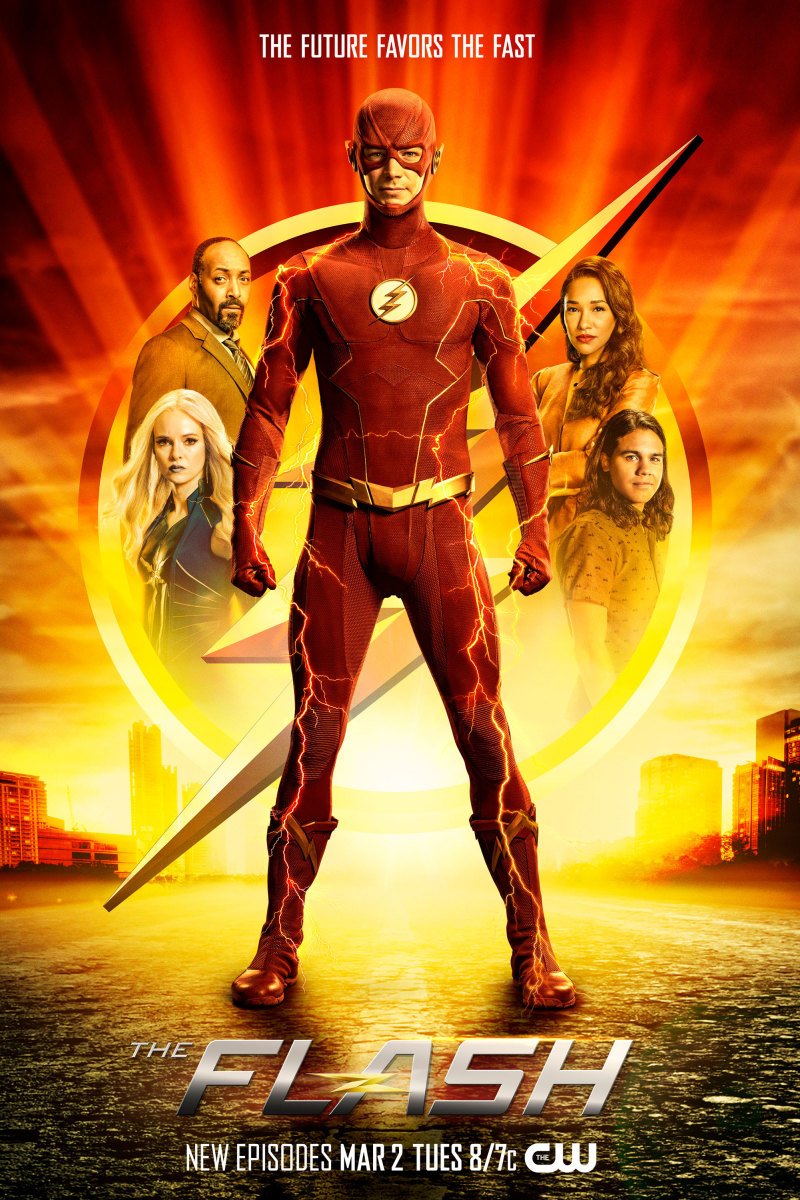 Barry Allen (Grant Gustin) lived a normal life as a perpetually tardy C.S.I. in the Central City Police Department. Barry's life changed forever when the S.T.A.R. Labs Particle Accelerator exploded, creating a dark-matter lightning storm that struck Barry, bestowing him with super- speed and making him the fastest man alive — The Flash.
After a thrilling cliffhanger last season which saw the new Mirror Master (Efrat Dor) victorious and still-at-large in Central City, The Flash must regroup in order to stop her and find a way to make contact with his missing wife, Iris West-Allen (Candice Patton). With help from the rest of Team Flash, which includes superheroes Caitlin Snow (Danielle Panabaker), Cisco Ramon (Carlos Valdes) and Nash Wells (Tom Cavanagh), as well as the Flash's adoptive father Joe West (Jesse L. Martin), Meta-Attorney Cecile Horton (Danielle Nicolet), tough cub reporter Allegra Garcia (Kayla Compton) and brilliant tech-nerd Chester P. Runk (Brandon McKnight)… Flash will ultimately defeat Mirror Master. But in doing so, he'll also unleash an even more powerful and devastating threat on Central City: one that threatens to tear his team—and his marriage—apart.
Based on the characters from DC, THE FLASH is from Bonanza Productions Inc. in association with Berlanti Productions and Warner Bros. Television, with executive producers Greg Berlanti ("Arrow," "Supergirl," "Riverdale"), Eric Wallace ("Teen Wolf," "Eureka") and Sarah Schechter ("Arrow," "Supergirl," "Riverdale").