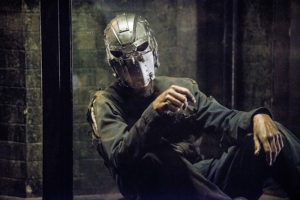 Beware: SPOILERS for tonight's season finale are within!
The Flash finally revealed the identity of the man in the iron mask!
In tonight's episode, he was revealed to be Jay Garrick from one of the Earths that "Jay" sped through!
And even better… he looks conspicuously like Barry Allen's dad, Henry Allen… as played by John Wesley Shipp… who also happens to be the first major live-action Flash actor from 1990! It all comes together, and it's amazing.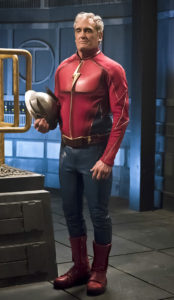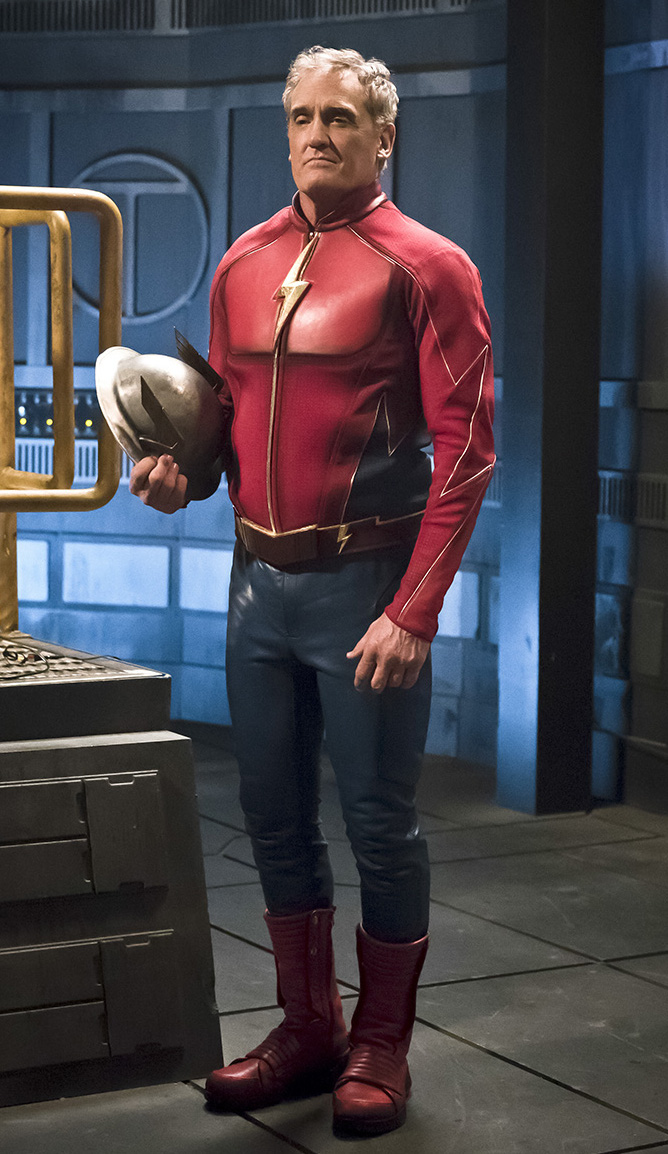 Interesting trivia: When The Flash was first announced, we here at FlashTVNews had the perfect role for Mr. Shipp… any guess to what it was?
We never thought that would end up happening, since Henry Allen became a thing, but we are not complaining!
And as for the other question that is bringing people here: When does The Flash come back?
If past seasons are any indication, you can look forward to The Flash Season 3 in October. Of course, follow @FlashTVNews on Twitter for updates on when that might happen!