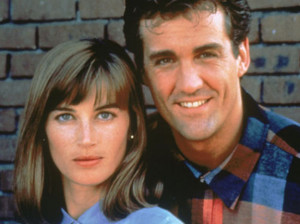 Jay and Joan Garrick: John Wesley Shipp and Amanda Pays
This isn't the first Flash TV series – one happened 23 years ago, on CBS. Playing the Flash/Barry Allen back then was John Wesley Shipp.
What better tribute than to have Shipp playing the original Flash that started it all, Jay Garrick? Even if TV's Jay never had that backstory, it'd still be a fun character to see.
Shipp's Flash co-star Amanda Pays would be great, too, giving Barry and Tina that happy ending they never got the first time around.
Next: Dr. Tina McGee… and Daniel West