More Flash Season 2 casting scoop from TV Line today:
The site's Matt Mitovich reports that the show is casting "the season-long role of a classically handsome, square-jawed hero in his 30s to early 40s, a slightly cynical man with an edge."
Perhaps, this guy?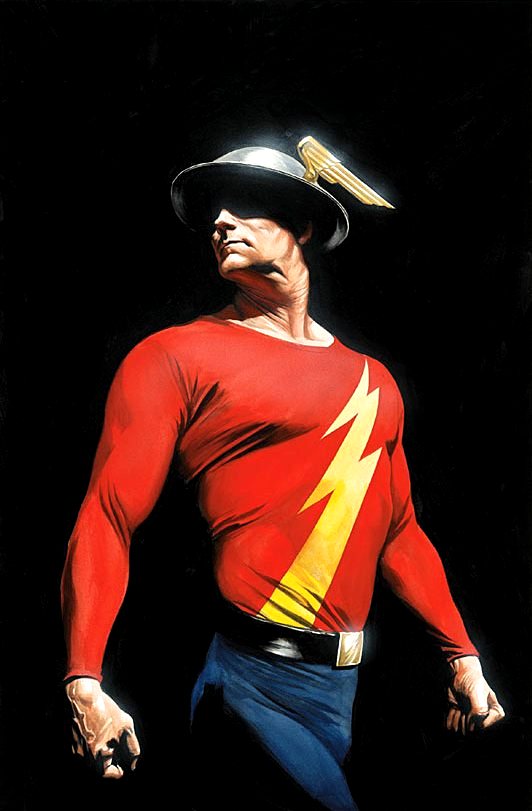 (For the uninitiated, that's Jay Garrick, the original Flash from the comics. His helmet was seen briefly in the season finale.)
Since John Wesley Shipp is already playing a role on the new show, any casting suggestions? Leave 'em in the comments. (This actually is a role I could see Tom Welling in, but he seems reluctant to re-enter the superhero world.)
Thanks to Andy for the tip. We will point out that there have been hints this character might instead be Carter Hall, Hawkman… maybe setting up/tying into the appearances on Ciara Renee on DC's Legends of Tomorrow? After all, Mitovich did say on Twitter "Think Harrison Ford," and Indiana Jones was an archaeologist…
But our money's still on Garrick. Or, at least, we're hoping it is him.