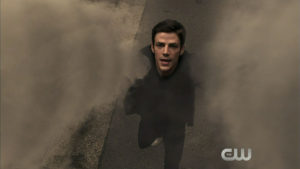 A few days ago, The CW released a Flash Season 3 trailer that says that "Two Flashes Are Better Than One" – you can see that here – and now, thanks to Mr. Video, we have screen captures from that extended trailer!
There's cool stuff within, including Kid Flash, our first real look at Caitlin's Flashpoint self, Reverse-Flash, Nora and Henry, Iris, The Rival, and more. If still frames are your thing, you will hopefully enjoy this!
The Flash Season 3 premieres on October 4 and you can find a whole lot of extras, including preview images, an advance review, and more, here at FlashTVNews.