Barry "Really Loves Being The Flash Again" In Season 4
Andrew Kreisberg promises a happier Barry Allen in The Flash Season 4.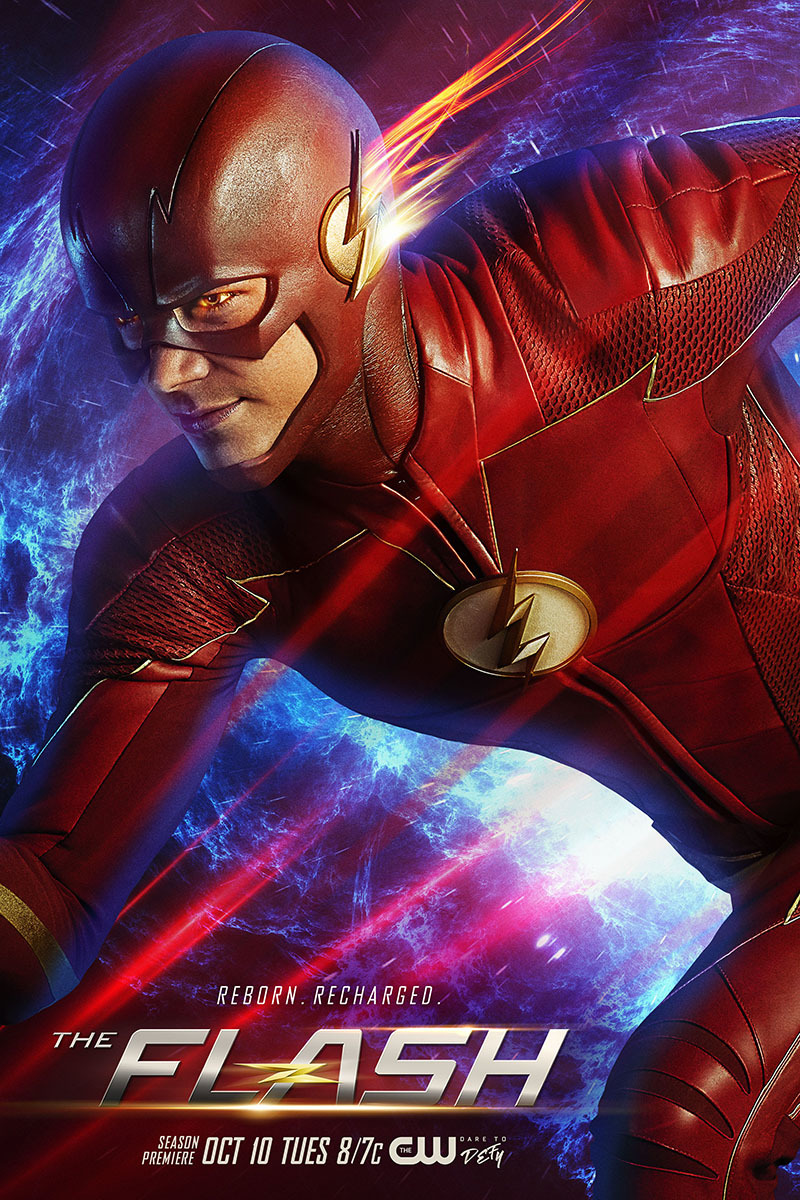 Entertainment Weekly just posted an extended interview with Flash Executive Producer Andrew Kreisberg where a number of topics involving The Flash Season 4 were being discussed with the most important thing being that Barry Allen will be happy again. (Cue the cheering!) You can read the entire interview – which includes a whole lot more than what we've posted – at EW.com, but here are some highlights: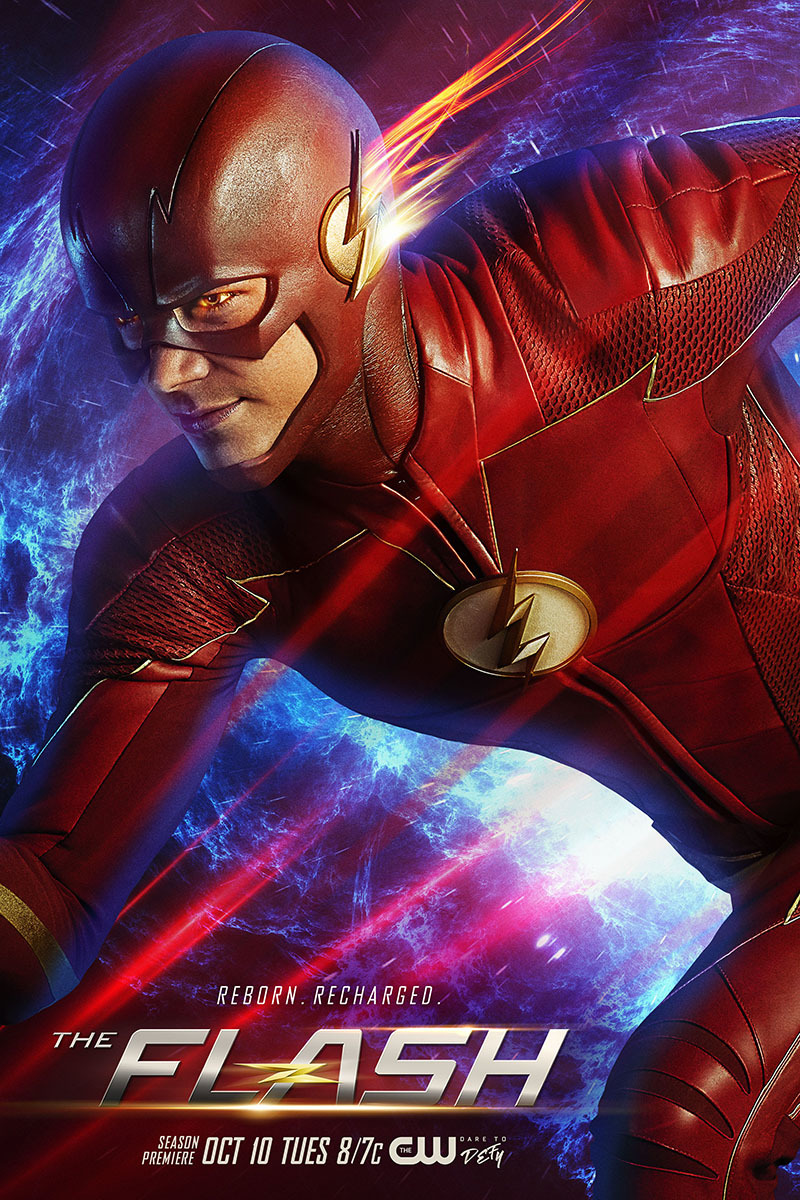 "Barry is not exactly the same as when we last saw him, and he's going to go on a bit of a journey in the premiere episode," Kreisberg promised about the season opener which airs on October 10 (photos can be found here). "But the most important thing about Barry this year is that the experience of being in the Speed Force was a bit of a baptism for him. The premiere episode is called 'The Flash Reborn' and Barry, in a way, has been born again. His experience in there has really washed away a lot of his sins, cleansed him of his doubts, fears, and his guilts, and he really loves being The Flash again. It really is leaving him free and clear to have an open road and a fresh start, and he's just not upset the way he's been these past two seasons," the producer said.
"Grant is so funny this season," Kreisberg said about The Flash leading man Grant Gustin. "We've been having him do the funniest things, and Candice [Patton] is really — making her the team leader, which unfortunately didn't occur to us until this season, has really given her the agency on the show that she hasn't always had. She's always been smart, and funny, and proud, and brave, and eager, but she didn't always have the authority that she has this season. It's really nice to see her making decisions, and telling people where to go, and what to do, and Candice has really risen to the challenge, as we knew that she would," he said.
Kreisberg added that Barry is so happy to be back, and to be The Flash, and to be with Iris. "There are some things that she experienced in the last six months, because from his perspective, he went into the Speed Force and then he was out, so for him no time has passed at all, but she had to spend six months living without him, and as she says, living with having to explain that he disappeared, it's been a hard six months for her. So obviously she's happy he's back, but they do have some things to talk about," Kreisberg teased.
You can read the entire Entertainment Weekly interview with Andrew Kreisberg here.
The Flash "Good-Bye Vibrations" Description
Official CW description with spoilers for The Flash episode "Good-bye Vibrations" airing June 1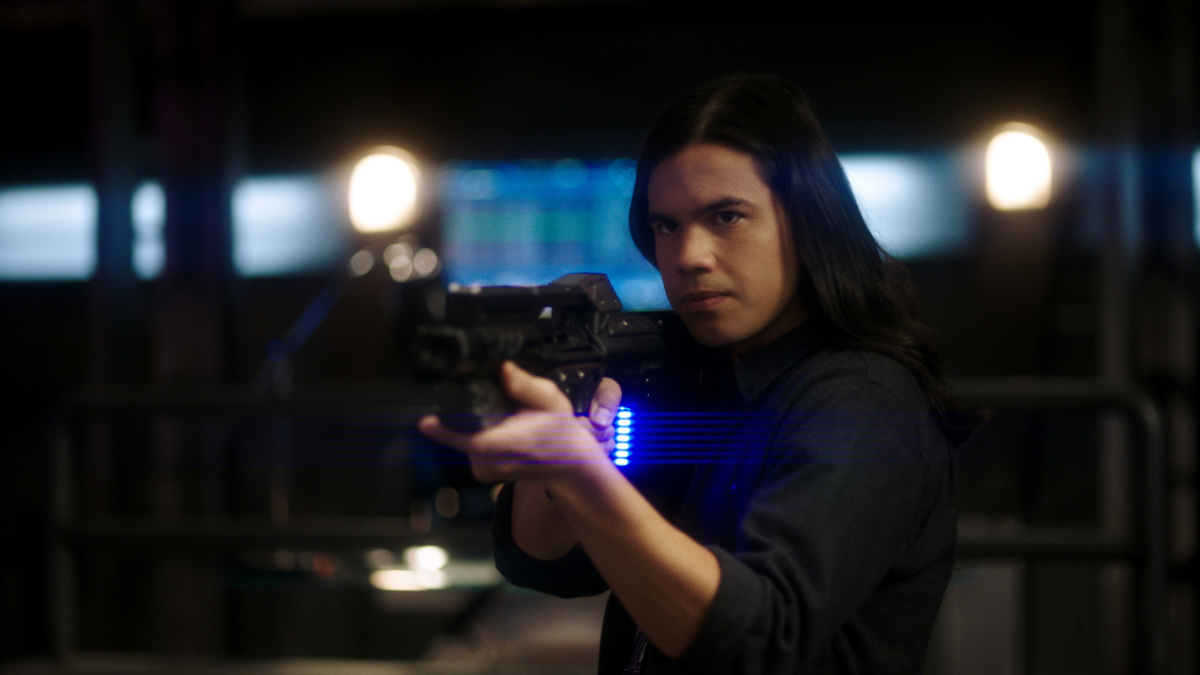 It appears that June 1 is when Cisco (Carlos Valdes) is leaving The Flash, as The CW has released the official description for that episode, which is called "Good-Bye Vibrations." here's the write-up; hopefully we will have some photos soon.
CISCO LEAVES CENTRAL CITY – Cisco (Carlos Valdes) and Kamila (guest star Victoria Park) tell the team they are leaving Central City. However, Barry (Grant Gustin), Iris (Candice Patton) and Caitlin (Danielle Panabaker) don't have much time to digest the news because a new version of Rainbow Raider (guest star Jona Xiao) strikes and OG Team Flash must join together one final time to save the city. Philip Chipera directed the episode written by Kelly Wheeler & Jeff Hersh (#712). Original airdate 6/1/2021
Flash "Family Matters" Photos Released
Preview images for The Flash episode "Family Matters" airing May 18 on The CW
The May 18 episode of The Flash is called "Family Matters" and The CW has now released a gallery of photos with some spoilers to promote it!
Here's how the episode is described; the gallery of photos follows below.
PSYCH THREATENS IRIS — Iris (Candice Patton) is pushed to the limit as she seeks to uncover the mysterious truth about Psych (guest star Ennis Esmer). Meanwhile, Barry (Grant Gustin) initiates a new training system, that could potentially backfire, with devastating consequences. Joe (Jesse L. Martin) and Cisco (Carlos Valdes) make life-altering decisions. Philip Chipera directed the episode written by Lauren Barnett & Emily Palizzi (#710). Original airdate 5/18/2021
THE FLASH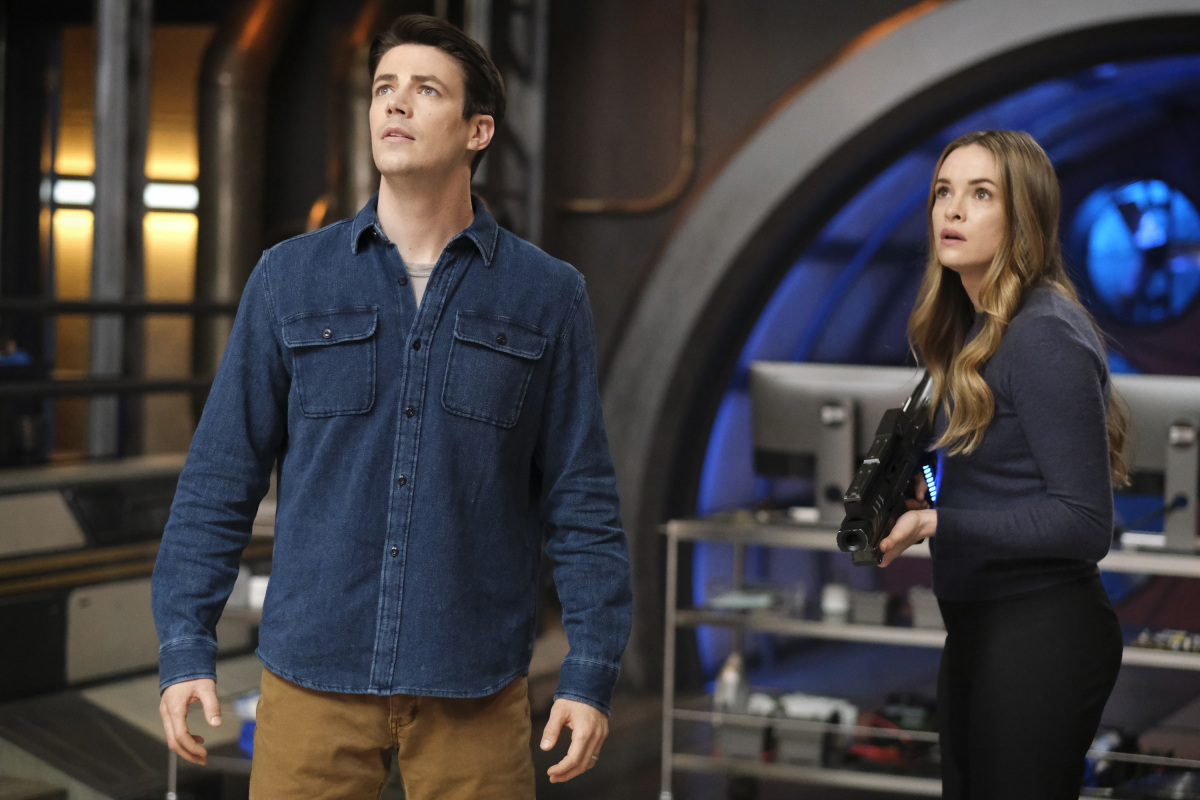 Picture 1 of 7
The Flash -- "Family Matters, Part 1" -- Image Number: FLA710a_0176r.jpg -- Pictured (L-R): Grant Gustin as Barry Allen and Danielle Panabaker as Caitlin Snow -- Photo: Bettina Strauss/The CW -- © 2021 The CW Network, LLC. All Rights Reserved.Photo Credit: Bettina Strauss
Spotted on Set: Jordan Fisher as Impulse for Flash Episode 150
Jordan Fisher has been spotted on set wearing his Impulse costume for The Flash Episode 150.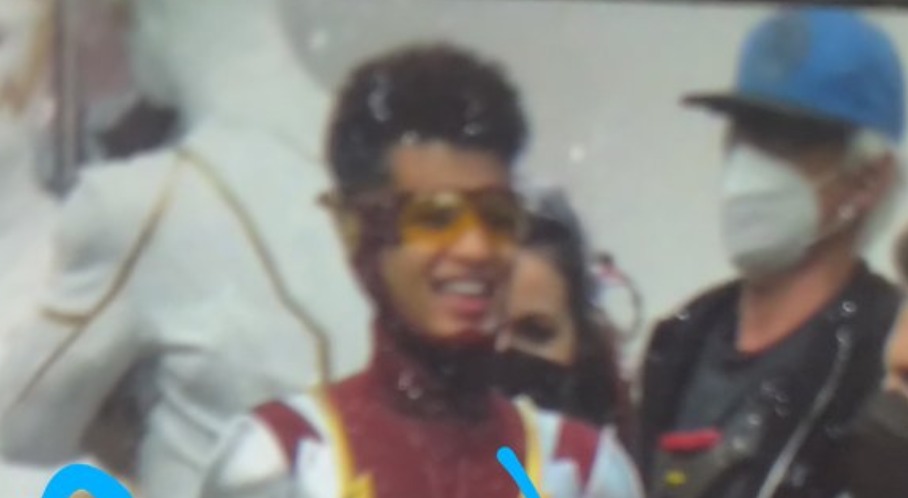 Surprisingly, The CW didn't release an official photo ahead of some outdoor filming for The Flash Episode 150… which means that photographers up in Vancouver were the ones to deliver our first look at Jordan Fisher in costume as Bart Allen a.k.a. Impulse.
As you can see, the costume is very true to the one from the comics, first introduced in a story drawn by artist Mike Wieringo and written by Mark Waid.
Stay tuned for when we'll likely get an official one from the network and the studio within a few days… but if you just can't wait… swing by Canadagraphs' Patreon for your first peeks! Below, have a look at what Bart Allen's costume looks like in the pages of DC Comics.