Enter To Win A Captain Cold Unmasked Pop! Vinyl Figure!
FlashTVNews, GreenArrowTV, and Entertainment Earth are giving away a Captain Cold Unmasked Pop! Vinyl figure.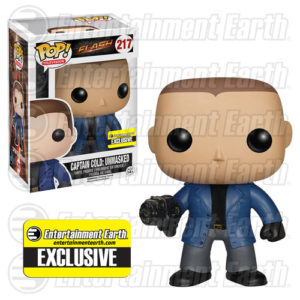 As you are probably aware, there's a whole lot of Flash and Arrow memorabilia available at Entertainment Earth, one of the Internet's best places to buy all kinds of geek merch.
Recently, new products have been released including Arrow action figures for John Diggle and Felicity Smoak, an awesome Flash "Fastest Man Alive" morphing mug, ReAction figures that look like they're from a different era, and more.
They have pre-orders open for cool things like a Black Canary (Laurel Lance) action figure, a Flash TV series paperweight statue of Grant Gustin, and even a Flash"MightyWall" art print featuring the cast. Additionally, Entertainment Earth has listed such big-ticket items as a Grant Gustin Season 1 Flash statue and an Arrow Oliver Queen statue at discounted prices.
Sometimes, Entertainment Earth gets a hold of exclusives like the Captain Cold Unmasked Funko! Pop Vinyl Figure, and to celebrate the upcoming Season 2 premiere of The Flash and the Season 4 premiere of Arrow, we're giving one away (courtesy, of course, of Entertainment Earth!)
What do you have to do? Well, there are some limitations, as described below (including that you must be 18 and a resident of the United States or Canada), but first and foremost, you need to enter below by doing at least one of the tasks listed (after you give them your contact info – details will remain private, but they'll need to contact you to send a prize!)
a Rafflecopter giveaway
This contest is open to U.S. and Canadian residents only, and you must be 18 years of age. You can enter as often as you want. There's no purchase necessary to enter or win. Each entry has a different point system. The more you enter, the more points you earn and the better your chances of winning are. The winner will be chosen randomly using Rafflecopter, and the contest ends on Tuesday, October 13 soon after the end of the East Coast airing of The Flash> episode "The Flash of Two Worlds."
Flash Spoilers: Abra Kadabra Returns in "Central City Strong"
Official description with spoilers for the Flash Season 7 episode "Central City Strong"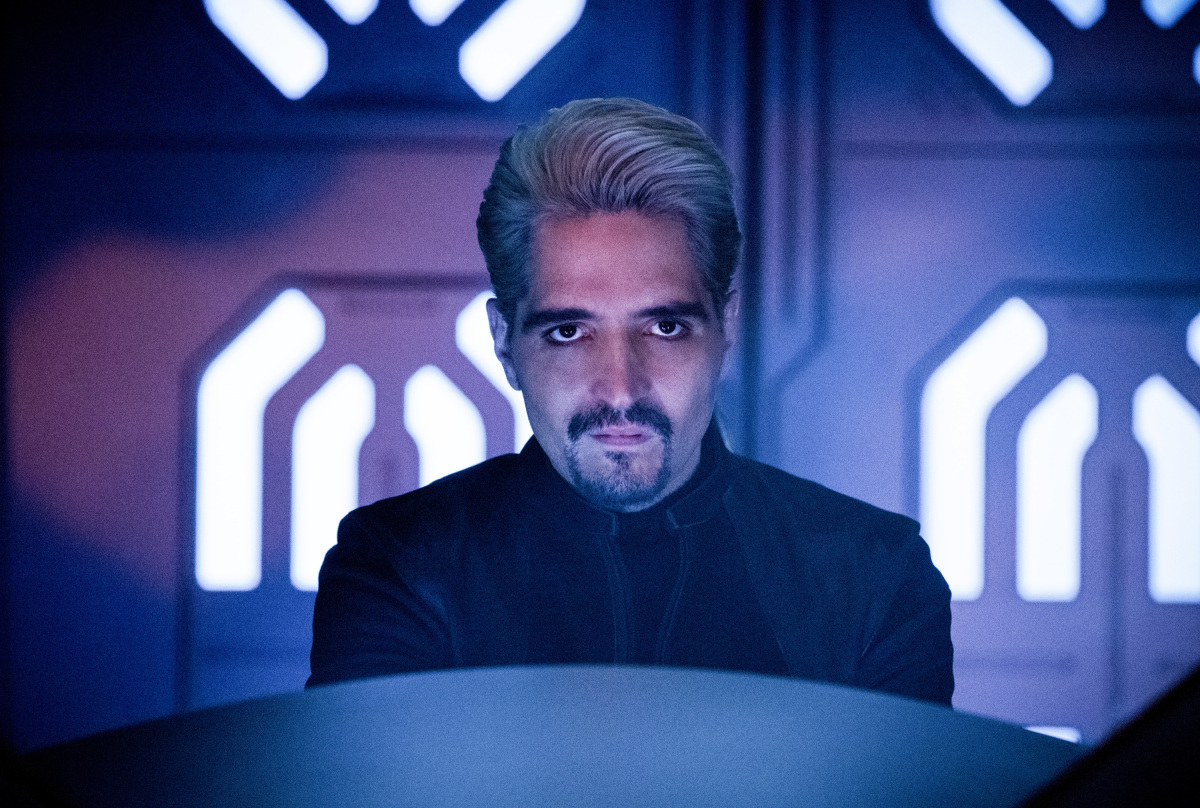 The CW has released an official description for the fourth episode of The Flash Season 7 which is called "Central City Strong" and it features the return of Abra Kadabra! Here's the description with some spoilers; hopefully we'll have some photos soon.
ABRA KADABRA RETURNS – The Flash (Grant Gustin) must deal with Abra Kadabra's (guest star David Dastmalchian) sudden return to Central City. The villain is back with a vengeance and a score to settle. Meanwhile, Allegra (Kayla Compton) deals with a tricky situation and Caitlin (Danielle Panabaker) suspects something is off with Frost. Iris (Candice Patton) is forced to look at a dark moment in her past. Jeff Byrd directed the episode with story by Kristen Kim and teleplay by Joshua V. Gilbert & Jeff Hersh (#704). Original airdate 3/23/2021.
Flash #7.2 Photos: "The Speed of Thought"
Preview images with spoilers for the Flash TV series episode "The Speed of Thought" airing March 9 on The CW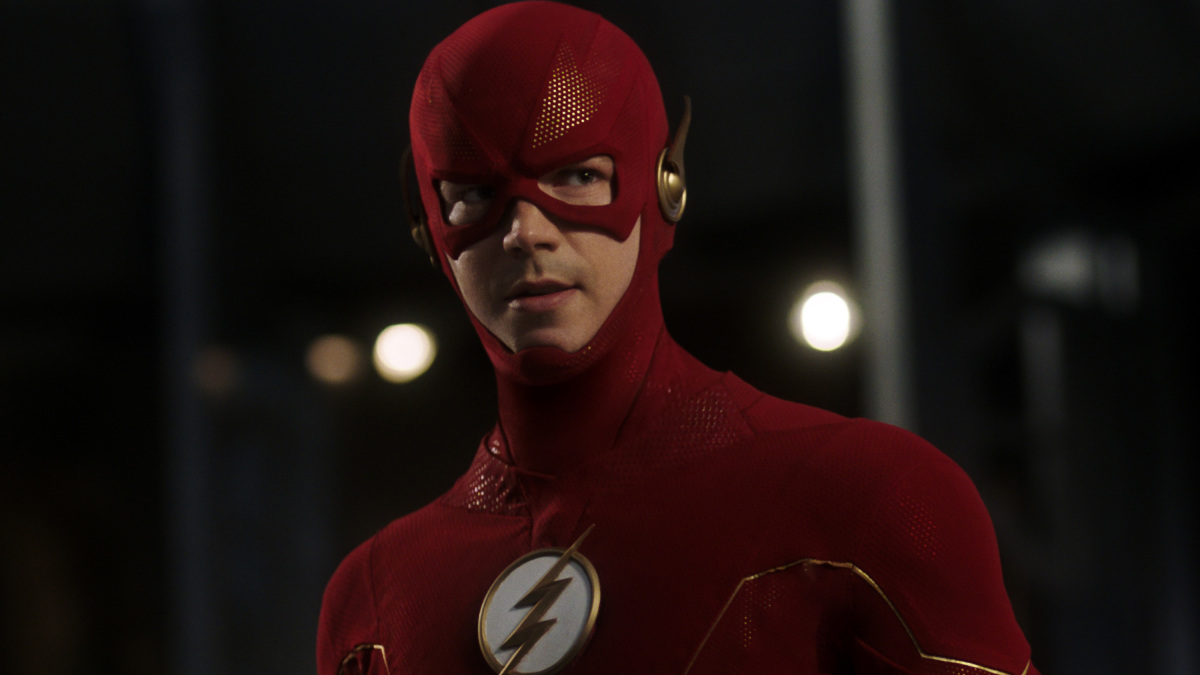 The CW has released a series of stills from the second episode of The Flash Season 7 which is called "The Speed of Thought" and of course FlashTVNews is bringing them to you at super speed!
The episode airs on Tuesday, March 9 and here is how it is described; the photo gallery follows below.
BARRY GAINS A NEW SKILL — When Barry (Grant Gustin) suddenly gains the power of speed thinking, he attempts to use his new gift to save Iris (Candice Patton). While Barry is thrilled with his new power, Cisco (Carlos Valdes) is hesitant to trust it. Meanwhile, Eva (guest star Efrat Dor) must face a shattering truth. Stefan Pleszczynski directed the episode written by Jonathan Butler & Gabriel Garza (#702). Original airdate 3/9/2021.
Flash Season Premiere Clip: Barry & Iris Have A Dinner Date
The CW has released a preview clip from The Flash season premiere "All's Wells That Ends Wells."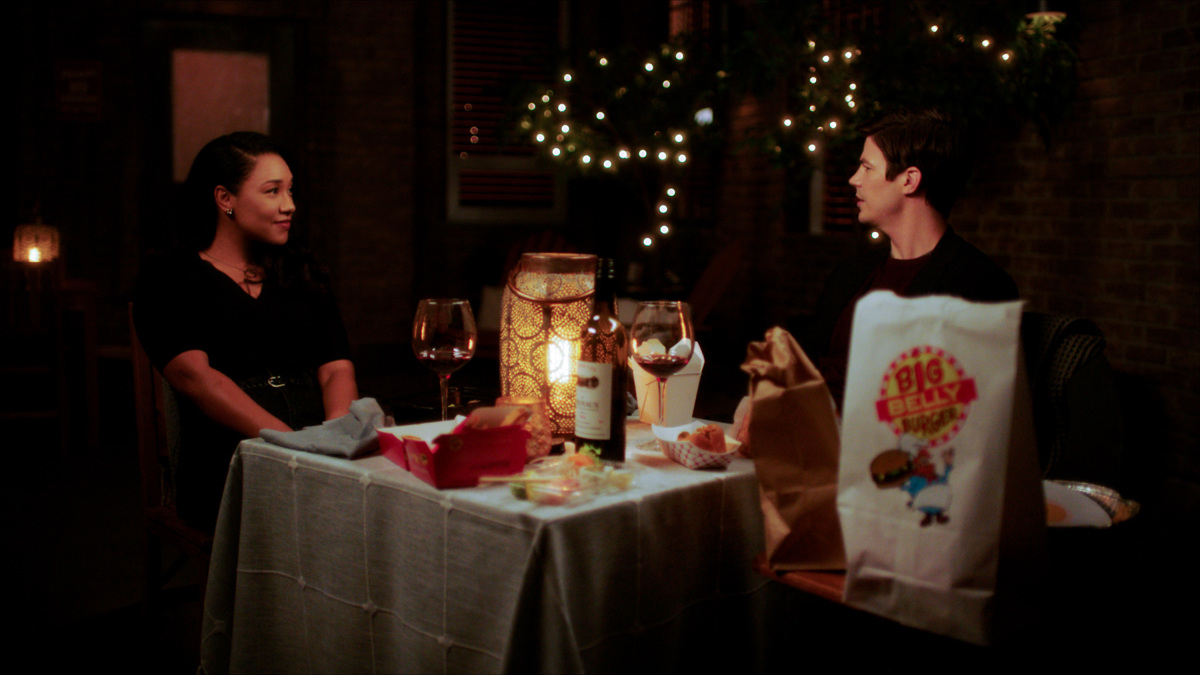 In a preview clip for tonight's Flash season premiere, Barry (Grant Gustin) and Iris (Candice Patton) have a dinner date! But wait — wasn't Iris still in the mirror world? It's been so long since the last episode, you're forgiven if you don't remember.
"All's Wells That Ends Wells" airs tonight (March 2) on The CW after a long wait, but hey… we now have this preview clip, and official photo stills and a description with spoilers for the season premiere can also be found below. Don't forget that after The Flash we get a new episode of new Tuesday night companion series Superman & Lois!
THE FLASH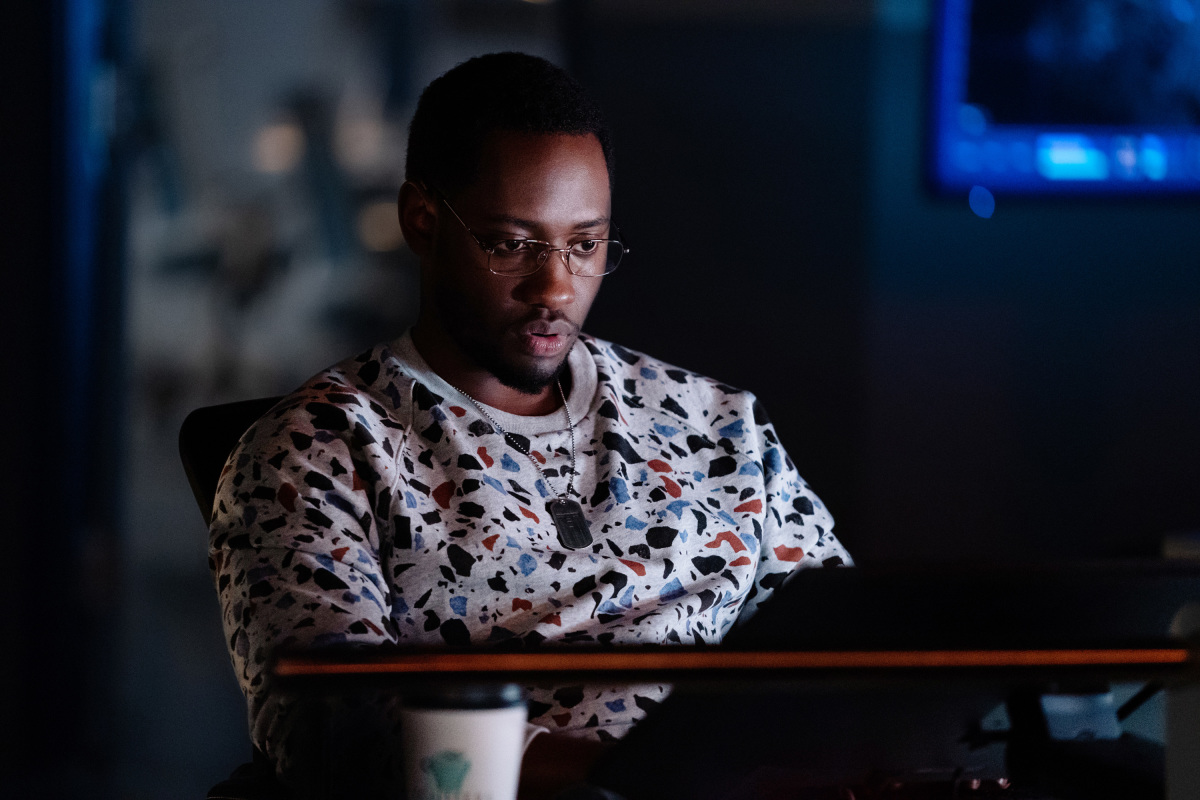 SEASON PREMIERE – When an experiment to save Barry's (Grant Gustin) speed backfires, Nash Wells (Tom Cavanagh) searches for a way to save The Flash and comes up with a dangerous plan. Meanwhile, Iris (Candice Patton) makes a startling realization inside the Mirrorverse and Cecile (Danielle Nicolet) faces off with Rosa Dillon (guest star Ashley Rickards). Alexandra La Roche directed the episode written by Sam Chalsen & Lauren Certo (#701). Original airdate 3/2/2021.