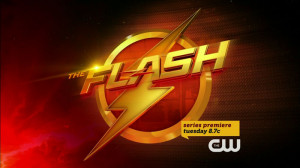 Finally, we're on to a new category in the FlashTVNews Awards, honoring the best and worst of a given season of The Flash.
Nominees in this category are only the show's series regulars; meaning, as brilliant as someone like, say, John Wesley Shipp was, you'll find him in a guest star category. With Arrow, we split the Best Actor categories by gender; since there are only two female series regulars for Season 1, we're doing it all in one place.
Results of the FlashTVNews Awards will be posted later in the summer.