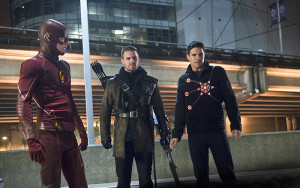 Welcome to another round of voting for the 2015 FlashTVNews Awards, honoring the best and worst of The Flash Season 1.
One of the best things about The Flash is the guest stars – a list that continually amazes. Partly learning from requests at GreenArrowTV, we're splitting the Guest Stars into two categories: Guests with 3 or more episodes, and guests with only one or two.
And, in case anyone is wondering: Dominic Purcell will be included in the other category, as only his voice was featured in what would have been his third episode for Season 1.
Results will be posted at summer's end.