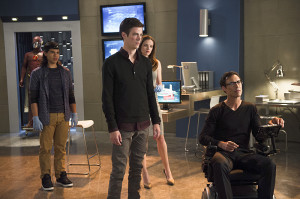 Because we ran so long with some categories in our first annual FlashTVNews Awards, honoring the best and worst of The Flash Season 1, we're skipping ahead a few categories so that we can get the results up before the new season begins.
The last pairing in this year's Awards is Best Pairing. In this instance, it is not necessarily a romantic pairing — bonds between Barry and his father figures are included, as is Iris with her dad. Voting will continue for a few days and then we'll post the results!
Note: If there is a pairing that you feel is missing, write it in and we'll include your vote and/or add it as a choice. Thanks!