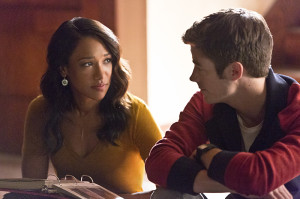 Best Pairing: Barry & Iris
"WestAllen" wins again no matter what Earth you might be on! This pairing had 68% of the total vote, improving even on last year's numbers.
As the Best Pairing thing isn't necessarily a romantic thing, it can also be a "how characters interact" sort of deal, it's fun that Cisco & Harry came in at #2 for this category, garnering 9% of the vote.
Barry & Patty came in at #3, proving there are fans out there… they just didn't vote for Least Favorite Character, apparently.
Last year's winner: Barry & Iris
Our thanks to everyone who participated this year! Don't miss the season 3 premiere Tuesday night on The CW! Preview images, trailers, clips and more can be found here at FlashTVNews.